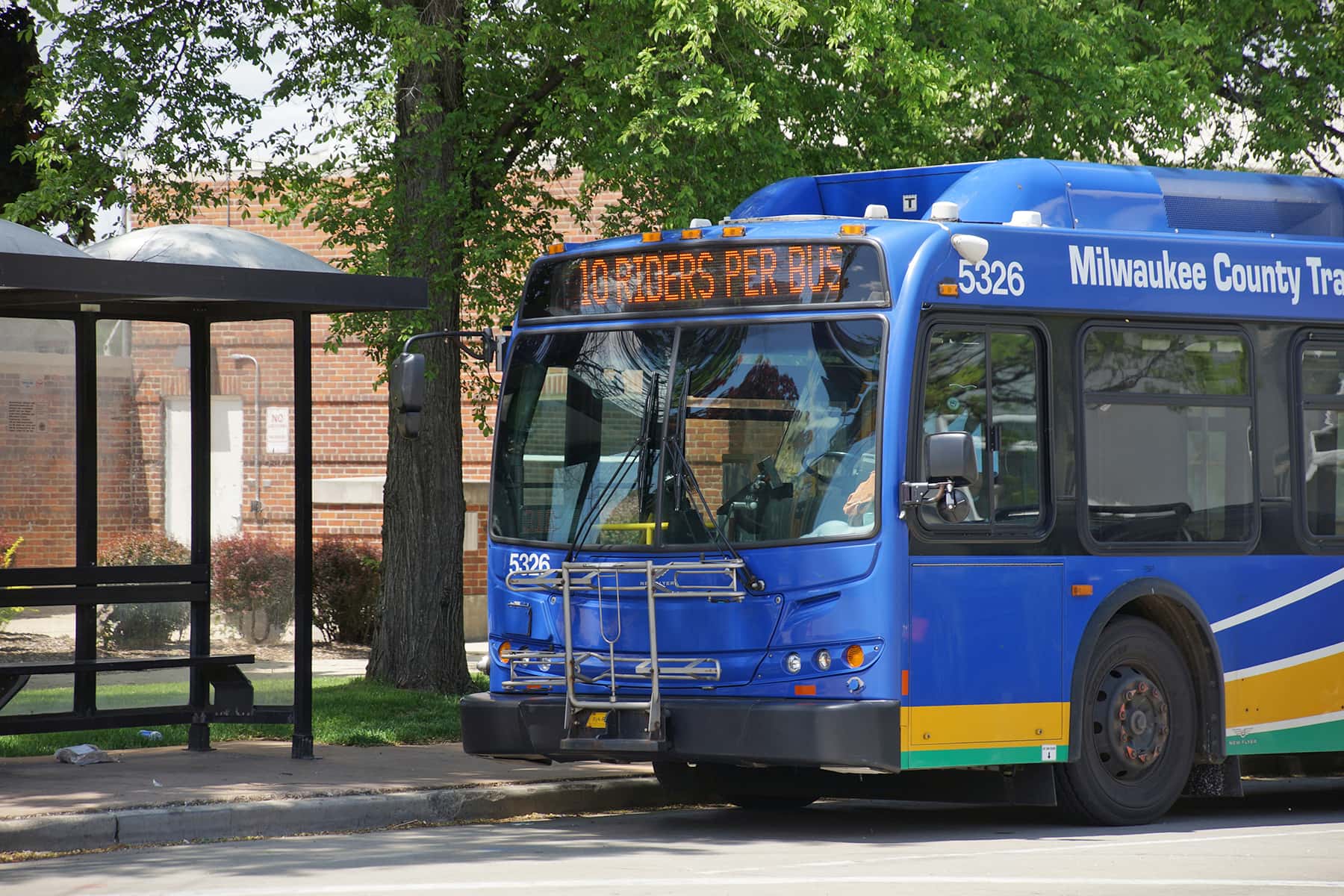 The Milwaukee County Transit System (MCTS) launched a new website and telephone hotline on February 1 to help passengers learn about upcoming changes related to the first phase of its MCTS NEXT system redesign.
Milwaukee County has evolved over the years, especially regarding the locations of job centers, shopping destinations, schools, and residential areas. Following the shift of area demographics, MCTS started working in 2018 on a new approach to improve the rider experience and meet the community's modern needs.
The project aligned with Milwaukee County's mission to advance racial equity and enhance the quality of life through great public service. Phase One of MCTS NEXT will take effect on Sunday, March 7, 2021 – with improvements and adjustments to Routes 15, 19, 20, 31, 33, 35, 51, 52, 63, and 68.
Phase Two will follow on June 6, 2021 and then Phase Three on August 29, 2021 – each impacting an additional 11 routes. Riders are encouraged to visit the newly-updated RideMCTS.com/NEXT, which features an interactive map.
The first round of MCTS NEXT includes benefits like more high-frequency routes, better connections to job centers, grocery stores, and medical offices, improved service on weekends, simpler routing that is more direct and easier-to-understand, and faster service by properly-balancing bus stops.
In addition to making important information about MCTS NEXT available online, MCTS will launch an English and Spanish-language advertising campaign on buses, bus shelters, billboards, radio, newspapers, news websites, and social media. There will also be audio announcements playing on board buses, informative bus stop signage, MCTS NEXT-focused passenger newsletters, targeted business outreach, and other communications efforts to inform the community.
MCTS spent nearly three years conducting a comprehensive review of the entire transit system. Planners examined and evaluated every route and bus stop across the MCTS service area to identify opportunities for improvements, enhanced efficiency, and faster service.
After a massive public outreach effort – including 13 open house events and more than 40 stakeholder meetings – hundreds of comments and thousands of interactions with passengers, bus drivers, businesses, community groups, and elected officials were collected. Additionally, MCTS received input from the Milwaukee County Office on African American Affairs (OAAA).
The feedback helped shape the plans that will improve the overall system and advance racial equity by increasing access for people of color to employment, education, healthcare, grocery stores, and other essential destinations.