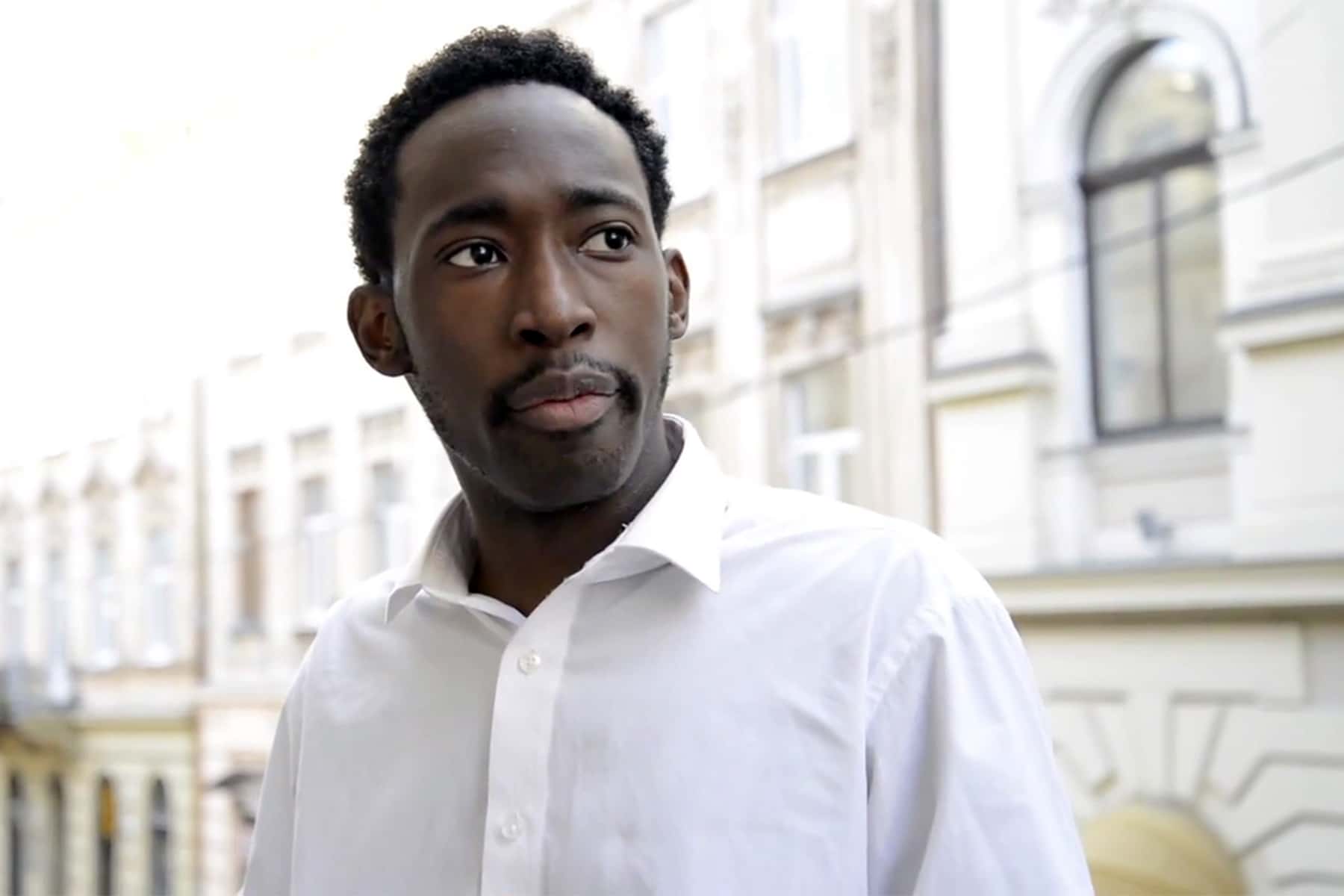 Jeremy Tardy, First Stage alum and professional actor/director, recently returned home to Milwaukee from his current home on the West Coast for a visit with his family, First Stage family, and former teachers and friends.
His homecoming was filled with moments of nostalgia, laughter and joy. During a sit-down conversation with Artistic Director Jeff Frank, Tardy reflected on his experience at First Stage during his youth.
"I've had the privilege of being part of several Mainstage and Young Company productions at First Stage," Tardy said. "I've even had the pleasure of being able to teach at the Academy."
Since a young person, Tardy always desired to be on stage. Frank, who cast Tardy in his first production of The Magic Mrs. Piggle-Wiggle! in 2002, shared Tardy's talent was evident.
"I see a lot of young people with that spark," Frank said. "But, with Tardy, he demonstrated a work ethic that was really unparalleled."
Tardy gave the keynote address at First Stage's recent ImpACT Event held on September 20, 2018 – a lively presentation at which community members are invited to learn about the many ways First Stage is transforming lives through theater. It's also where he attributed his work ethic to his mother, among other characteristics.
"I inherited faith, love, and serious work ethic from my mother, who is the hardest working person I know," Tardy said during his speech. "I am eternally grateful for all the sacrifices that she made for me to be whom and where I am this day."
Due to his family relocating to the Milwaukee County city of Franklin, Tardy found himself away from First Stage for a period of time.
"Being involved in First Stage made me feel like I was on track with my dream, where as not being involved made me feel like I was floundering, no longer progressing toward my goal," Tardy said.
During his junior year in high school, Tardy and his family returned to Milwaukee, and he reunited with First Stage and Director of Artistic Development John Maclay – earning roles in Holes (2004), Othello (with First Stage Young Company, 2007) and The Watsons Go to Birmingham – 1963 (2008). By acting alongside Tardy in Holes, Maclay quickly became aware of Tardy's natural instincts as an actor.
"He's always had a great combination of brains, empathy and courage," Maclay said. "When he joined the Young Company, you could see him really taking all this raw ability and meticulously applying technique to it. And now he has really grown into a great artist. It's been a real joy to watch."
From First Stage, Tardy went on to study at The Juilliard School, where he received his Bachelor's Degree in Drama. With his talent and strong work ethic, Tardy has progressed to become a professional actor – playing characters in Netflix's Dear White People, HBO's Ballers and Marvel's upcoming New Warriors.
Tardy shared First Stage provided him with mentors and an encouraging environment where he had a voice, allowing him to build confidence and foster his talent.
"My biggest takeaway from First Stage would be the importance of really being kind," Tardy said during his sit down with Frank. "There's a fundamental structure of we're kind. We're welcoming, and we're going to accept you for whom you are in this space and then we're going to create something magical."