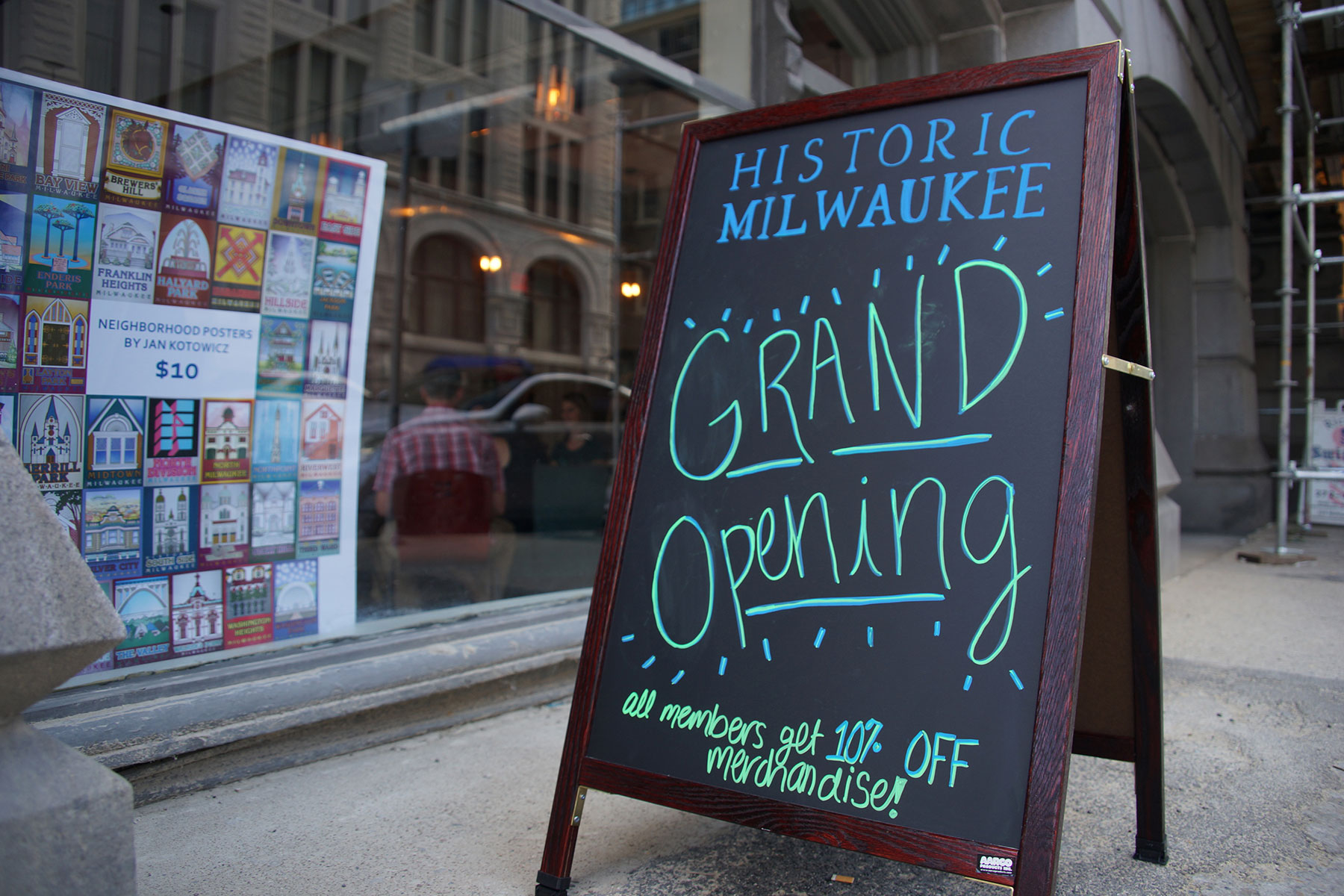 Historic Milwaukee, Inc. (HMI) invited the public to a grand opening of their new office at 235 East Michigan Street on August 16.
The event showcased Historic Milwaukee's newly renovated headquarters, which combine the open-concept offices and a new retail space.
"This move comes after two years of strategic planning to secure a street-front space with high visibility and foot traffic," said Executive Director Stacy Swadish. "Thanks to HMI board member and building owner Josh Jeffers, HMI was able to relocate to the corner of Michigan and Broadway in the historic Mackie Building."
The move is part of the nonprofit organization's efforts to diversify revenue and grow merchandise and tour income. Future plans call for the downtown and Third Ward tours to start from the space. The new location is on the planned streetcar route and is in the largest area of historic buildings in downtown Milwaukee, the East Side Commercial District.
"It's a perfect location," said Swadish.
The relocation and expansion is being funded through a $100,000 fundraising campaign. To date, more than $61,000 has been raised from members and friends of HMI. All donations of $1,000 or more will be recognized on a special wall plaque.
In addition to the Historic Milwaukee neighborhood poster collection, the retail space will featuring merchandise made by local artists including James Steeno, Paper Pleasers, HANmade Milwaukee, Orange Pops, Peepal Tree and Jenny Kyle Smith. HMI also published John Gurda's latest book, Milwaukee: City of Neighborhoods.
Downtown employees who play Pokémon Go are encouraged to stop by. Pokémon can all be found in and around the Mackie Building.
Historic Milwaukee was started in 1974 and is the only nonprofit provider of walking tours in Milwaukee. Other educational programs include Spaces & Traces and September 17-18 for Doors Open.