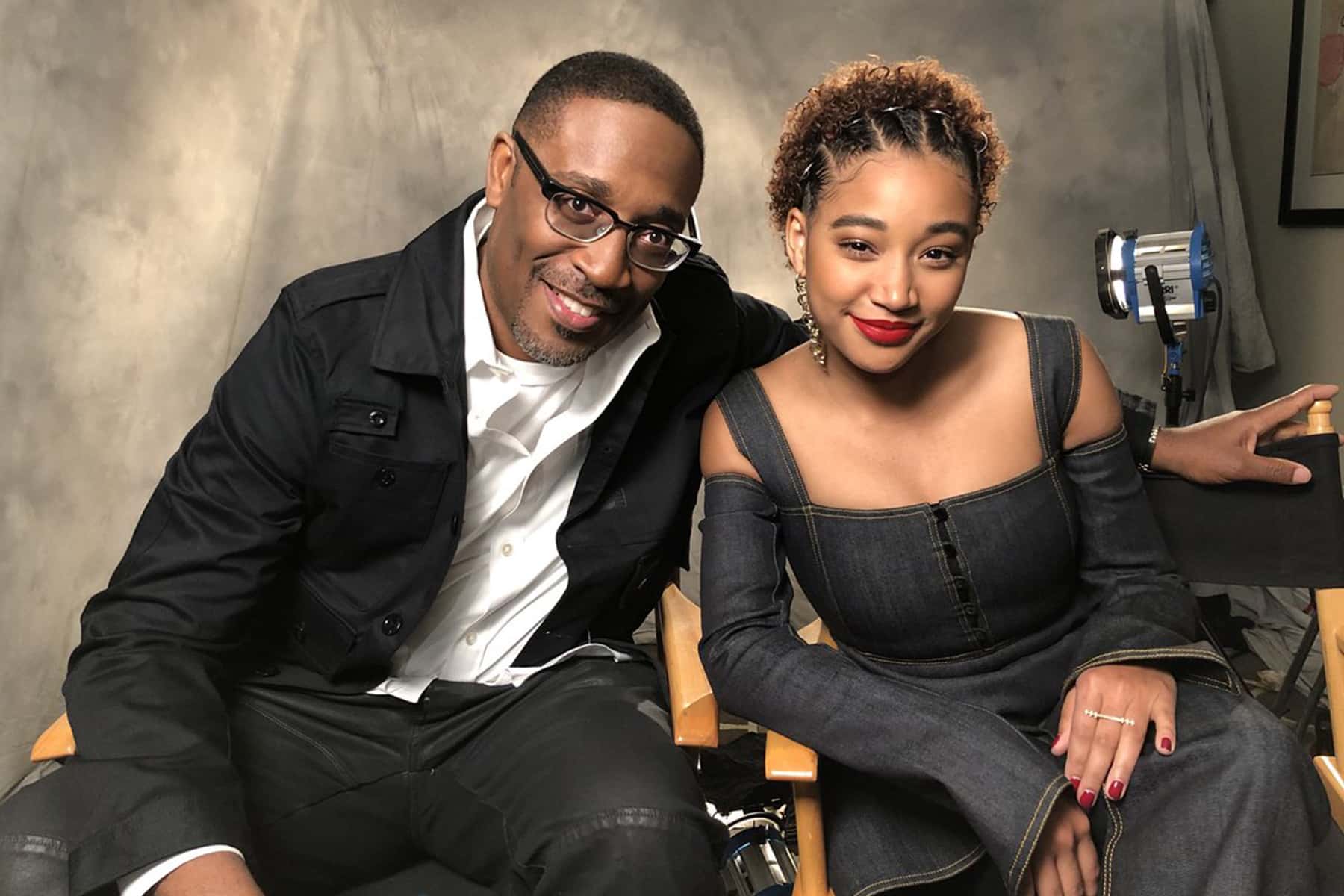 Twentieth Century Fox Film and BazanED partnered with cultural institutions and artistic leadership groups across the United States to present "The Hate U Give: The Art of Advocacy," a student art program featuring the work of teen artists empowered by Angie Thomas.
The program features the best-selling and award-winning novel, which has been adapted into a major motion picture, and uses it as a creative vehicle to promote student voices and to support the skill of student artists.
The exhibits are available for public viewing nation-wide in select cities, including Milwaukee. Hosting the program, in the city known nationally for its problems with segregation in a state considered the worst for people of color, is Arts @ Large.
The Walker's Point nonprofit is known for engaging students in experimental learning through the arts to cultivate vibrant, innovative and inclusive school communities. The Milwaukee exhibit will run until November 2.
"The Hate U Give: The Art of Advocacy" exhibit is an extension of the extensive educational outreach surrounding the film. The program is designed to support educators engaging youth in creative ways to express who they are, and enable them to shine their light and elevate their voices.
"Art is always an excellent way to support students, as they often feel isolated and that no one is listening," says Jackie Bazan, Founder of BazanED. "Through their art, they are able to communicate, be seen and be heard. We are thankful to our local partners whose commitment to student expression and the communities they serve made institutional exhibits possible, as well as our online partner PowerPoetry.org, whose leading presence in the online art community allows young people everywhere to shine their light."
Throughout this exhibition, youth artists have the opportunity to display works created in different mediums to express what they see, think and feel about social justice issues that permeate their daily lives – including racism, codes witching, police brutality, gun violence, identity and more. These issues are aptly reflected in The Hate U Give and resonate with youth all across America.
PowerPoetry.org, a not-for-profit online community for youth, will host a competitive THUG SLAM, inviting students in grades 7-12 all across the country to submit works of art inspired by The Hate U Give to ThugSlam.com, and compete for top prizes in various artistic disciplines.
"The Hate U Give is a special story; one that moves and inspires people of all ages to make their voices heard," said Jessica Wiener of PowerPoetry.org. "Young people finding their voice and using it to stand up for what they believe in begins with sharing their stories. Sharing narrative through artistic expression is the first step to inciting positive change for a cause, a community, and even one's self."
The Hate U Give is in limited release and will be in theaters everywhere from October 19.
© Photo
Milwaukee Film, Erika Doss, Fox 2000 Pictures, and Lee Matz