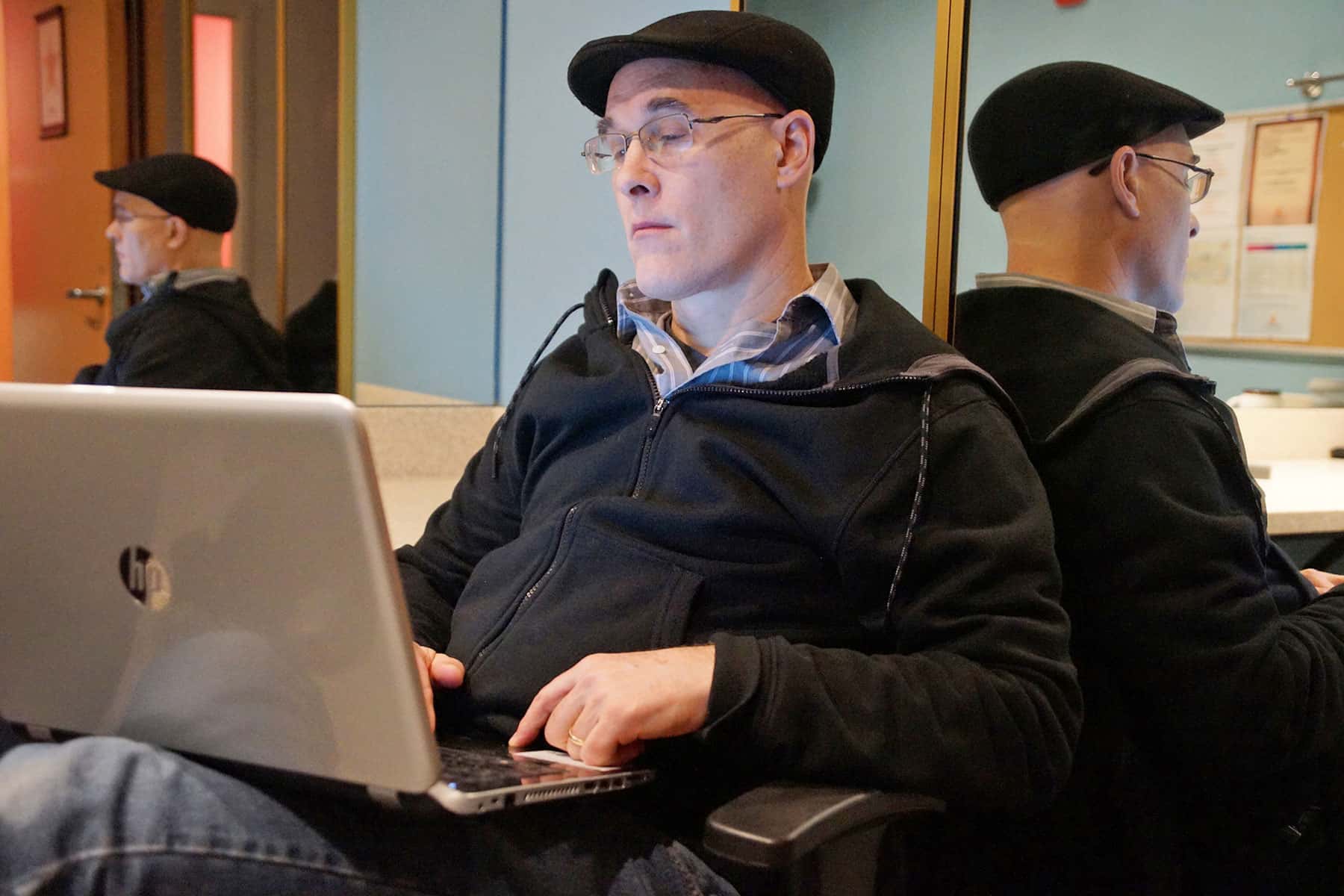 "The sooner we all can begin to realize that what we share, and what is similar, is greater than what's not. The sooner we can all begin to embrace our similarities and truly begin to respect what's different, that's when things get easier."
Edward Morgan is a stage director who also writes and teaches his craft. His work or guidance has been performed at regional theatres, universities, and Public TV. On the roster of Fulbright Specialists, and a casting partner for Cirque du Soleil, Morgan recently toured India as an actor and director through the U.S. State Department.
With a focus on telling stories and a history of producing shows for the Milwaukee Repertory Theater, he returned to Milwaukee in early December to direct John McGivern's Holiday Tales with the famed TV celebrity.
As part of the coverage for McGivern's new comedic performance, the Milwaukee Independent interviewed Morgan about his creative process and the show's star, John McGivern.
Q:
What is it like to work with John McGivern, and what is your history together?
A:
John and I first worked together in 2002 on a play called "Lovers & Executioners" at Milwaukee Rep. It was a modern adaptation of a 17th century comedy and John played a foolish servant. It wasn't the best fit in the world stylistically, but he was ultimately very successful. There was one scene with a little doll and a miniature gallows where I let him improvise every night and it was truly hilarious. After that, we did a few other scripted plays in a variety of venues, including "Fully Committed," "Santaland Diaries," and "The Odd Couple."
Then we started working on John's original material, which is what I've enjoyed doing the most with him. First we created "A Midsummer Night McGivern," which later became "Summer Stories." Then we did "Winter Tales," which later became "Holiday Stories." We've worked together at The Marcus Center, Next Act, Milwaukee Rep, Cedarburg Cultural Center, Madison Rep, The Kohler Arts Center, a lot of places. Counting all the versions and mini-tours for some of these shows, this is probably the 20th time I've directed him.
As for our process, we keep it loose. It's much more about quality time than quantity with John. So we laugh a lot and get off track. A really important part of my job is to keep him relaxed. John is such a performer that rehearsal with no audience is kind of unnatural for him. It's a shadow of what the thing becomes with a crowd. That has to be understood as we work, and some of it gets rehearsed in a kind of shorthand. When he is performing his own material, John is both writer and actor. He is constantly re-composing or adjusting the text while performing it. The process is a lot like jazz, and it helps to understand that. During rehearsals, I toss suggestions into the mix, and there are as many about the content as the acting. It's a unique method, but over the years we've been very successful working together and have developed a great rapport.
Q:
How was this show, "John McGivern's Holiday Tales" different than his past performances?
A:
For this show, we combined stories from several previous versions of John's holiday show, plus some original material. So it's a new concoction. This was the first time we have worked together at this particular venue, Northern Lights Theater. So that allowed for new elements like the movie of family photos and holiday slides, which were projected on the big side screens by the stage before and during the show. We also adjusted our set pieces to fit the space.
Q:
What was your vision for crafting this show? And what has been the feedback?
A:
My vision when I work with John on his material is always: "How can I help John share his vision?" It usually involves giving him some feedback on the writing, creating an environment, finding some behavior, and helping shape the transitions. As far as the writing goes, I make suggestions to clarify stories or help find themes that connect them, or build more conflict, or even land a joke here and there. For the environment, we look for ways to help tell some of the stories visually, like John setting the Thanksgiving table as he introduces the people sitting around it. And of course, we move him around to different set pieces or areas of the stage to keep it visually fresh. The transitions with music, lights, and movement allow the show to breathe between stories. They give it a rhythm. John could just stand up there with a microphone and he would still be really good, but these things that make it a play instead of just stand-up act or storytelling.
Q:
What family story from McGivern's performance could you personally relate to the most?
A:
In this show, the story I personally connect to most might be the New Year's Eve party of 1967. John gets to come downstairs to the basement and has a first look at an adult party. I remember that feeling from my pre-teen years. But I relate to a lot of John's material about his family memories. That is what is so wonderful about these stories. I didn't grow up Catholic, Irish, gay, or in Milwaukee, but John translates his childhood experiences in a way that makes them familiar as well as fresh, funny, and touching. I think that is his greatest gift.
Read the article, Q&A, and view the photo essay that were produced as companion features for this news report.