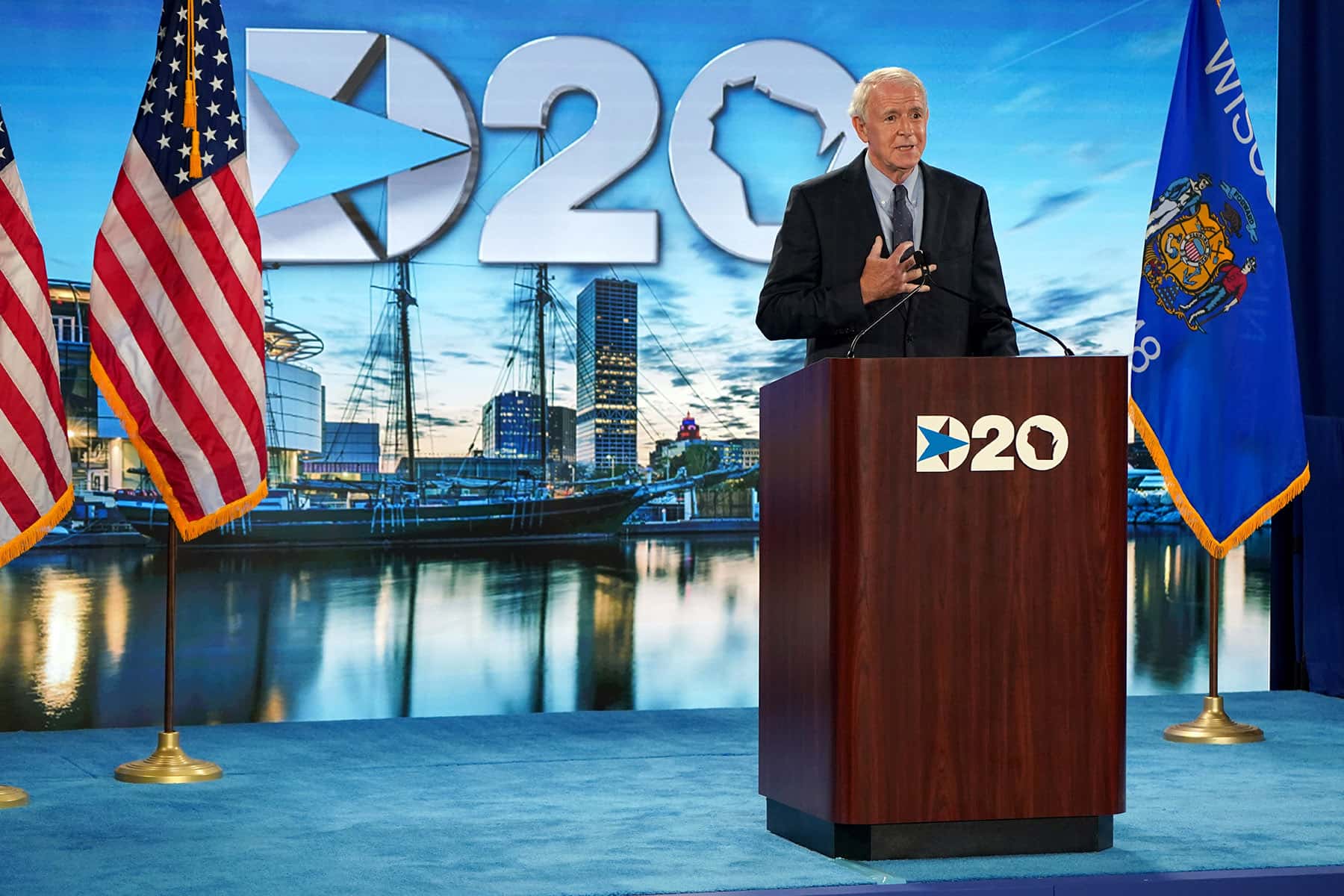 Milwaukee Mayor Tom Barrett formally responded to the Democratic National Committee's invitation to compete for hosting its 2024 national convention. He said that Milwaukee was all in.
As the economic engine for the state of Wisconsin, Milwaukee was selected in March 2019 to host the 2020 DNC, beating the larger cities of Miami and Houston. It marked the first time that Democrats would meet in a midwest city – other than Chicago – to nominate their candidate for president in more than a century.
The 2020 DNC was expected to bring $200 million to Wisconsin's economy. But the event was converted to a virtual format as a result of the coronavirus pandemic, and the financial benefit was drastically reduced. Even so, Mayor Barrett made it clear that Milwaukee wanted another chance to properly host the event.
"A convention of this scale will bring significant financial benefits to our community," Mayor Barrett said. "The convention would also provide our city with a great opportunity to show the world our people, our natural beauty, our history, and our accomplishments."
Past conventions have drawn 35,000 delegates along with thousands of other attendees. The Democratic National Committee says previous host cities have seen economic impacts exceeding $150 million from their conventions.
Milwaukee is one of at least 20 cities the Democratic Party is considering for its next Presidential nominating convention. Having earned the designation as host city for the 2020 convention, Milwaukee is likely to receive serious consideration because it mostly "hosted" the previous one in name only.
"This city is known for being hardworking, honest, respectful, inclusive, and diverse. We care about our neighbors who face challenges, understanding government plays a vital role in promoting fairness and protecting people from harm. We are in a state and a region that is neither red nor blue. This is a location where both major political parties want to make a statement and encourage voters to join them. Milwaukee is familiar with the extensive work and coordination necessary to prepare for a big political convention. We navigated that complicated path leading up to the 2020 Democratic National Convention. While interrupted by a pandemic, Milwaukee was ready put on a great event. And, we are set to do it again." – Mayor Barrett wrote to the DNC
After answering the initial invitation, interested cities will be asked to respond to a formal Request for Proposal process that is expected to begin later this year. If Milwaukee is selected again, Barrett would not be Mayor of the city by 2024. He is currently waiting Senate confirmation to become the U.S. Ambassador to Luxembourg for the Biden administration.