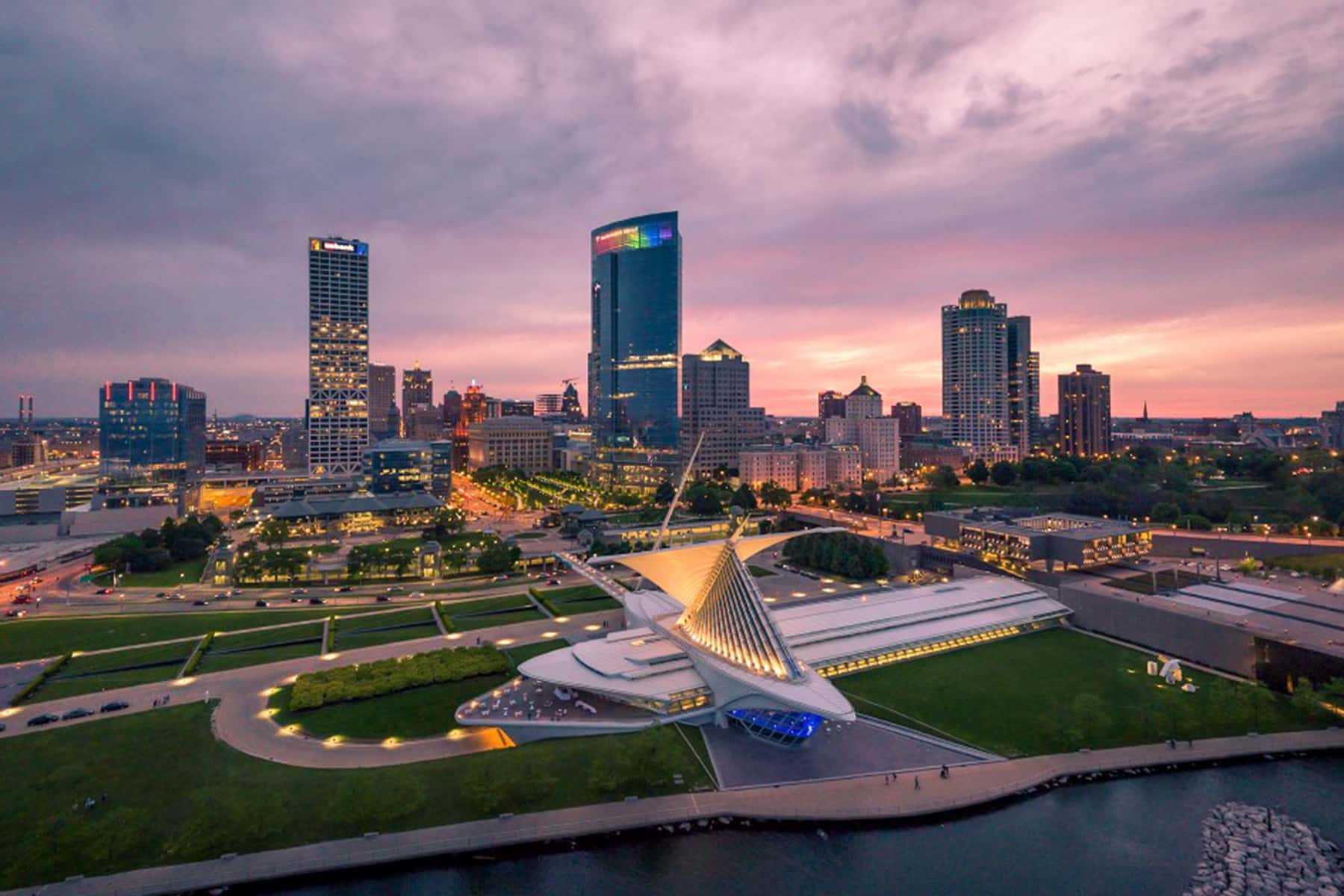 The parent organization of PrideFest, Wisconsin's largest LGBTQ+ event, went live with a digital Health & Wellness space on May 3, in an effort to serve the community despite no physical June festival.
Milwaukee Pride's Health & Wellness area is a large component of the festival, taking up 30% of the overall event footprint and serving nearly 45,000 people annually. 2021 marks the second consecutive year PrideFest was canceled due to the COVID-19 pandemic. The festival was originally slated for Thursday, June 3 until Sunday, June 6, 2021.
"After two years of no PrideFest, it's very important to maintain visibility in the city and state," said Wes Shaver, President, Milwaukee Pride. "As important as visibility, is finding ways to serve the community and remain engaged. When I announced the development of a digital Health & Wellness space, I wanted to amplify the resources and organizations that are available to help folks in their time of need. This pandemic continues to create obstacles and challenges, and it's our job, as community leaders, to be in front of those challenges as much as possible."
The Health & Wellness area of PrideFest has earned popularity as well as necessity for many. Every year, the Health & Wellness area is open to organizations to showcase their programs, services, people and resources that serve the community – as well as other underserved and represented groups.
For many people, this is their first introduction to these services and just the same, a crucial opportunity for people to find assistance. Historically, LGBTQ+ people face greater challenges with health care, safe spaces, housing, medication, and more. The Health & Wellness area is a safe space, filled by dedicated and sensitive people who create a welcoming and comfortable interaction that allows individuals to find pathways for success; whether it is joining a community-based organization or seeking medical care.
The newly launched digital Health & Wellness space allows quick access to anyone. The directory is "smart" and is responsive to any device; from large desktop computers to the smallest smartphone, it is 100% accessible and usable. In addition, this digital platform will allow participants a FREE listing, so no cost to the organization to participate in the state-wide directory. This project is intended to increase accessibility to everyone. It's a project that's equitable to all.
"This idea quickly became a passion project for me," said Wes. "As I continued to talk to my colleagues, friends, and members of the community, I realized the need for this tool. I realized how many people need help finding what they're looking for…this is the perfect opportunity to adapt one of our most valued festival experiences to a digital, accessible, and meaningful new platform."
While some festivals have turned to streaming shows and content, Milwaukee Pride elected to refrain from producing streaming events to remain finically responsible as the pandemic continues to delay or cancel events. The risk of a digital or streaming event from a financial standpoint is too risky. As of 2021, Milwaukee Pride has seen no income for two years.
"Exercising strict financial management and responsibility is key here," added Wes. "It's not an appropriate time for us to seek donations from individuals nor is it appropriate to gamble our organization's capital on a streaming event without a forecasted ROI. This Health & Wellness directory is an investment that may not deliver a financial return, however, the ROI is much greater as serves the people of Milwaukee and the entire state. That's something I can find value in," he added.
Moving forward, 2022 and beyond, Milwaukee Pride has pledged to financially cover any and all maintenance, updates, and programming in order to keep the directory free. As the project became personal and near to his heart, Shaver wanted to ensure the project's intent of being accessible for all remains as such.