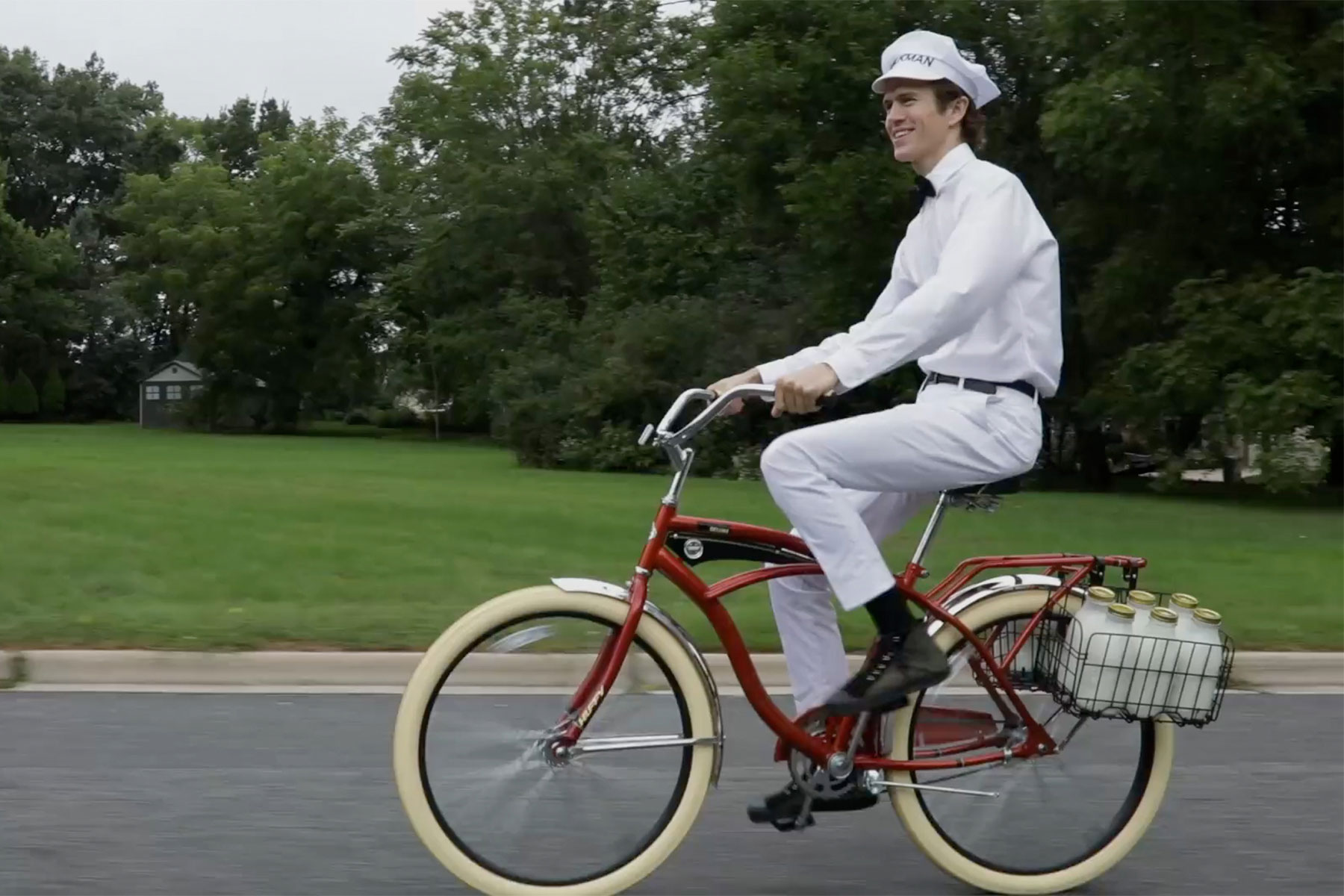 It is ironic for the City of Franklin, which has a proud tradition to set itself apart from all things Milwaukee, to adopt the other municipality's name for its new baseball team.
The fact that Wisconsin was historically a dairy state makes naming any new sports team after a non-alcoholic beverage a logical choice, considering a beer related team already exists.
Earlier this year, team owners held a public name-the-team contest, with the top ten suggestions narrowed down to three for fans to vote on. The Milkmen was selected, but moniker not attributed to its home of Franklin.
"We're proud to officially join the American Association of Independent Professional Baseball (AAIPB) as the Milwaukee Milkmen, on behalf of the state of Wisconsin," said Mike Zimmerman, chief executive officer at ROC Ventures.
The newest team in the non-Major League bullpen will play against the Saint Paul Saints, the Wіchіtа Wingnuts, and the newly crowned champion Kаnsаs Cіty T-Bones.
When the Milkmen begin play next season in Franklin, they will be taking the field in a brand new $125 million stadium that will seat 4,000 people. The venue will also be home to the UW-Milwaukee baseball team, and plans are to offer entertainment and other experiences in addition to baseball.
The sprawling new Ballpark Commons will include golf and bicycling facilities, a coffee shop, restaurants, a beer garden, a physical therapy clinic, offices, apartments, and senior housing units.
The Milkmen will be the 13th team in the AAIPB, and will not have any affiliation with teams in Major League baseball.
"As an organization, our focus has always been on creating and strengthening community opportunities, and we look forward to providing new, affordable fan experiences to the city of Franklin and beyond through America's favorite pastime," added Zimmerman.
"Pro Baseball that's Udderly Different." – Milwauke Milkmen slogan
© Photo
Milwaukee Milkmen and ROC Ventures