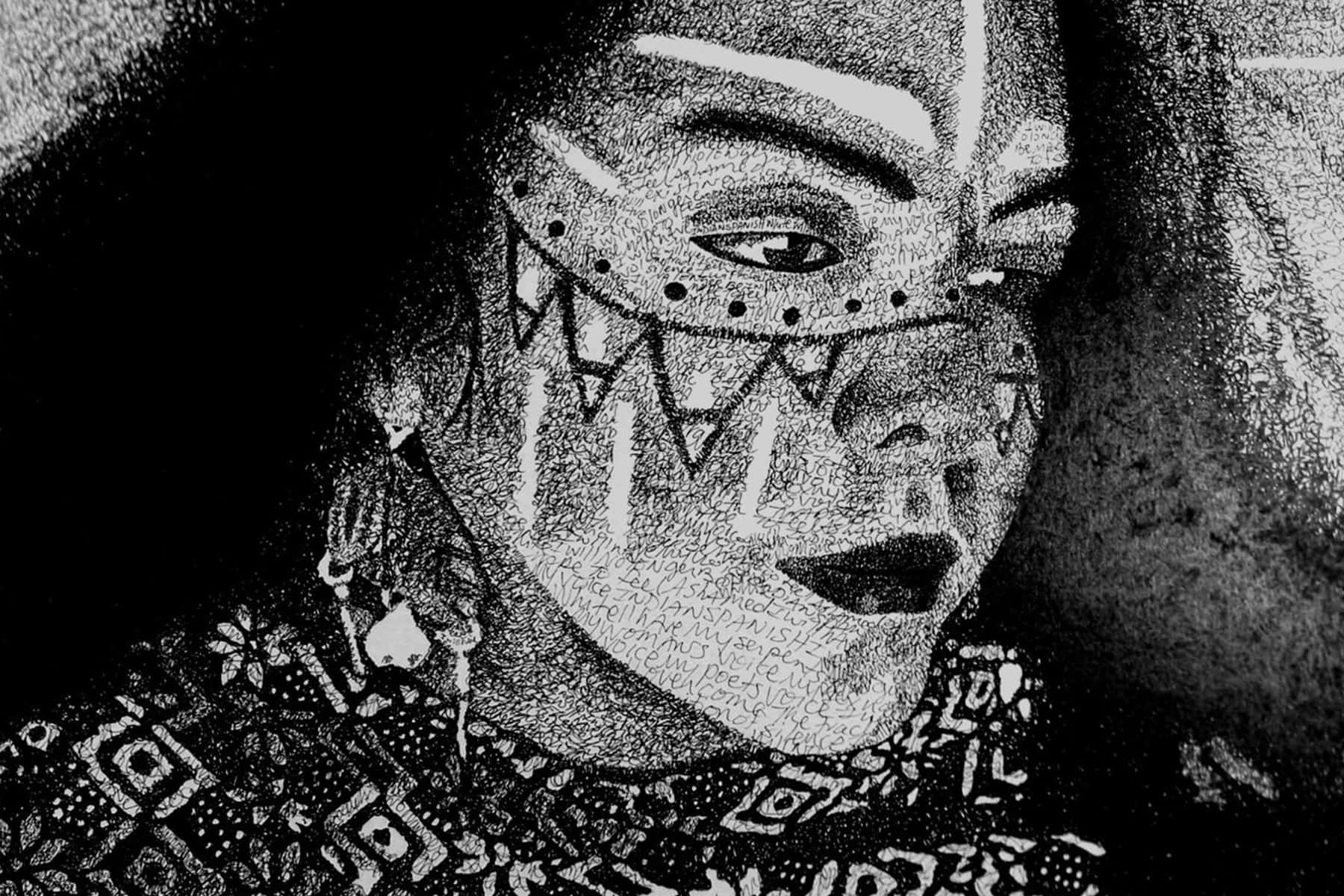 Gathering Art Stories and Place (GASP) begins its second year with Milwaukee's Día De Los Muertos Parade founder as the 2019 Artist-in-Residence.
Erick Ledesma was selected as the first Artist-in-Residence for the City of Milwaukee National Endowment of the Arts "Our Town" grant in 2018. Artists Working in Education (AWE) unveiled the final permanent art installation of Ledesma's residency at the Milwaukee Public Library Mitchell Street Branch on On December 19.
It was then announced that Celeste Contreras was selected to lead AWE's second year of creative placemaking at Mitchell Street Branch.
"Erick Ledesma really set the pace for how we engage community in enhancing the creative potential of our youth. His rooted community cultivation used food, relationship and art to bring people together in the makerspace." said LaShawndra Vernon, Executive Director of Artists Working in Education. "As we prepare for our next residency we are excited to see how Celest Contreras activates the space through her activism, social justice and equity lens."
The work by Celeste Contreras represents shrines and self portraits. Her spirit name is "Citlali Nikwe," which means the "Women Who Wears the Skirt of Stars." She studied abroad in Italy and Thailand and has lived in Mexico, Guatemala, El Salvador, Honduras, Nicaragua and Costa Rica.
Contreras has a rich family history of strong women. With her deep Mexican roots and Mexica spiritual practices, her creative vision has an emphasis on the divine female persona. Her work is also a reflection of her ancestors, expressing brave and independent female forms coming together, in portraits and stories of the moon.
"My reflections come from past experiences that were life altering and sometimes difficult.", said Contreras. "My work is a reflection of myself through three-dimensional shrines and self-portraits drawings and paintings. A big theme is death, rebirth, and family."
AWE believes that all children and families in Milwaukee deserve access to the arts. Through the innovative collaboration of this project, the organization has been able to give the Mitchell Street Library's surrounding community an immersive experience. Studies have shown that accessing the arts outside of the school system's environment is critical to ensure our children.
"The arts are an incredible way to build community," said Paula Kiely, Director, Milwaukee Public Library. "We hope that through this project, we inspire not only our neighbors on Mitchell Street but also residents from all over the city to convene, learn, share and create so that we can build a stronger Milwaukee. Erick did a masterful job this year and we are excited to welcome Celeste to Mitchell Street to continue the momentum."
Gathering Art, Stories and Place is a project housed at the MPL Mitchell Street Branch that empowers Historic Mitchell Street neighbors to create, share, and celebrate diversity through storytelling and multimedia art.