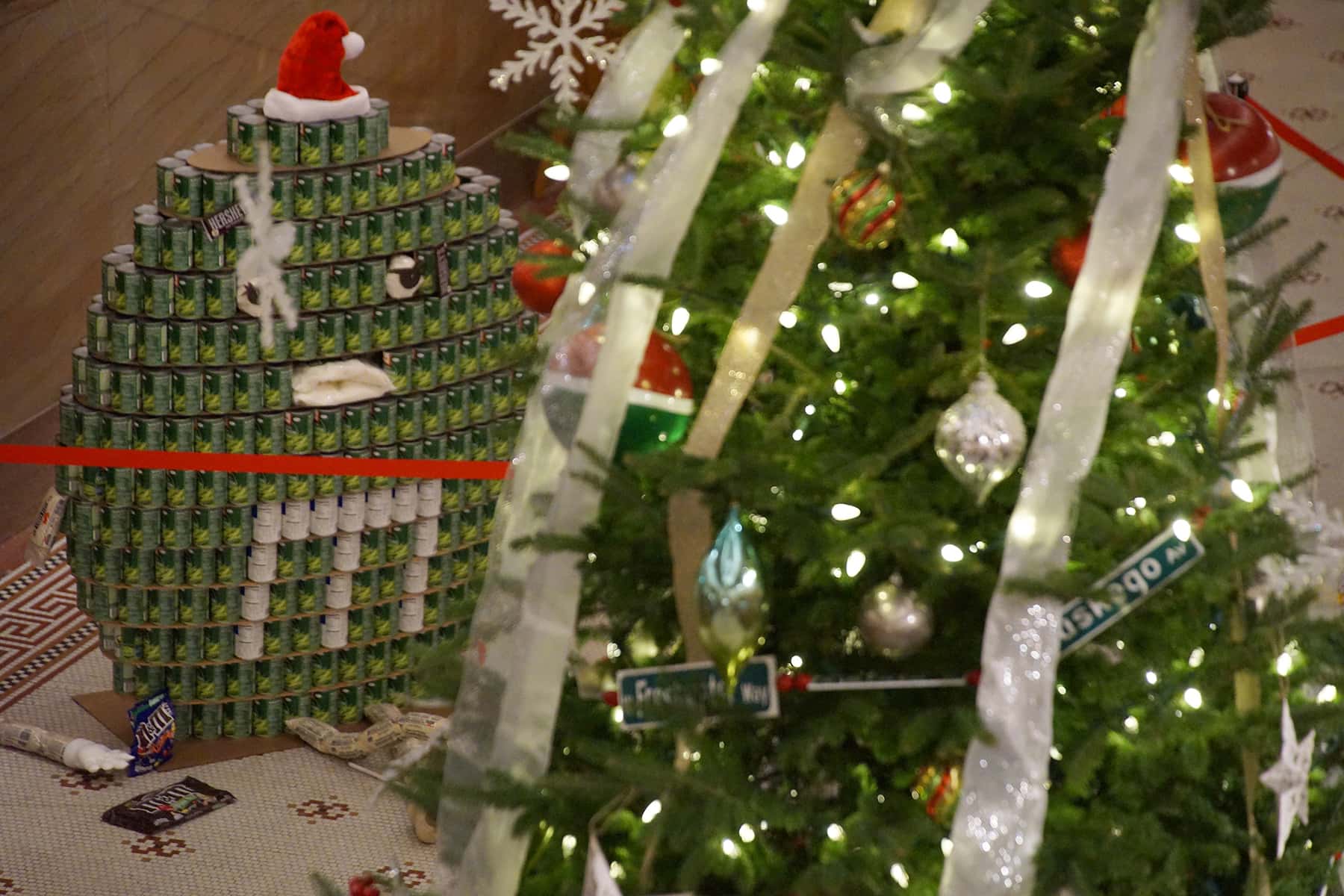 A crowd of supporters gathered in the Rotunda at Milwaukee City Hall on December 6 for the judging and awards ceremony of Canstruction sculptures, an annual international charity competition.
The Harry & Rose Samson Family Jewish Community Center (JCC) partnered with Milwaukee City Hall and the Common Council to bring Canstruction back to Milwaukee. The exhibition was on display from December 2 to 7 at City Hall.
The unique charitable effort challenged architects, engineers, and builders to design and create giant displays made entirely of canned food. Mayor Tom Barrett and Alderman Russell Stamper were judges of the sculptures, with Michelle McCormack of the Hunger Task Force serving as tie-breaker.
"Food and fellowship with others is what the holidays are all about so I'm pleased to partner with the Jewish Community Center to provide hunger relief for families," said Alderman Stamper.
Nearly 6,000 cans of food were used to construct the Colossal food-themed structures. They will be donated to the Jewish Community Pantry in Alderman Stamper's 15th Aldermanic District. The local hunger relief organization has served Milwaukee-area families living with food insecurity for the past 40 years.
Taking honors this year were GRAEF for Best Use of Labels with "Cherry Pie," Hunzinger Construction Company for Best Original Design with "M&M," Plunkett Raysich Architects for Best Meal with "Cupcake," and Korb and Associates for Structural Integrity with "Pretzel and Mustard."
"We are blessed and grateful to have the design community's support of this event," said Mark Shapiro, JCC President and CEO. "Working in tandem with Milwaukee Common Council, City Hall, and community partners, we are able to share this incredibly creative architectural display with the public while they help us fight hunger in Milwaukee."
© Photo
Lee Matz and City of Milwaukee Common Council-City Clerk