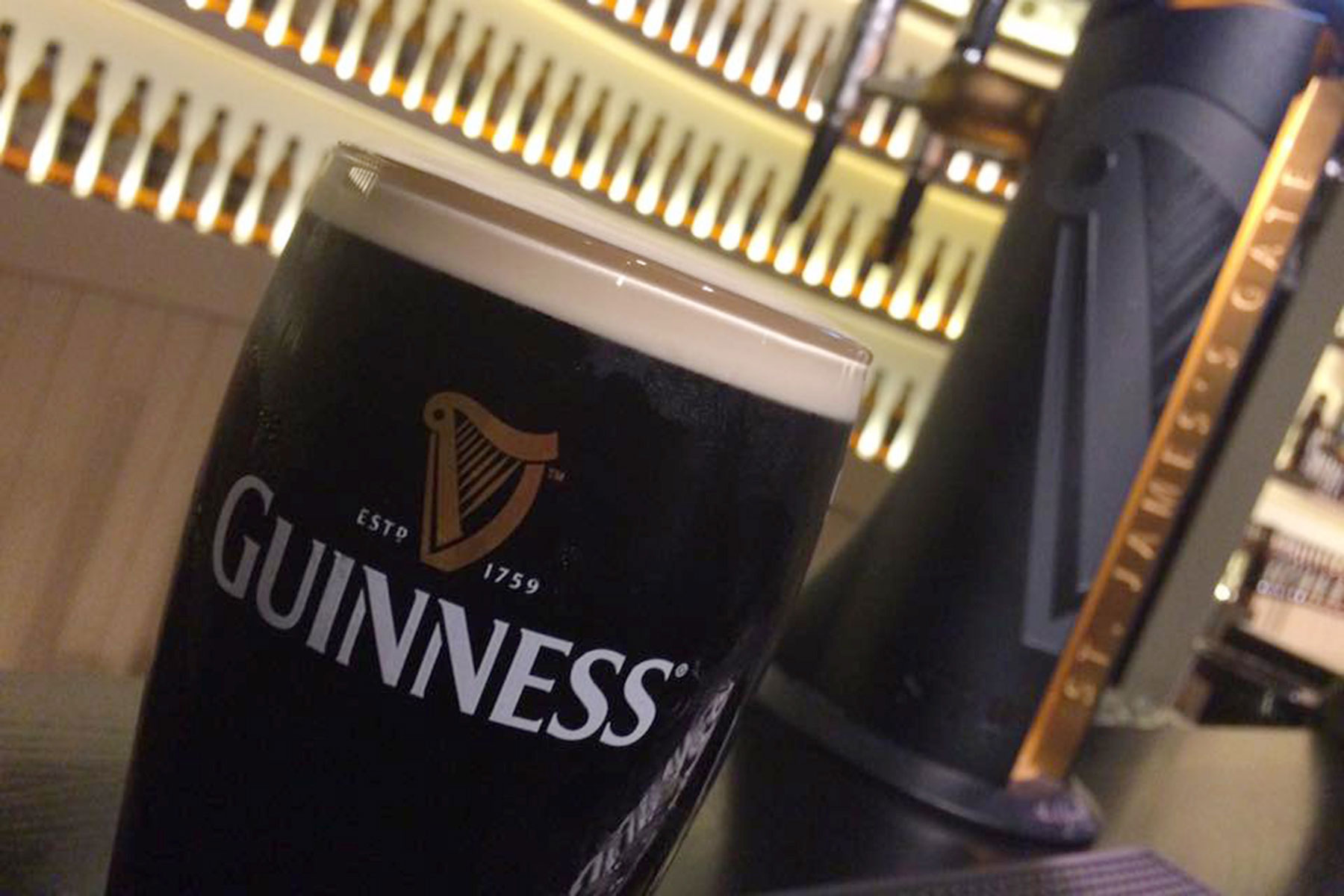 Individuals who review Milwaukee beer and bars are as endless as the drinks and locations themselves. This ongoing series does not seek to be a definitive source or commentary on the local brewing culture. The goal is not to publish expert reviews or give crowd-sourced ratings. The intention is to offer a valuable perspective from a local couple who enjoy the brewing community and can translate the experience for veterans and first-timers alike. The beer industry itself is an evolving art form and these reports offer a snapshot of this moment of the beverage's place in Milwaukee.
In preparation for exploring our up and coming local breweries, we decided a trip across the Atlantic would be a great way to get our feet wet.
We tend to wrap our entertainment around beer. We enjoy the variety of flavors a simple, yet complex drink can bring. But really, it's the people and soaking up the atmosphere of a good pub, well-run beer event or corner bar while enjoying a pint, in which we seek. This was evident with a recent visit to the United Kingdom cities of Dublin, Manchester, and Liverpool.
With only a brief layover in Dublin, we made sure our first stop was Guinness, and it was quite the experience. The 7 floors contained merchandise for purchase, its brewing and advertising history, interactive displays, a cafe, Guinness Academy of pouring, and finally a beautiful bar surrounded by floor to ceiling windows to view the entire city of Dublin. Learning to pour a Guinness was fun, especially when it was ours to drink after. The remaining aspects of the visit were a bit much, giving a feeling of being at an amusement park or Wisconsin Dells.
In Manchester, despite currently having over 60 breweries in the city and surrounding area, were celebrating their first ever beer week, and we were lucky enough to participate in it. Our guided historic pub tour focused on the neighborhood of Angel Meadow, a working class quarter that at one time had over 90 pubs. The few pubs that are now left have been taken over by small breweries.
Waiting for the tour to begin at Crown and Kettle free house, we enjoyed the IIPA Marmalade On Rye from Tempest Brewery of Scotland. The backbone was decidedly British: flat, warm, malty, but was bursting full of rich, sweet fruit flavors.
Black Jack Brewery was nestled under the brick archway of rail tracks. As we arrived, we chatted with another couple about traveling and beer. We learned of two other beer events happening that weekend. Black Jack had a great industrial vibe, with a beautiful beer garden set in the midst of industrial equipment and supplies. The beers were extremely well crafted, with the usual light lager to hoppier pale styles on tap, as well as a handful of guest taps available. Later that day, we went over to Runaway Brewery to find a lively but small food and beer festival happening. We decided to pair some delicious fresh baked cookies with a beer to finish off our evening, surrounded by light DJ music and the smell of malt wafting from the brewery.
After a delicious English breakfast the next morning, we ventured off to find the brewery Beer Nouveau. It was another small craft brewery nestled in the arch of a railroad trestle. We were told there would be a craft beer tasting there, with local homebrewing groups looking for feedback on their brews. The homebrewers gladly showed us their wares and we settled in at a small table with a group of people from the area. The beers varied in form: from a strawberry lager, to a sour with autumn hedgerow berries, to a smoked Mezcal beer with Agave syrup. Our favorites were a vanilla infused pale ale at 4.07% AVB (Alcohol By Volume) and a pale ale with Atlas, Braming Cross, and finished with Cascade hops with an AVB of 4.5%.
In the company of our new friends, we discussed music, travel, and the differences in American and UK beer and culture. We also suggested several breweries to the young beer traveler planning a road trip across the midwest with his friends who would be visiting America.
In Liverpool, after a less than average experience at a highly recommended restaurant, resetting our taste buds was a priority. A quick search uncovered a BrewDog bar nearby. We had a couple flights, which included guest taps. All were very tasty and cleansed our palates and the day was saved.
On the final night of our trip, we were able to bike to a local brewery. Unfortunately, Baltic Fleet was having problems with their tap lines and only had guest taps available. We were disappointed, as several other breweries we tried to visit weren't open on the days we had time, didn't have tap rooms, or were outside of our traveling area.
We tried two guest brews and took a seat in a quiet area of the pub. An older gent struck up a conversation and invited us to his table, where the owner and also head brewer was seated. We took him up on his offer and spent the next 2 hours chatting up much of the same: travel, beer, and culture, with a sprinkle of politics. Both sides agreeing that each of our countries are on an important path of decisions in the coming months.
As we finished our pints, head brewer Richard asked if we'd like to try one of his beers, as he could wrangle a couple from the basement. Sure enough, we were able to try a pint of his light pale ale, crisp with a light hop flavor. It was a great warm summer night beer and wonderful finish to our British ale tour.