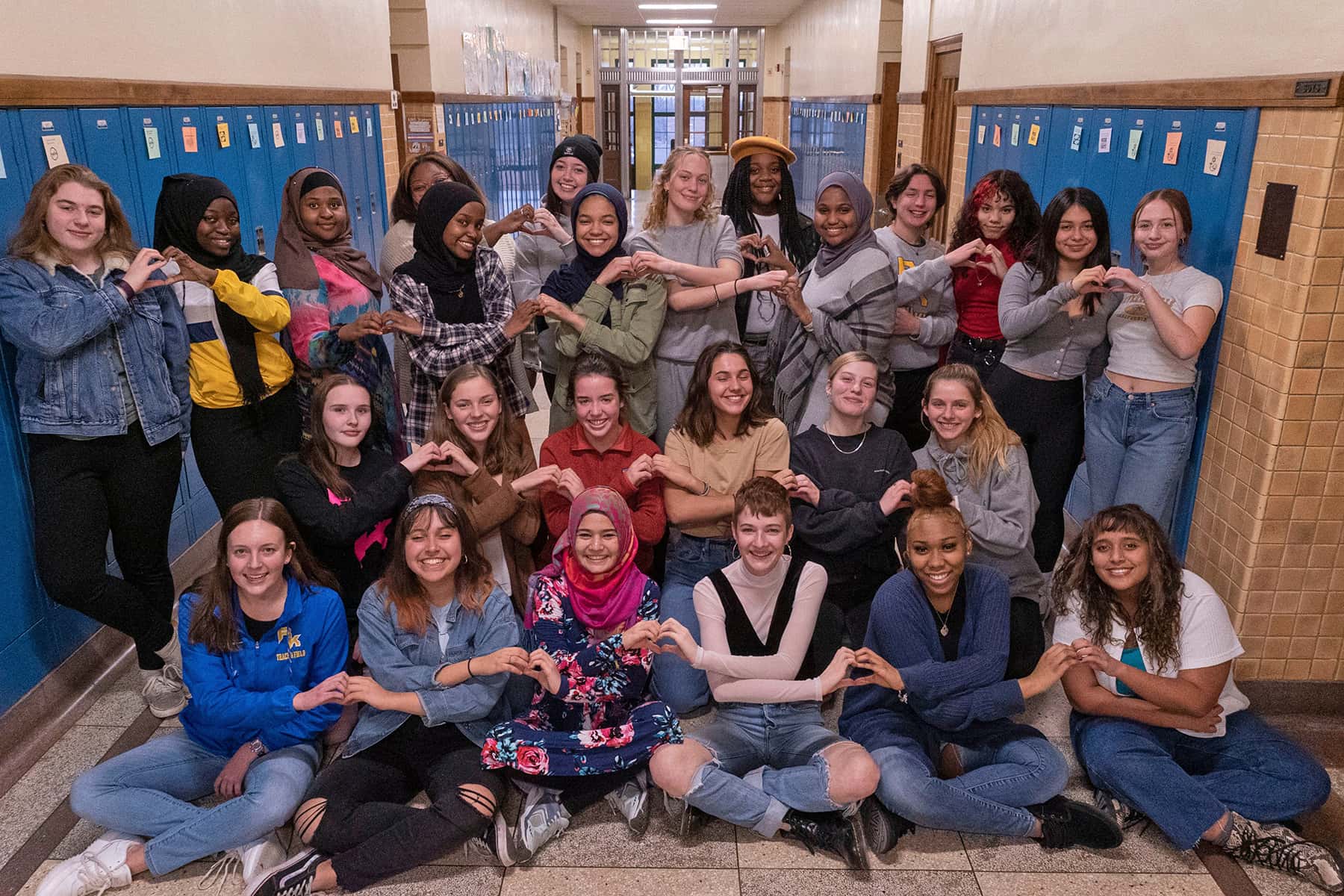 "Darkness cannot drive out darkness; only light can do that. Hate cannot drive out hate; only love can do that." – Dr. Martin Luther King, Jr.
In November 2018, a photo went viral across social media of Wisconsin students at Baraboo High School giving a straight-arm Nazi salute. Rufus King High School students in Milwaukee responded with a photo of their own. Showing the American Sign Language (ASL) symbol for "Love," their hope was to make a public statement and social impact with a positive message.
Then in December 2019, a similar pictured surfaced from West Virginia, showing corrections officer trainees posing in the same racist gesture from WW2. Students in the Rufus King group #WIUnitedInLove, many who participated in the Baraboo response, wanted to address the new social media meme that depicted hate.
They utilized the only platform available to them to present the response, by creating a new photo for social media.
The student's planning for the photograph coincided with Dr. Martin Luther King's birthday. Their effort to promote acceptance, understanding, and tolerance represented many of the values that MLK preached during his Civil Rights movement, to embrace love and justice while rejecting hate.
Milwaukee Public School (MPS) educator and social justice activist Joe Brusky took the new photo of the Rufus King students, and compiled a video of the process to document the effort. Both were released on social media to spread awareness of the message, as an example for how to respond in the face of hateful acts.