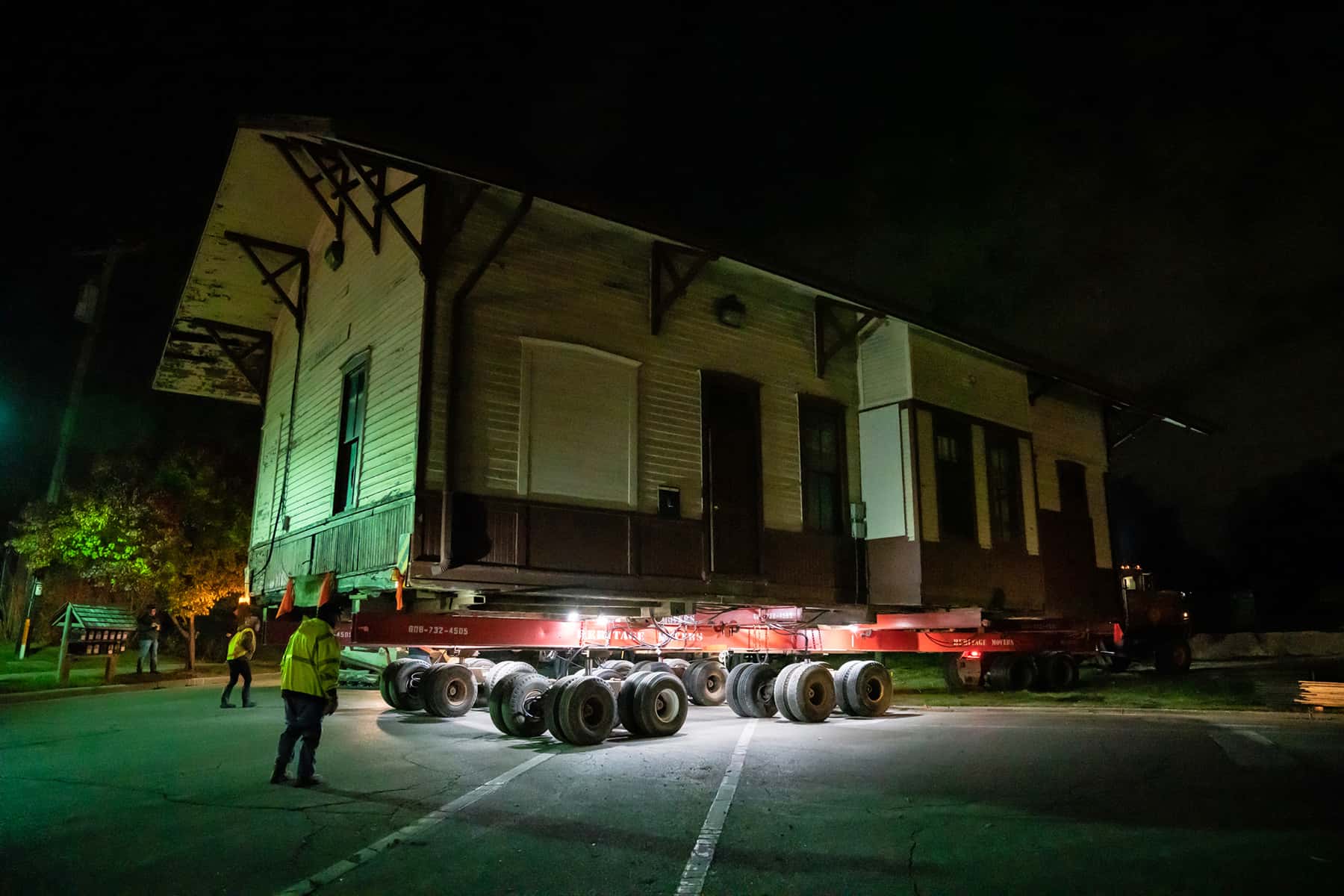 The former Brookfield depot was physically relocated on November 4, as part of plan to rehabilitate the abandoned train station built in 1867 into a coffee shop.
Once a thriving stop on the historic Milwaukee Road, Heritage Movers repositioned the station 350-feet southwest, to the corner of Brookfield Road and Northhills Drive. Fiddleheads Coffee originally announced that the restored Italianate clapboard depot would be home to their new coffee shop location. However, those plans had changed by June 21 when the Economic Development Committee met.
"Fiddleheads will not be the tenant in the depot, as they were unable to come to an agreement with the developer on lease terms. The developer is working on getting a relocation agreement with Canadian Pacific Railway." – Economic Development Committee, City of Brookfield
The relocation of the former Milwaukee Road train depot had been planned since 2016, and required both city and state funds to finally accomplish. In recent years, the station was a popular spot for train and photography enthusiasts, located between the tracks of Canadian Pacific's two main lines. It is one of the last remaining train depots in Wisconsin.
An "Opening Soon" sign currently posted on an exterior wall stated that the Coffeeville Company plans to install a "Historic Log Coffeehouse and Kitchen" inside. The company has one coffeehouse operating in Jackson, Wisconsin. A second and undesignated location is scheduled to open on April 1, 2022, possibly in reference to the Brookfield site.