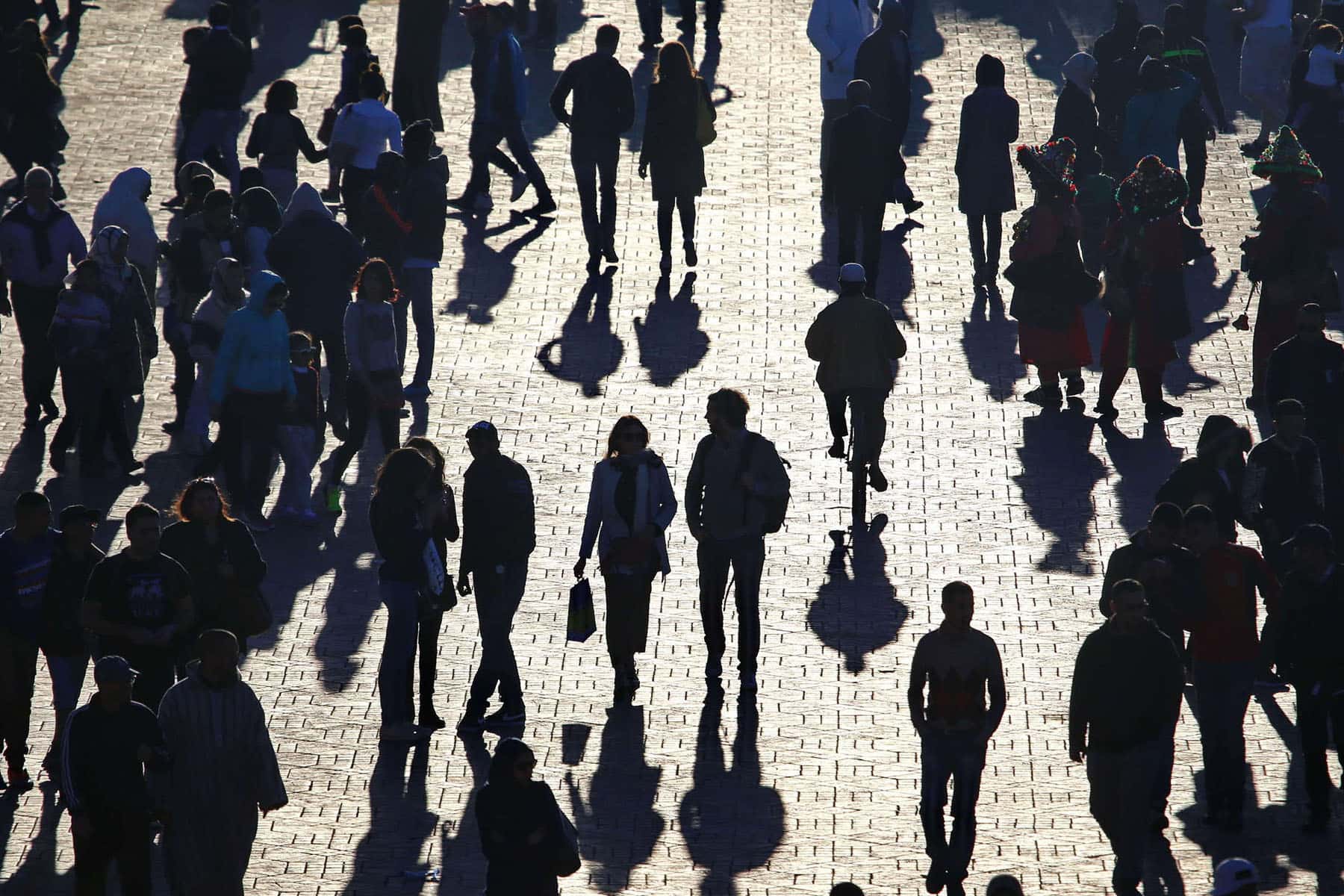 "The mask is a beautiful metaphor. I don't wear a mask to protect myself, I have wear a mask to protect you, and you wear a mask to protect me. That's community at its best. That's citizenship at its best." – Governor Andrew M. Cuomo
New data shows Wisconsinites might be growing less compliant with social distancing measures meant to slow the spread of COVID-19. But public health researchers say "quarantine fatigue" is not a reason to give up on the restrictions.
Song Gao, a geography professor at the University of Wisconsin-Madison, has been aggregating cell phone data that shows how far Wisconsinites are traveling each day as a way to understand if residents are following the state's "Safer At Home" order.
Gao said residents' mobility has been reduced significantly in the past month, especially in urban areas like Dane and Milwaukee counties. But he has seen increased movement around Wisconsin starting the last week of April.
"I think this is also linked with last week's events. Like people started getting (outside) and also last Friday, they also had some protests outside the state Capitol," Gao said.
The change follows a trend across the country, with cell phone data showing more people leaving their homes and becoming less strict about social distancing. Amanda Simanek, professor of epidemiology at UW-Milwaukee, said there are many reasons why people might be less vigilant about staying home.
"We look to New York and we think, 'That's not happening here. We're not maxed out of hospital capacity, so why is this important? Why do I need to be doing this?' And obviously, there's just the realistic fatigue of people working from home," Simanek said. "I think those feelings of fatigue are natural. But what we have to remember is that part of the reason why things are going as well as they are is because of the social distancing."
Simanek said people might be tempted to start bending the rules, especially if they're young or healthy. She said those incidents can have a real impact on the continued spread of the disease within a community.
"What about the person who you grocery shopped next to? What about the coffee you snuck in with your neighbor? Those are those opportunities for the infection to spread and it may be that you're fine due to that infection but others won't be," Simanek said. "It really defeats the purpose of these stringent social distancing measures that we're taking."
Oguzhan Alagoz, a UW-Madison engineering professor who specializes in modeling the spread of infectious diseases, said the impact of social distancing has been clear in his modeling of COVID-19, especially given the lack of a vaccine.
"The most important factor that affects my projections is the interactions, like how often do we have these interactions (between people). And with the social distancing, what we are essentially doing is reducing these interactions," Alagoz said.
He said mobility data doesn't show the complete picture, such as whether people are staying 6 feet apart or wearing a mask if they travel to public places. Alagoz said increased awareness about these practices is likely part of the reason the state did not see a spike in cases after the April 7 election.
"People were very aware of the disease and they were careful even if they went and did the in-person voting," Alagoz said.
But Simanek warned the state shouldn't completely lift the stay-at-home order even if people are becoming less compliant. State does not have the capacity to track or treat a sudden spike in COVID-19 cases.
"We could lift social distancing measures but that doesn't mean that we're ready to deal with containing the outbreak and so it would not be wise to do that until we are," Simanek said.
To help residents deal with quarantine fatigue, Simanek said people need to understand the goals for dialing back social distancing and the concerns that come with each step.
Donate: Wisconsin Public Radio
The
Milwaukee Independent
began reporting on what was then referred to as the mysterious "Wuhan Virus" in January 2020. Other local media did not picked-up on the story until many weeks later. Our early features focused on the economic impact, social issues, and health concerns long before other Milwaukee news organizations even mentioned the coronavirus. Over the following year, we have published hundreds of articles about the pandemic and how it has affected the lives of Milwaukee residents. This extensive body of work can be found on our
COVID-19 Special Report
page, a chronological index of links by month. Our editorial voice remains dedicated to informing the public about this health crisis for as long as it persists.
For medical resources, please visit the
CDC's COVID-19 page
or the
Wisconsin Department of Health Services
. All editorial content published by
Milwaukee Independent
can be found at
mkeind.com/COVID19
. With a mission of transformative journalism, our staff is free from commercial bias and are not influenced by corporate interests, political affiliations, or a public preferences that rewards clicks with revenue. As an influential publication that provides Milwaukee with quality journalism, our award-winning photojournalism and features have helped to achieve a range of positive social impact that enriches our community. Please join our effort by entrusting us with your contribution. Your Support Matters -
Donate Now