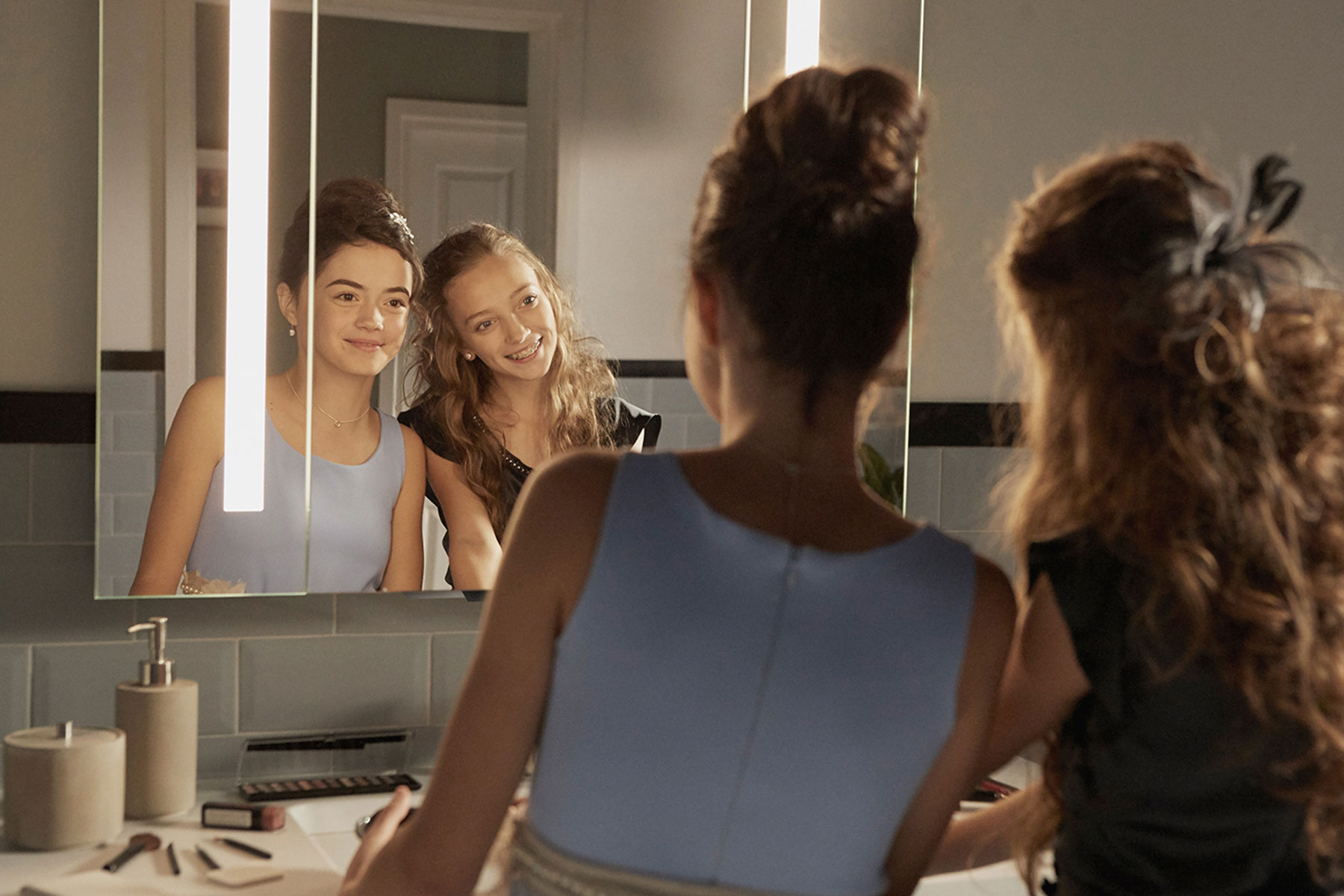 Kitchen and bathroom fixture producer Kohler has created its own smart home platform, Kohler Konnect, which allows some of its products to communicate with HomeKit and other smart home frameworks, as well as offering control via an iPhone app and through voice commands.
The new line of connected devices using Kohler Konnect mostly centers around the bathroom experience, with each including some element that users can fine tune to their preference. The Kohler Konnect companion app can be used to alter presets, such as temperatures and lighting, and in some cases, to remotely turn on elements.
A key aspect is the inclusion of voice control, allowing for the user to operate a kitchen faucet or intelligent toilet, change the lighting in a bathroom mirror, run a shower, or automatically fill a bath to a specified depth and temperature, all through vocal commands.
While the system runs on Microsoft's Azure cloud platform, and has a greater focus on using Amazon's Alexa for automation and commands, a number of items from within the range are also able to support Apple's HomeKit, along with the Google Assistant. In theory, this means that some of the announced items could be automated in HomeKit scenes, or for features to be remotely triggered by Siri commands.
The main featured item in Kohler's new product range is the Verdera Voice Lighted Mirror, which is claimed to be an industry first with Amazon's Alexa built into the unit. Containing dual microphones and hermetically sealed stereo speakers, the mirror offers LED lights for illuminating the user, a motion-activated wayfinding nightlight, and the ability to access thousands of Alexa skills.
The DTV+ Showering System is a voice-controlled shower, which can be used to adjust the water temperature, control showerheads and body sprays, music, lighting, team, and shower duration. It can also be adjusted via the app, so users can arrange their ideal bathing experience that can be triggered every time they need to shower.
Two toilets have been introduced in CES. The other toilet, the Touchless Response, is a simpler option with a motion sensor used for touchless flushing. Both this sensor and the integral nightlight can be activated through the companion app. The PureWarmth toilet seat is a connected accessory that includes app-controlled heating and an integrated nightlight.
For baths, the PerfectFill Kit is capable of automatically filling a bath to a precise depth and temperature, saving home owners from continually checking it as the bath fills. Configurable via the app and controllable by voice commands, the kit also includes an auto-drain function for emptying the bath after it has been used.
Away from the bathroom, the Sensate Kitchen Faucet offers motion-based and vocal control for water dispensing. Commands can be used to turn the water flow on or off, or to dispense water to a measured volume, for example the vocal command "Pour eight ounces."
Kohler plans to ship the Verdera Voice Lighted Mirror in March, with three options varying in size from 24 inches to 40 inches, with other products in the range expected to arrive later this year. Pricing has yet to be confirmed.