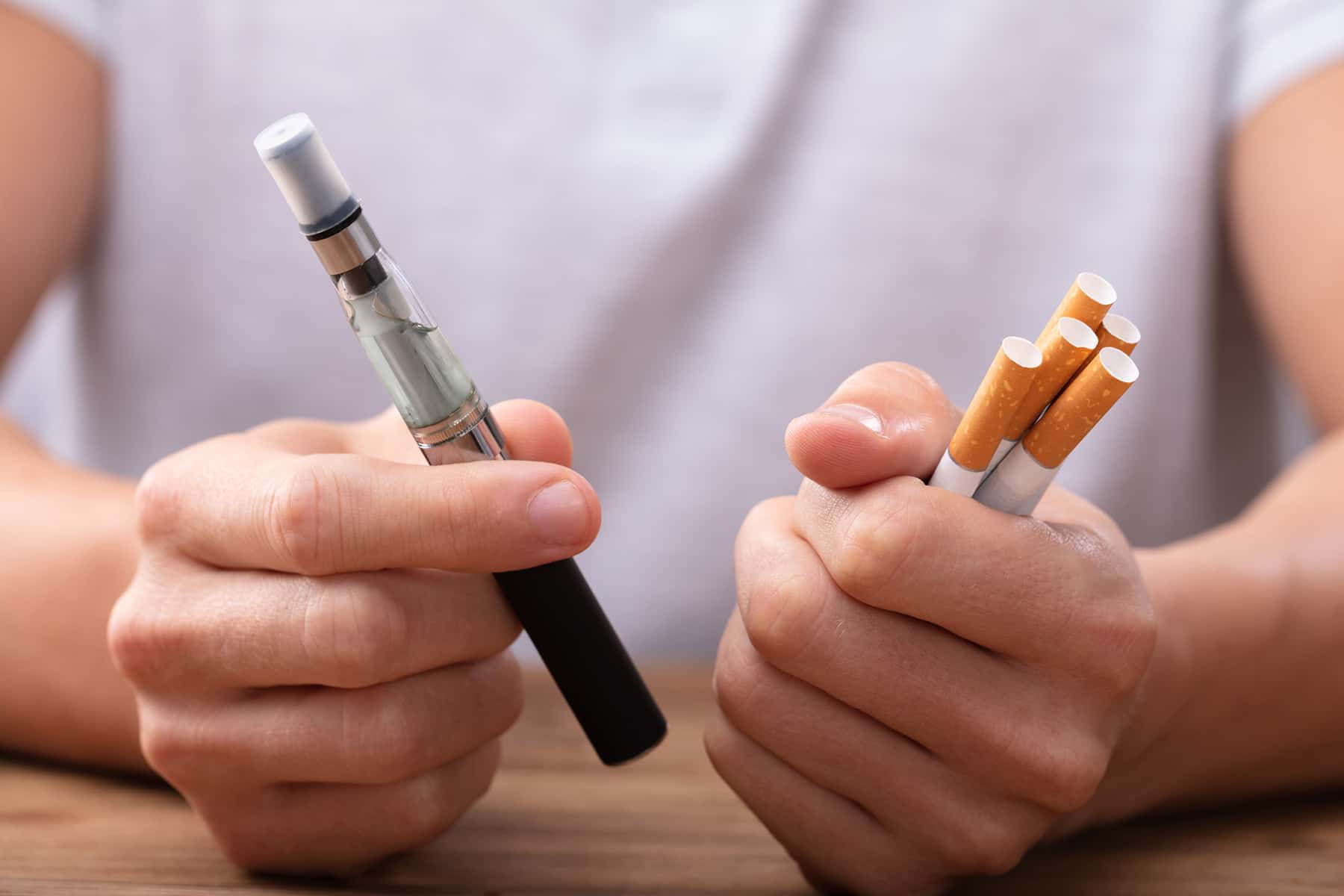 Six Americans seem to have died from vaping. Maybe as many as 450 people in the US now have lung-related illnesses from using e-cigarettes, and the Centers for Disease Control and Prevention are on the case, launching a multi-state investigation of severe pulmonary disease among vapers. Meanwhile, President Donald Trump is proposing to ban flavored e-cigarettes that he worries are enticing children.
It's not a shock that a largely untested and unregulated industry based on inhaling various mysterious substances might have health consequences. Still, Trump's announcement of a total ban on flavored e-cigarettes seems a little extreme. If he suddenly wants to think of the children and save American lives, here's a better idea: enact meaningful gun regulations.
Many things kill Americans. According to the CDC, in 2017 – the most recent year for which we have available data – over a million people in America died from heart disease and cancer, and hundreds of thousands more from respiratory diseases, diabetes, strokes and other illnesses. Of course, we have an entire medical system dedicated to studying these conditions and working to prevent or treat them. The apparatus of the federal government remains deeply invested, despite GOP attempts to the contrary, in expanding access to both prevention and treatment through programs such as Medicaid, Medicare, and the Affordable Care Act – because we recognize that these deaths are preventable, and we agree that governments should try to keep people safe and healthy.
Poison, cars, and falls are major accidental killers too – and in response, doctors, legislators, and even whole industries in America have taken action. Sixty-four thousand people died from unintentional poisoning in 2017, the biggest single cause of accidental death in the USA by a huge margin. To prevent these deaths, the FDA has implemented strict labeling laws, and the federal government now requires common-sense safety measures, such as child-proof caps. Cars used to be a much bigger killer, but the federal government has been mandating improved safety measures in automobiles for decades now. What's more, when cars kill, manufacturers might be legally liable if the vehicle itself is at fault, so automotive companies are financially motivated to make cars safer. Thanks to Republican-sponsored bills granting functional immunity to the gun industry, the same is not the case for firearms.
In 2017, for the first time, guns killed more people than cars did. Even unintentional suffocation has generated regulation. If you make plastic bags, you're obligated to print suffocation warnings to keep kids safe. In fact, every one of the top-ten causes of accidental death in the United States is intensively regulated by industry and government at all levels – except for guns.
According to Everytown for Gun Safety, a nonprofit organization that advocates for gun control and against gun violence, about 100 people are killed by guns every day, with hundreds more injured. On average, seven of the Americans killed by guns every day are children or teens.
Shannon Watts, founder of Moms Demand Action for Gun Sense in America (part of Everytown), tells me over the phone, "As a mom of a 19-year-old, e-cigarettes are dangerous and bad. But the difference between e-cigarettes and gun violence in America is that the President has one of those special interests on speed-dial." The National Rifle Association funneled at least $30 million to the 2016 Trump campaign. (Trump has signaled possible support for some gun-control measures, but has a record of voicing initial support for background checks before then abandoning the idea following NRA pressure. The Senate GOP won't move ahead on gun control without Trump's approval.)
Is it fair to compare guns to vaping? "In a healthy working nation, we can care about the causes of death of all health care crises," Watts says. "We can care about all of it and fix all of it," but the one major threat the President keeps ignoring is gun violence, she says.
Watts wants Americans to get to work preventing everyday gun violence as well as horrific mass shootings. "Too often we do not pay attention to the gun homicides, gun suicides, unintentional shootings," she says. "That is the gun violence that really rips at the fabric of our country."
The proposed ban on flavored e-cigarettes seems to have originated with First Lady Melania Trump, perhaps out of concern for her son. This week, she tweeted, "I am deeply concerned about the growing epidemic of e-cigarette use in our children." In his remarks in the Oval Office on Wednesday, Trump said, "We can't allow people to get sick, and we can't have our kids be so affected."
I welcome this new standard for presidential action. Between 1999 and 2017, 38,942 children died from gun violence; 73 kids under the age of 12 were accidentally killed by guns in 2018 alone. Trump is right that we shouldn't allow kids to be "affected" by e-cigarettes, but maybe along the way, we could also try to keep them from getting shot.