Why journalists were targeted by Russian forces to conceal crimes of genocide against Ukrainian people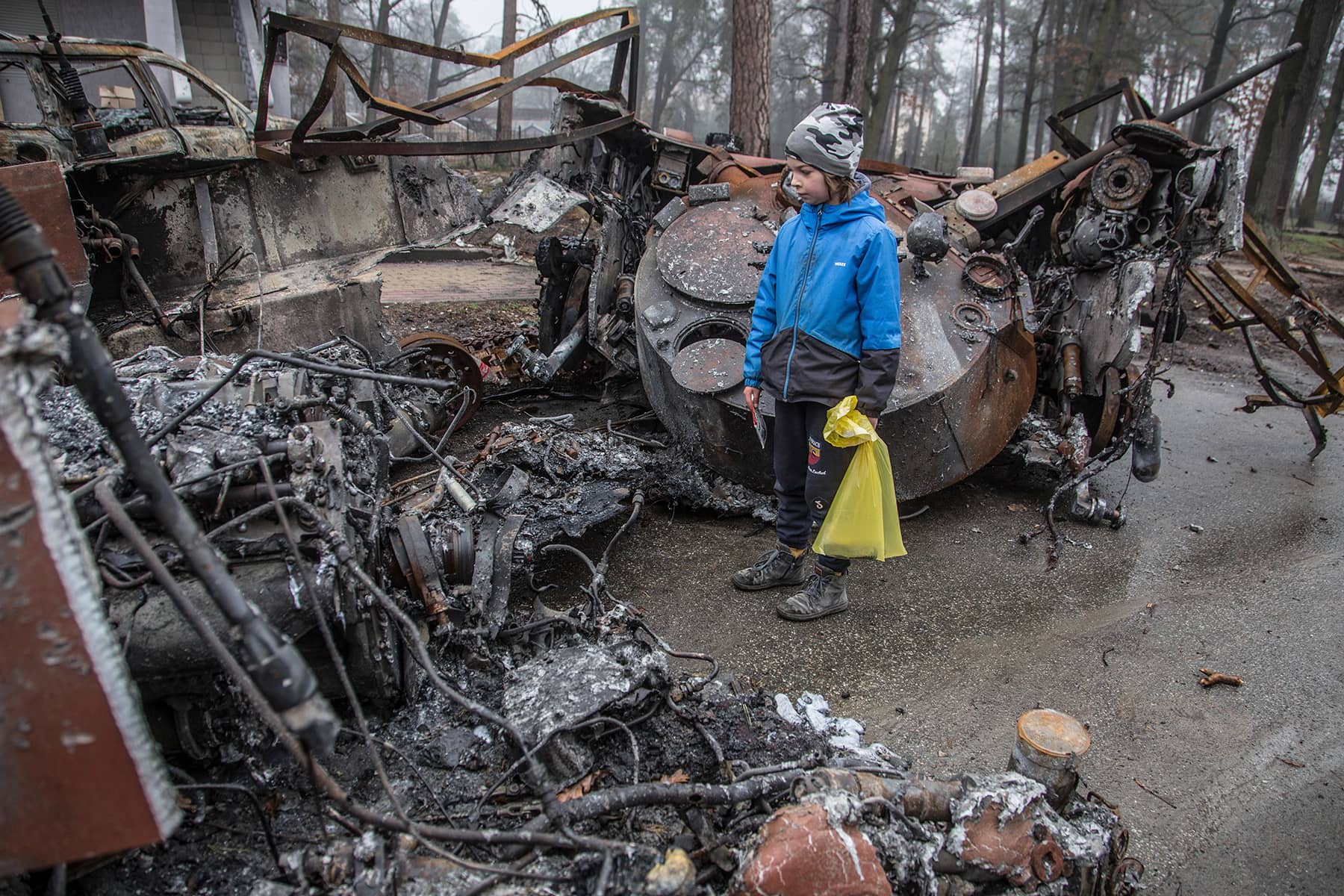 Mayor of Mariupol, Vadym Boichenko, said in a recent interview that Russia was blocking international organizations from entering Mariupol to prevent them from seeing what had become of the city. On April 4, President Volodymyr Zelensky described the horrific atrocities committed in Ukraine, calling the Russian military butchers for the massacres of civilians.
The horrific discoveries in the Kyiv oblast towns of Irpin, Bucha, and Hostomel after Russia's retreat at the end of March made it frighteningly clear just how much Russia had to hide in areas it was occupying or besieging.
Before the Russians fled they even mined children's playgrounds, and the first task for the Ukrainian Armed Forces was to make the towns safe. The Ukrainian news organizations continue to warn parents to protect their children about these threats.
The Ukraine 5 a.m. Coalition, an organization devoted to documenting war crimes, said it would ensure that the images of mass graves, clear signs of extrajudicial executions, and other acts of brutality received proper investigation. The visual records and eye witness accounts would help ensure that Russia, as the aggressor state, and individual perpetrators were held to account in national and international courts.
In their statement, the coalition point out that from the very beginning of its February 24 invasion, the Russian military were bursting into the homes of local residents of Hostomel, Bucha, Irpin, and other Kyiv oblast towns. They robbed the residents, abducted civilians, raped women, carried out interrogations with torture, and publicly executed non-combatants.
The extrajudicial killings were a punishment to civilians, killed purely for refusing to comply with their demands to vacate a building, give them food, or participate in force labor. Some of the bodies were of men who were shot were found with their hands bound.
Video footage also shows, especially in Bucha, where the single body of a man can be seen lying in front of each home, in what was a hallmark of the systematic executions that Russia practiced in Chechnya.
Evidence has mounted that when Russian forces were frustrated with their losses in the Kyiv region, they used the justification of searching for former members of Ukraine's Armed Forces in order to target men, as an excuse to randomly kill civilians.
While blame for Russia's invasion rests solely with the dictator Vladimir Putin and his staff, the scope of so many egregious war crimes committed were done by individual Russians.
Over recent weeks there have also been reports of Russians troops sending what they had looted home to Russia. Oleksandra Matviychuk, Director of the Centre for Civil Liberties, posted a photo of Russians in Belarus, engaged in transporting their plunder.
Ukraine 5 a.m. reported that the whereabouts remain unknown of several hundred people from the Vyshhorod raion, who were held hostage in Dymer.
It was impossible for civilians to leave the areas under Russian occupation, with agreements on safe corridors being constantly violated. As western media reported, the road through those places were strewn with the bodies of families who were killed in shelling attacks.
It was clear that in many places the Russian troops tried to burn the bodies. Those included the naked bodies of five women under a blanket who were found around 20 kilometres from Kyiv. Other reports indicated that Russian soldiers had piled the women's bodies in a heap on some car tires and tried to burn them.
It was known on March 10 that the Bucha authorities had been forced to bury 67 bodies in a mass grave because of the relentless shelling and gunfire from the Russians. According to the city's Mayor Anatoly Fedoruk, around 280 victims have been buried in mass graves.
There also appears to be at least one mass grave at Motyzhnyn, with the bodies of six residents. Two women and four men were been found flung into a pit near the road. They had been shot in the back of the neck, and some had their hands were tied behind their backs.
While the identities have not been confirmed, it is believed that the dead included Olha Sukhenko, Head of Motyzhyn, her husband, and son, Oleksandr, a well-known footballer who were abducted on March 23.
Ukraine 5 a.m. reported that the Russian military often sought to conceal their crimes by targeting journalists. Of six journalists and cameramen killed since February 24, four were killed in the Kyiv oblast.
"Even war has its rules," the human rights organization said, noting that Russia's killing of civilians was a flagrant violation those standards. The photos and video footage collected, as well as the testimony of witnesses, point to serious war crimes and crimes against humanity. There is also strong evidence indicating the crime of genocide against Ukrainian people.
President Volodymyr Zelensky has been urged to sign into law a crucial bill on bringing Ukrainian legislation in line with international law to ensure accountability for war crimes and crimes against humanity. The measure would allow the International Criminal Court already in Ukraine to send a team to investigate the new evidence.
The trail of crimes left by the Russian invaders demonstrated that more support was needed from Ukraine's international partners to stop Putin.
Оlеksаndr Rаtushnіak, Аrіs Mеssіnіs, and Rоdrigо Аbd