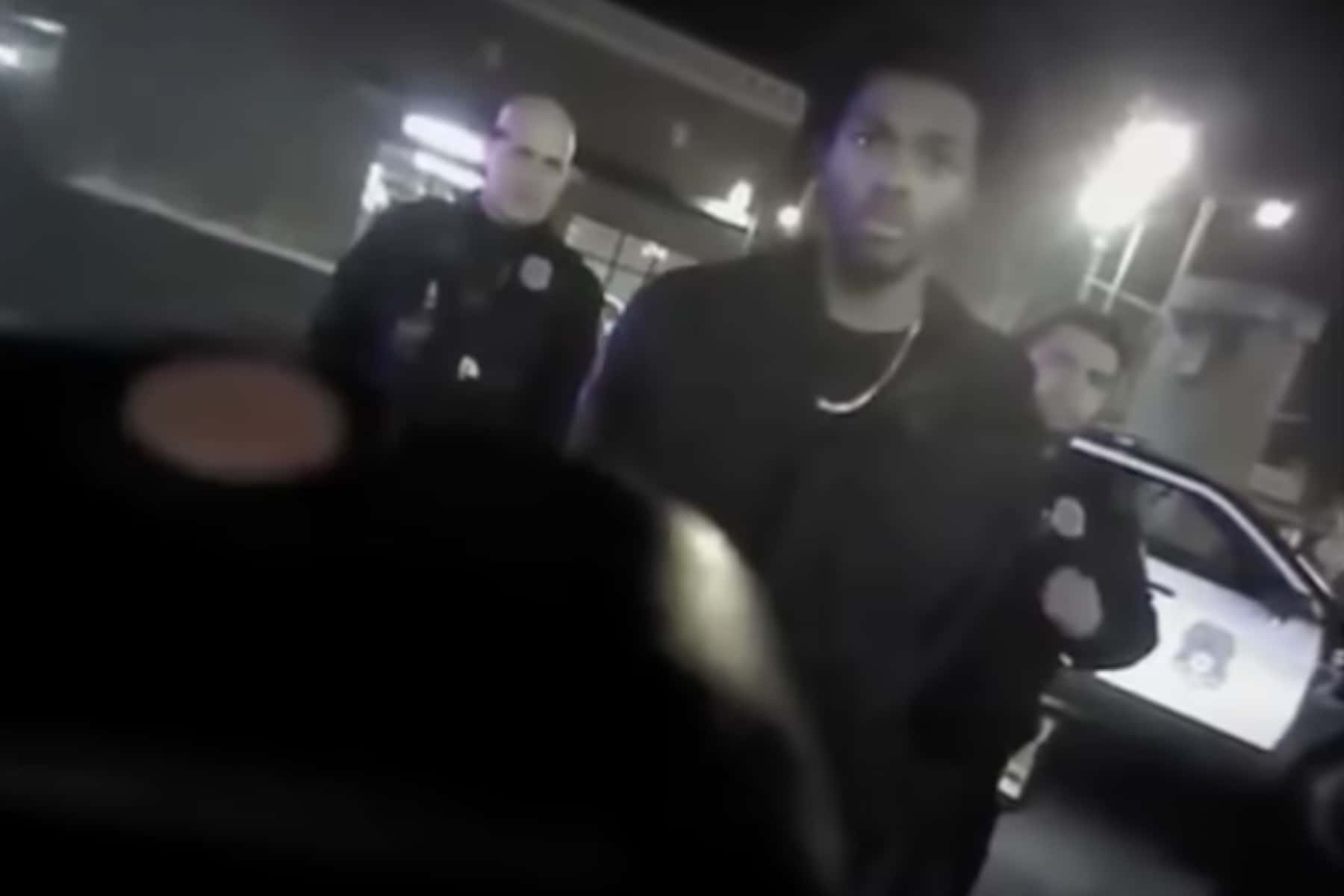 A Milwaukee Common Council committee has approved a settlement with former Milwaukee Bucks player Sterling Brown, who sued the city over a 2018 incident with police.
Per the settlement, Brown will receive $750,000 and an apology from the city and the Milwaukee Police Department. Brown originally requested that the city acknowledge it violated his constitutional rights, however, the term isn't included in the approved settlement, which will need to be finalized by the Common Council and the mayor.
"I know this case is not just about Sterling Brown and about the incident that happened that night, so I'm hoping that we can embrace the symbolic nature of this case and move forward to build a stronger and more compassionate city," said Alderman Ashanti Hamilton, chair of the city's Judiciary & Legislation Committee.
On April 26, the committee voted unanimously to approve the settlement, which also calls for several changes to Milwaukee's policing procedures. The changes will be presented to the Milwaukee Fire & Police Commission at a future date, according to Assistant City Attorney Robin Pederson.
In a statement, Alderman Khalif Rainey said the settlement requires changes to seven of the commission's Standard Operating Procedures, including more thorough documentation of when weapons are drawn.
I am pleased to learn that the settlement reached with the city in the case of former Milwaukee Buck Sterling Brown includes a requirement that a report be filed any time a Milwaukee Police officer draws or displays a firearm during an arrest or seizure.

The requirement would be a change to MPD standard operating procedures, and it is part of legislation which I sponsored and which was approved by the Common Council in July 2020 (CCFN #200267). The "weapon drawn" legislation specifically referred to each instance of a firearm, pepper spray/ball, taser or baton drawn or displayed in the line of duty by an MPD officer.

According to the settlement document, seven of the MPD standard operating procedures or SOPs are required to be changed by the Fire & Police Commission. The SOPs are key because they govern officer behavior with regard to training, the use of force, field interviews, arrest authority, body cameras, personnel investigations and general police practices.

It is sad but also a move closer to justice that the SOP changes had to come in a legal settlement from a case where officers (on camera) clearly mistreated Mr. Brown and overreacted and escalated tensions at the scene.

My sincere hope is that the SOP changes will help to identify officers who excessively draw weapons when responding to calls in the community, resulting in the unnecessary escalation of tensions at scenes and harming what fragile (and frayed) police – community relations exist currently.

I believe that by requiring police officers to file a report every time they draw a gun while on duty, the Milwaukee Police Department will be able to better provide information to the public and these additional incident reports would hold officers accountable and allow them to reflect on the incident that occurred.

Lastly, this issue is especially important to the Black community and other people of color who are at a higher risk of experiencing excessive force by a police officer. The incident reports would be another tool for the Fire and Police Commission when conducting investigations of officer misconduct.

My ultimate hope is that the change can help ensure that we don't see any further cases like the one brought by Mr. Brown.
In 2019, the city offered Brown a $400,000 settlement, which he rejected. Over the last three years, city officials have discussed the lawsuit at several meetings, largely in closed sessions, according to the Milwaukee Journal Sentinel.
Brown's lawsuit stemmed from an early morning incident in January 2018. An officer approached Brown, a Black man, after he parked across multiple spots at a Milwaukee Walgreens. In body cam footage, Brown remains calm while he's questioned by the officer. But after he doesn't immediately comply with a request to remove his hands from his pockets, police appear to tackle and taser him.
No charges were filed against Brown. Brown signed a free agent contract with the Houston Rockets before the current NBA season. But as a Buck, he played an active role in the team's social justice initiatives.
Last summer, he led a Milwaukee protest in the wake of George Floyd's murder in the Twin Cities. He also read a portion of the team's statement after it sat out a playoff game following the police shooting of Jacob Blake in Kenosha last year. The city of Milwaukee settlement brings the total cost of police brutality settlements to more than $30 million since 1958.
These police brutality payouts come at a time when the cash-strapped city has had to make tough budget choices. Since 2004, the city of Milwaukee's police budget, which includes pensions and health care costs, has increased by $115 million. Over the last two years, Milwaukee has cut nearly 200 police officers.
Milwaukee's Common Council president and County Executive recently testified during a meeting of the state Legislature's budget committee to get support for a proposal by Gov. Tony Evers that would allow communities to increase local sales tax by a half-cent. They said doing so would help balance their budgets.
Megan Hart, with Corrine Hess
Milwaukee Police Department
Donate: Wisconsin Public Radio