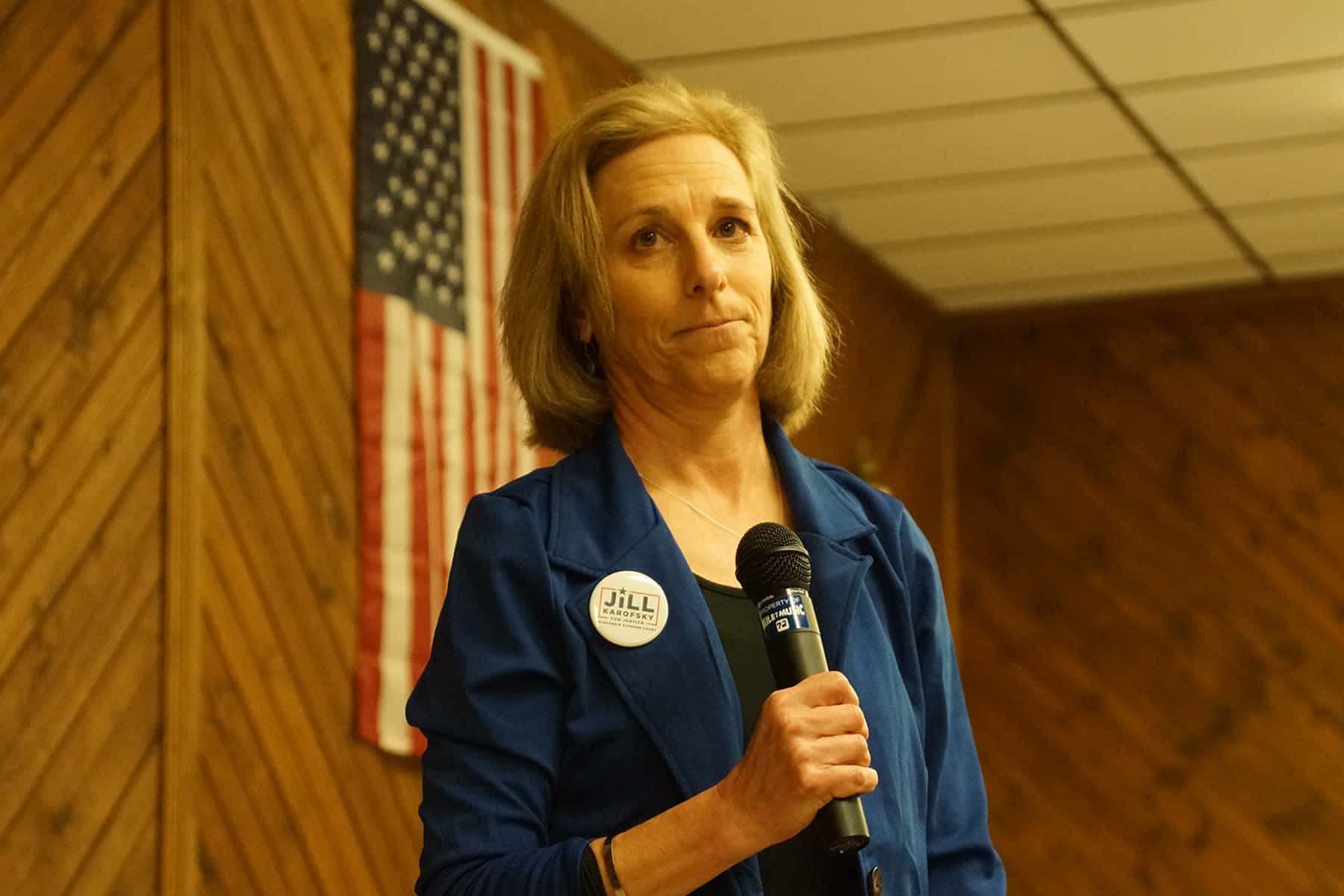 Dane County Circuit Judge Jill Karofsky defeated conservative Justice Dan Kelly to win a 10-year term on the Wisconsin Supreme Court in results released on April 13 from the chaotic April 7 spring election.
Judge Karofsky's victory narrows the court's conservative majority to 4-3 and gives liberals a shot at seizing control when the next seat comes open in 2023. It may also force Republicans to reconsider their position on absentee voting during the coronavirus pandemic.
"I want to send a heartfelt thank you to the hundreds of thousands of Wisconsinites who made their voice heard in this unprecedented election," said Judge Karofsky in a statement. "I'm honored to have earned the trust of people across this state who believe in a tough, fair, and independent judiciary and I promise to never forget these principles as their Wisconsin Supreme Court Justice."
Wisconsin Republicans sought to exploit COVID-19 to suppress Democratic votes, forcing citizens to risk their health to stand in line for hours at a handful of polling places or surrender their right to vote. The Karofsky-Kelly race was by far the most important contest on the ballot in Wisconsin this spring.
"Although we were successful in this race, the circumstances under which this election was conducted were simply unacceptable, and raise serious concerns for the future of our democracy," said Judge Karofsky. "Nobody in this state or in this country should have been forced to choose between their safety and participating in an election. Too many were unable to have their voices heard because they didn't feel safe leaving their home or their absentee ballots weren't counted. Wisconsinites showed their resiliency by overcoming many of the barriers created by the legislature and the courts to try and silence voters in this state, but nobody should ever be denied their right to vote."
The race was officially nonpartisan, but the high court has become heavily politicized in recent years. Liberal groups poured more than $2.4 million into the race for Judge Karofsky, while conservatives spent more than $2.5 million for Kelly — who also drew President Donald Trump's endorsement.
Judge Karofsky's triumph will provide a shot in the arm to demoralized Democrats who feared the judiciary had effectively rigged the election against her. Judge Karofsky spent most of the campaign on the offensive, accusing Kelly repeatedly of being corrupt for consistently siding with conservative groups that come before the court.
"Over the past several months I've talked about the need to restore the public's confidence in our judicial system. With this victory, I look forward to the opportunity to show, with my actions on the court, that we have a judiciary that is following the rule of law and applying it fairly to everyone in our state. Now, more than ever, we need to instill confidence in our institutions and I'm honored to be a part of that," added Judge Karofsky.
Wisconsin was the only state with an April election that did no postpone it to protect voters and poll workers from the coronavirus. Democratic Gov. Tony Evers issued a last-minute order on April 6 postponing in-person voting to June but the state Supreme Court struck the order down within hours. Kelly recused himself from that decision because he was running.
The election went on as planned on April 7. But the shifting deadlines forced many voters to decide between sitting the election out or venturing to the polls to cast their ballots in-person and risk contracting the virus.
The
Milwaukee Independent
began reporting on what was then referred to as the mysterious "Wuhan Virus" in January 2020. Other local media did not picked-up on the story until many weeks later. Our early features focused on the economic impact, social issues, and health concerns long before other Milwaukee news organizations even mentioned the coronavirus. Over the following year, we have published hundreds of articles about the pandemic and how it has affected the lives of Milwaukee residents. This extensive body of work can be found on our
COVID-19 Special Report
page, a chronological index of links by month. Our editorial voice remains dedicated to informing the public about this health crisis for as long as it persists.
For medical resources, please visit the
CDC's COVID-19 page
or the
Wisconsin Department of Health Services
. All editorial content published by
Milwaukee Independent
can be found at
mkeind.com/COVID19
. With a mission of transformative journalism, our staff is free from commercial bias and are not influenced by corporate interests, political affiliations, or a public preferences that rewards clicks with revenue. As an influential publication that provides Milwaukee with quality journalism, our award-winning photojournalism and features have helped to achieve a range of positive social impact that enriches our community. Please join our effort by entrusting us with your contribution. Your Support Matters -
Donate Now