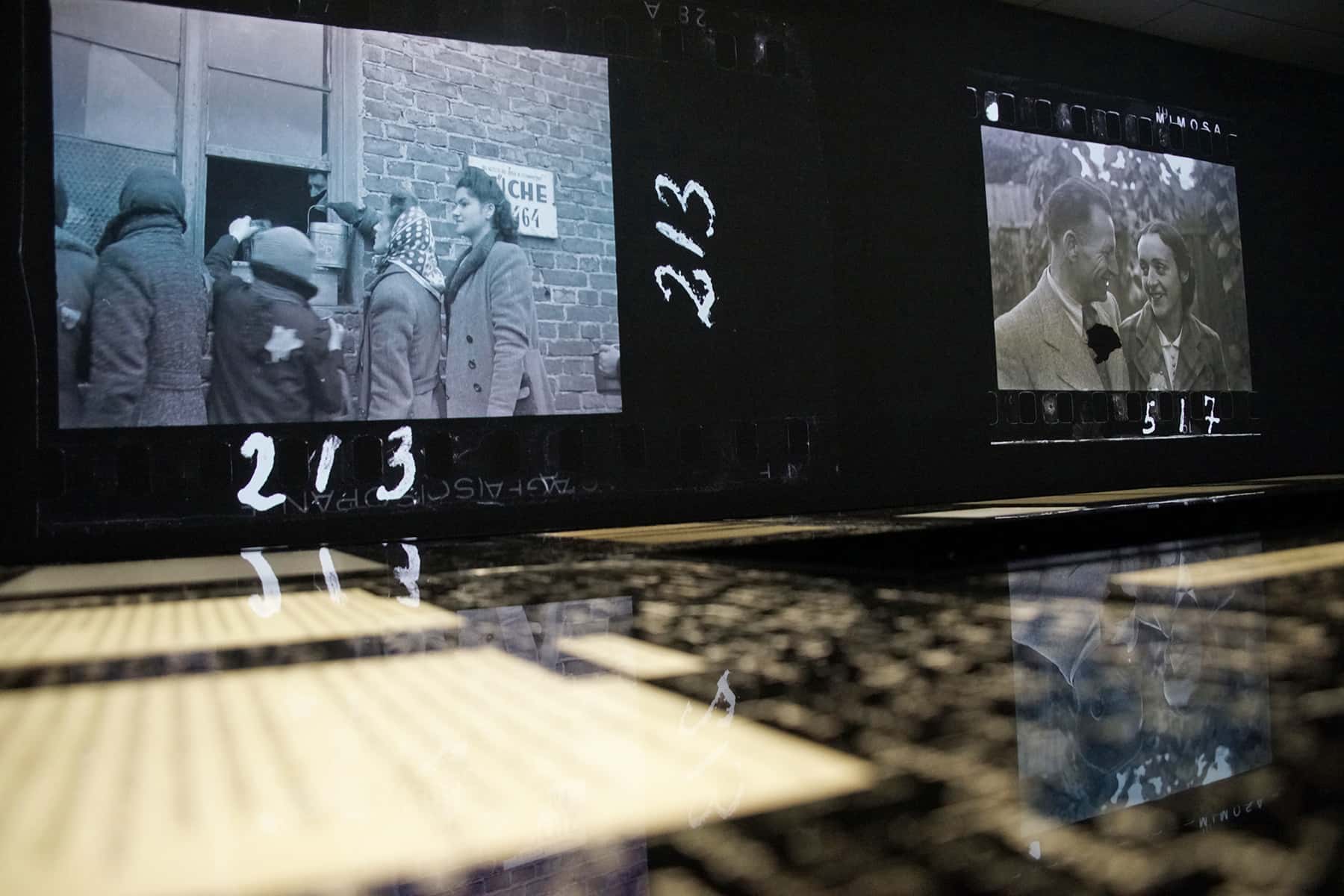 Even though the physical museum building is closed due to the statewide shutdown, Jewish Museum Milwaukee (JMM) has been more active and reaching more people than ever before.
While nonprofits across the country have had to make the difficult decision to furlough staff and attractions remain closed, JMM has ramped up its efforts to engage the public around topics of cultural and social importance, with programming that is more important and relevant than ever.
"Our cultural institutions have the power to inspire, comfort and connect people in a way few others can," said Patti Sherman-Cisler, Jewish Museum Milwaukee executive director. "After taking some time to reflect, we decided that we could actively reach out virtually and bring meaningful programs and topics that connect with the community during this unprecedented time."
The Museum's current feature exhibit, The Girl in the Diary: Searching for Rywka from the Lodz Ghetto, is available online as a free virtual tour. The Girl in the Diary tells the story of one girl's experience in the Lodz Ghetto during Nazi occupation, sharing her thoughts, loneliness, fears and challenges. The centerpiece of the exhibit is a diary found in the rubble of the Auschwitz-Birkenau camp when it was liberated 75 years ago at the end of WWII. Local school groups have started visiting the exhibit through virtual field trips, with a new program that includes a follow-up Q&A with JMM education director, Ellie Gettinger.
A second exhibit was recently added to the Museum's offerings as an online-only experience. Fired Up: The Pottery of Abe Cohn explores the work of the man who many consider to be the father of east coast Wisconsin ceramics. Collaborating with local musician and clay enthusiast Steve Cohen along with Abe's children, and featuring pieces from their private collections, JMM curator Molly Dubin explores the work, life and legacy of potter, artist and educator, Abe Cohn. The beloved instructor inspired students of all ages, leaving indelible marks on Milwaukee and Door County.
In addition to online exhibits, JMM is virtually exploring topics and revisiting objects from the collection in new and unique ways. The team is offering Museum Moments every Tuesday, Thursday and Friday at 2:00 p.m. via FacebookLive. The programming is an ongoing storytelling effort following a weekly theme that builds over time. Upcoming topics include the Museum's 12th anniversary, visual arts, Jewish food and social action.
"Just because the objects in our collection aren't with us, doesn't mean we can't share them and continue to explore new ideas," said Sherman-Cisler. "Our Museum Moments have been an engaging way to bring our collection to life as we invite the community to connect with us through social media."
JMM has also connected with experts across the country and in Milwaukee to share their personal narratives and insights. The Conversation Starters program features personalities including artist David Harper, caterer Amy Ferrante-Gollwitzer and gun violence expert Anneliese Dickman. The Museum has a wealth of over 550 oral histories as part of its permanent collection. As part of the initiative, these stories are being digitized and made available online via the JMM website.
"Having an authentic voice has never been more important," said Sherman-Cisler. "Hearing personal, firsthand stories from a variety of viewpoints is really resonating with people during this time."
The
Milwaukee Independent
began reporting on what was then referred to as the mysterious "Wuhan Virus" in January 2020. Other local media did not picked-up on the story until many weeks later. Our early features focused on the economic impact, social issues, and health concerns long before other Milwaukee news organizations even mentioned the coronavirus. Over the following year, we have published hundreds of articles about the pandemic and how it has affected the lives of Milwaukee residents. This extensive body of work can be found on our
COVID-19 Special Report
page, a chronological index of links by month. Our editorial voice remains dedicated to informing the public about this health crisis for as long as it persists.
For medical resources, please visit the
CDC's COVID-19 page
or the
Wisconsin Department of Health Services
. All editorial content published by
Milwaukee Independent
can be found at
mkeind.com/COVID19
. With a mission of transformative journalism, our staff is free from commercial bias and are not influenced by corporate interests, political affiliations, or a public preferences that rewards clicks with revenue. As an influential publication that provides Milwaukee with quality journalism, our award-winning photojournalism and features have helped to achieve a range of positive social impact that enriches our community. Please join our effort by entrusting us with your contribution. Your Support Matters -
Donate Now