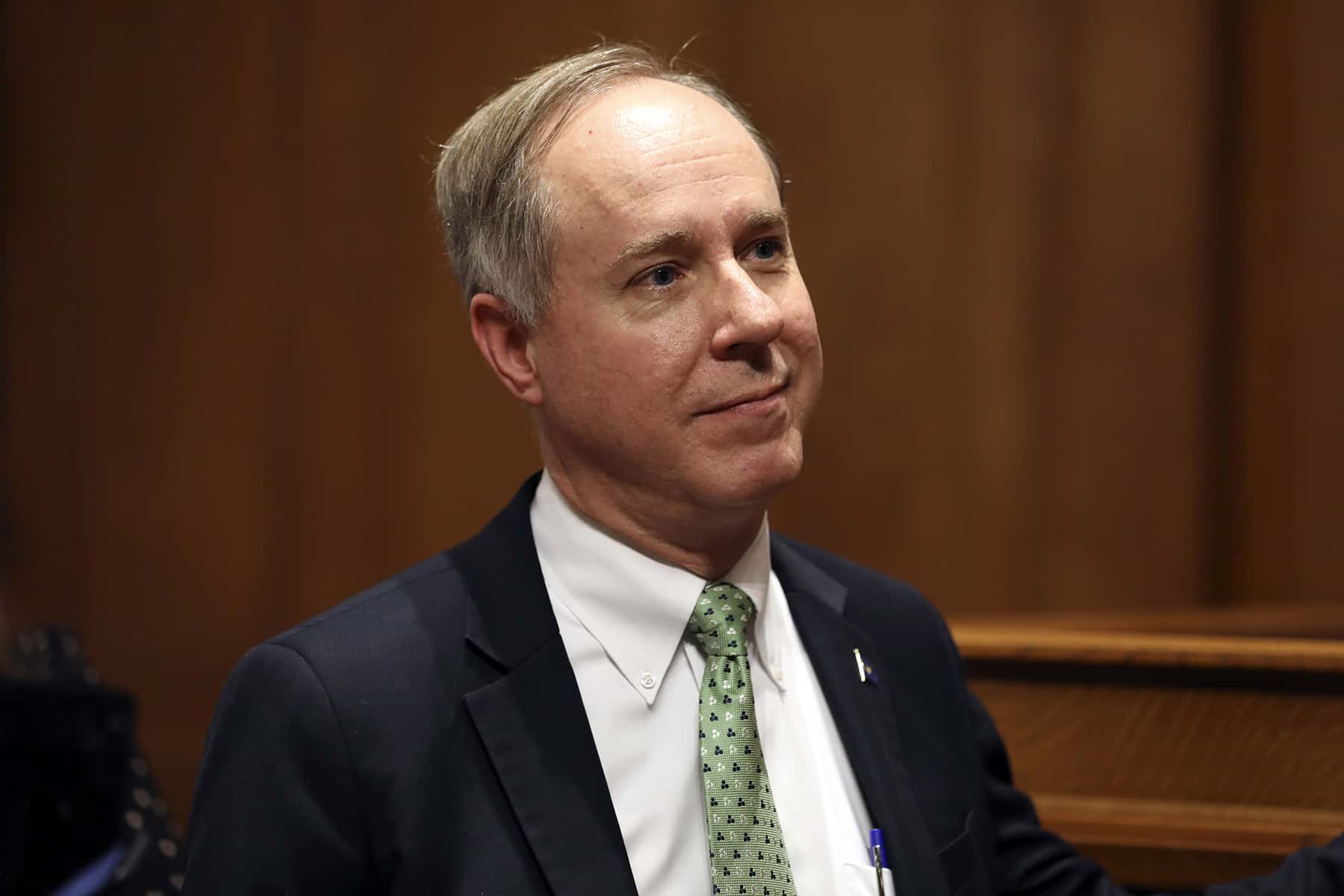 Wisconsin Assembly Republicans recently released a proposal that is theoretically a plan to fight COVID-19, but in reality is a thinly-veiled attempt to strip power from schools, local officials, and the Governor, and transfer that power to legislative leaders.
The Wisconsin legislature last passed a bill in April, almost eight months ago, and they have not even met since the spring. In fact, Wisconsin's legislature has been the least-active full-time legislature in the country since the pandemic began, according to a national study. Typically the Wisconsin legislature doesn't meet this time of year, but this year has been anything but typical.
Instead of meeting to pass policies that would slow the spread of COVID-19 and address the economic damage inflicted by the pandemic, legislative leaders have sued to block Governor Evers from implementing basic public health measures — and now have released a proposal that takes decision-making capability out of the hands of local elected officials and centralizes it in the hands of a few legislators.
The proposed power-grab would make it more difficult for local voters to identify the best way for their public schools to keep students safe. Here are some ways the GOP proposal would limit school districts' ability to respond to the pandemic:
The proposal would require public schools to provide in-person instruction, unless a super-majority of the school board approves online instruction. Even then, the approval would only be good for two weeks, at which point at least two-thirds of board members would have to re-approve online instruction. For districts that want to provide virtual instruction through the end of the school year, the school board would have to meet and vote about a dozen times to provide online instruction.
If districts provide virtual instruction, teachers providing the instruction must do so from an actual school building, even though changing the teacher's location may not provide any meaningful difference in quality of instruction. A doctor's note would temporarily excuse teachers with health issues, but even that exception would expire after a vaccine becomes widely available.
School districts that provide virtual instruction would have their budgets cut, and would be required to send parents a set amount for every student that gets virtual instruction. It appears that some of the biggest school districts in Wisconsin, including Milwaukee, Madison, and Green Bay, have already triggered this potential budget cut. Those three districts alone would take a $44 million combined hit to their budgets, under this proposal.
This budget cut would target Wisconsin's cities and also students of color, who are concentrated in Wisconsin's largest districts. The Milwaukee, Madison, and Green Bay districts together serve 58% of the Black students in Wisconsin, compared to 5% of the White students. Budget cuts aimed at urban districts that switched to online instruction to keep kids safe would make it harder for these districts to provide students the excellent education that every child in Wisconsin deserves. Anecdotal evidence indicates that rural schools, which have a higher percentage of White students, were less likely to switch to on-line instruction, and would be less likely to be punished by retroactive budget cuts.
The proposal also limits the ability of local officials and others to address the pandemic. Here are some ways that the proposal ties the hands of elected officials and others closest to voters:
The proposal would prohibit local health orders that tailor capacity restrictions for higher-risk types of businesses. Instead, any local capacity restrictions would have to apply to all types of businesses regardless of their risk profile.
Local health officers would only be able to set capacity restrictions for two weeks. After that it would take an act of the County Board to set capacity limits, and even those limits would require renewal every two weeks.
Local health officials would not be able to prohibit public gatherings in churches. Interestingly, the proposal seems to exempt both religious and non-religious gatherings from restrictions so long as they are conducted in a church. The proposal does not seem to include a similar exemption for other religious buildings like synagogues or mosques.
Employers would not be able to require that employees get a COVID-19 vaccine, the way that employers can require their employees get a flu shot or other vaccination. For example, a nursing home seeking to get all employees a COVID-19 vaccine would not be able to set that as a condition of employment, although the nursing home would be able to require that all employees get a flu shot.
Finally, the proposal would restrict the Governor's ability to respond to the pandemic. Here are some ways the proposal would do that:
The proposal would not let the Governor spend federal money aimed at mitigating the pandemic unless the legislature's budget committee also approved, slowing the ability of the Governor to use resources provided to the state. This provision demanding more control over federal money is especially audacious on the part of the legislature considering that in the spring the legislature moved so slowly to accept federal money that Wisconsin missed out on getting $25 million in federal money to pay for unemployment benefits. The legislature would be able to in essence hold federal money hostage to put pressure on the Governor in other areas.
The proposal would require that the legislature's budget committee sign off on the Governor's plan to distribute the vaccine. This would allow the legislature to hold up vaccine implementation unless the plan included concessions to anti-vax sentiments.
There are a few small positive measures included in this proposal. For example, the proposal extends an earlier measure that allows people to get early refills on their prescription drugs during the pandemic. It also continues an earlier provision that limits the ability of health insurance plans to charge out-of-network fees for COVID-19 treatment.
This proposal would be effective at taking power away from schools, local officials, and the Governor, but would not do much to address the pandemic. In fact, this proposal could actually make the pandemic worse, by limiting the ability of officials and organizations to keep children, families, and workers safe.
If the Assembly leadership wants to take constructive action to mitigate the pandemic that has killed nearly 4,000 Wisconsin residents, they should stop trying to exploit a crisis to consolidate power, and instead make changes that would streamline the application process for unemployment benefits, allow local governments flexibility to address the pandemic, and take federal money to expand BadgerCare.
The
Milwaukee Independent
began reporting on what was then referred to as the mysterious "Wuhan Virus" in January 2020. Other local media did not picked-up on the story until many weeks later. Our early features focused on the economic impact, social issues, and health concerns long before other Milwaukee news organizations even mentioned the coronavirus. Over the following year, we have published hundreds of articles about the pandemic and how it has affected the lives of Milwaukee residents. This extensive body of work can be found on our
COVID-19 Special Report
page, a chronological index of links by month. Our editorial voice remains dedicated to informing the public about this health crisis for as long as it persists.
For medical resources, please visit the
CDC's COVID-19 page
or the
Wisconsin Department of Health Services
. All editorial content published by
Milwaukee Independent
can be found at
mkeind.com/COVID19
. With a mission of transformative journalism, our staff is free from commercial bias and are not influenced by corporate interests, political affiliations, or a public preferences that rewards clicks with revenue. As an influential publication that provides Milwaukee with quality journalism, our award-winning photojournalism and features have helped to achieve a range of positive social impact that enriches our community. Please join our effort by entrusting us with your contribution. Your Support Matters -
Donate Now