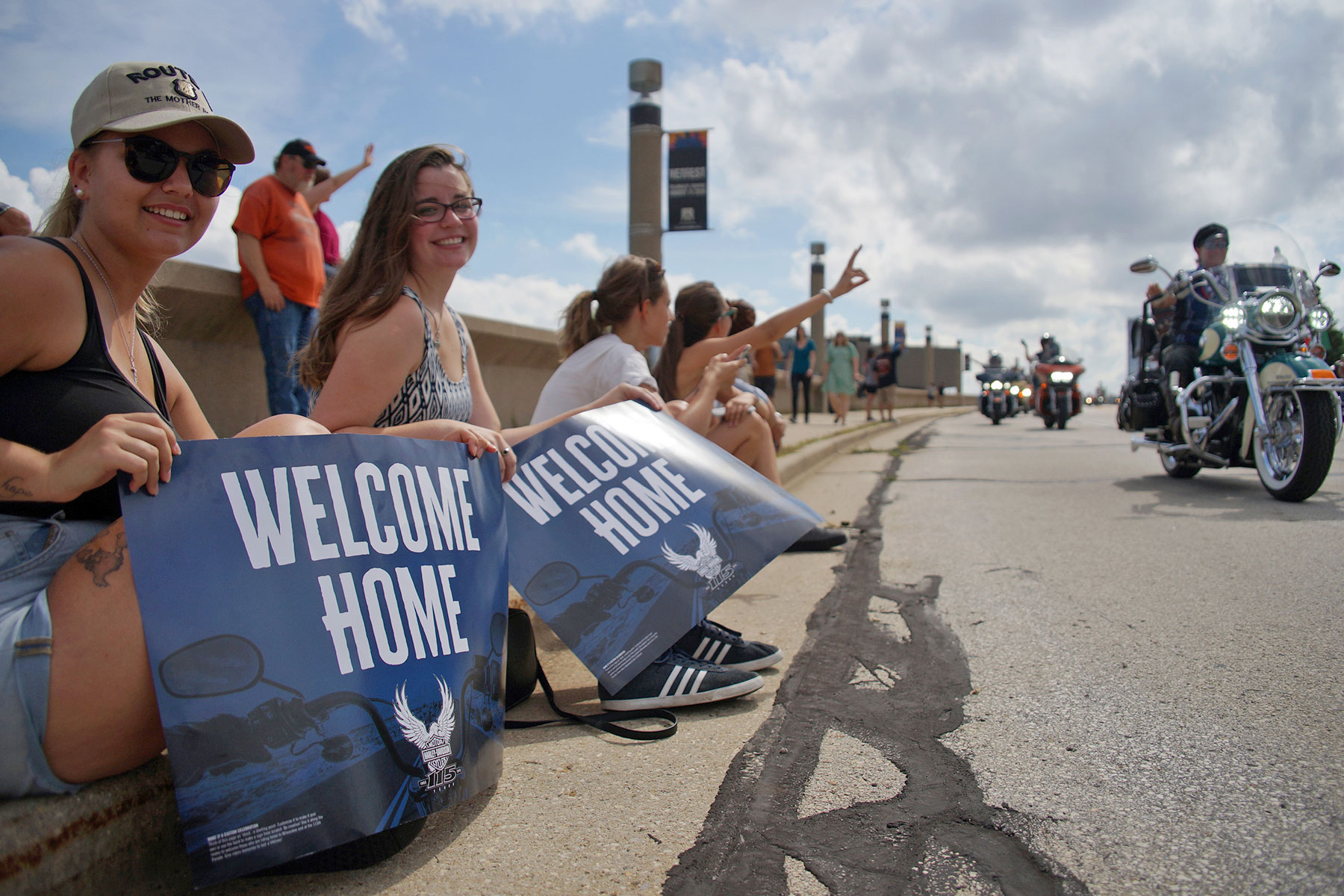 Tens of Thousands of Harley-Davidson motorcycles thundered down Wisconsin Avenue on September 2, cheered along by gauntlets of energized spectators, in a nearly 4 mile parade that celebrated 115 years of the company's mechanized horsepower.
The parade kicked off from 45th Street and traveled through the heart of downtown to Veterans Park along Milwaukee's Lakeshore. The event marked the end of the five day celebration that honored Harley-Davidson's 115th anniversary.
An estimated 6,500 riders from around the world participated in the procession, waving their hometown flags. The colorful displays showed the international impact that Harley-Davidson continues to enjoy. The parade also showcased the united independence of Harley riders that connected Milwaukee to the global population.
The route was planned to conclude at the HOG 35th Moto-Carnival, but previous rainfall forced organizers to cancel all events for the final day along Lake Michigan. These images share the sights and energy from the history event.