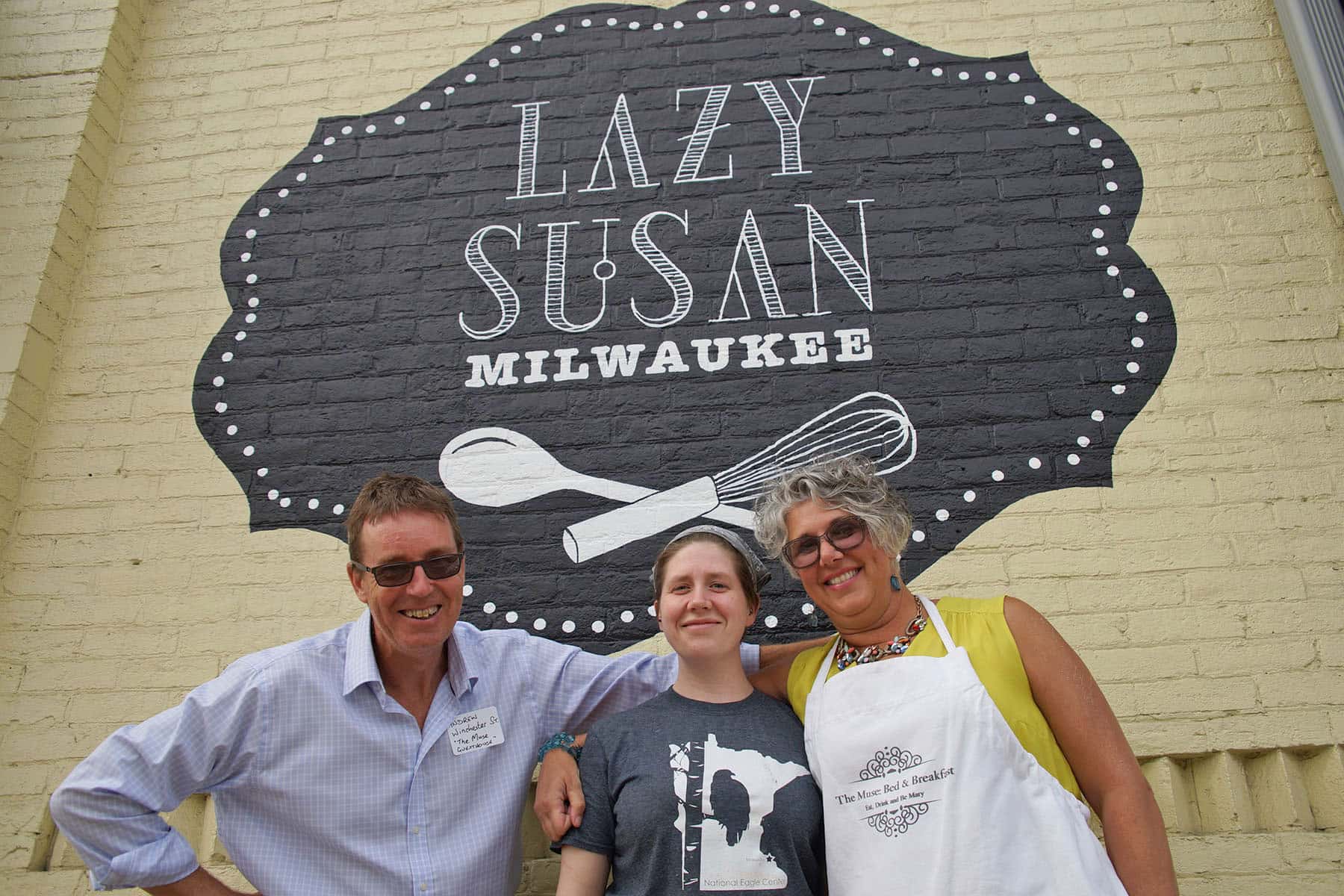 Bay View Residents gathered together on April 9 to share soup, conversations with new people, and support their neighbors by funding an idea for a District 14 community project.
Participants at Southside Soup offered a $10 donation per person for the dinner, and after the meal each was given a ballot to vote on one of four presentations.
Co-sponsored by the Bay View Neighborhood Association and the Muse Gallery Guesthouse, the ideas pitched ranged from environmental protection to social justice and youth education. Each presenter had four minutes to explain an idea, and why it would benefit Bay View. At the end of the night, the person with the most votes won the money raised from the soup dinner attendance.
The winning pitch was, "Smallwares for the Bay View Community Center's Demo Kitchen" by A.J. Dixon. The three other projects presented for consideration were "Housing March Stories" by Megan McGee, "Arts and Science Literacy Camp" by Jane Borden, and "South Shore Earth Day" by Russell L. Cuhel.
These images capture the community building efforts behind the Southside Soup event, the creative ideas pitched to neighbors, and the first steps at building support for efforts that improve the lives of everyone in the area.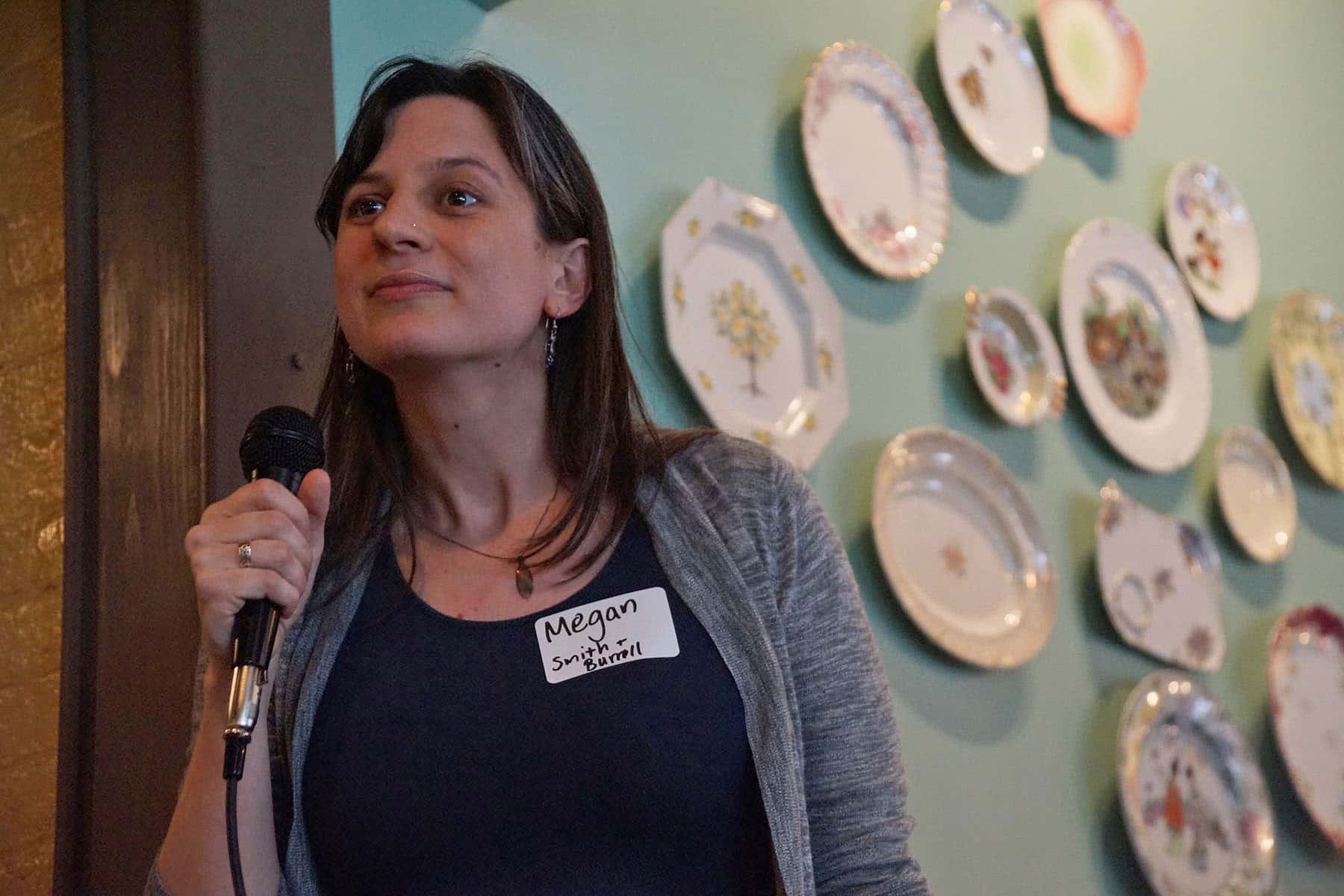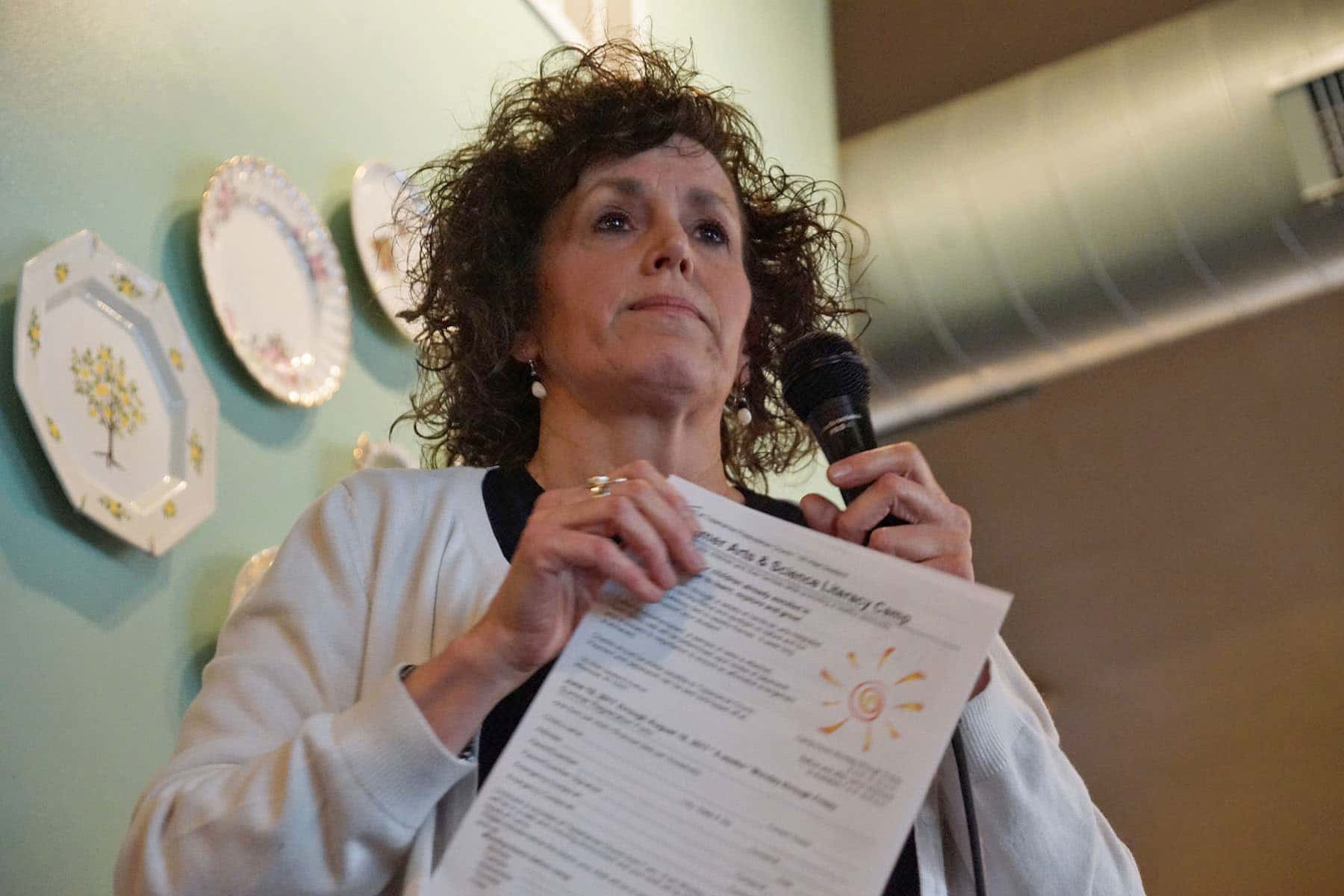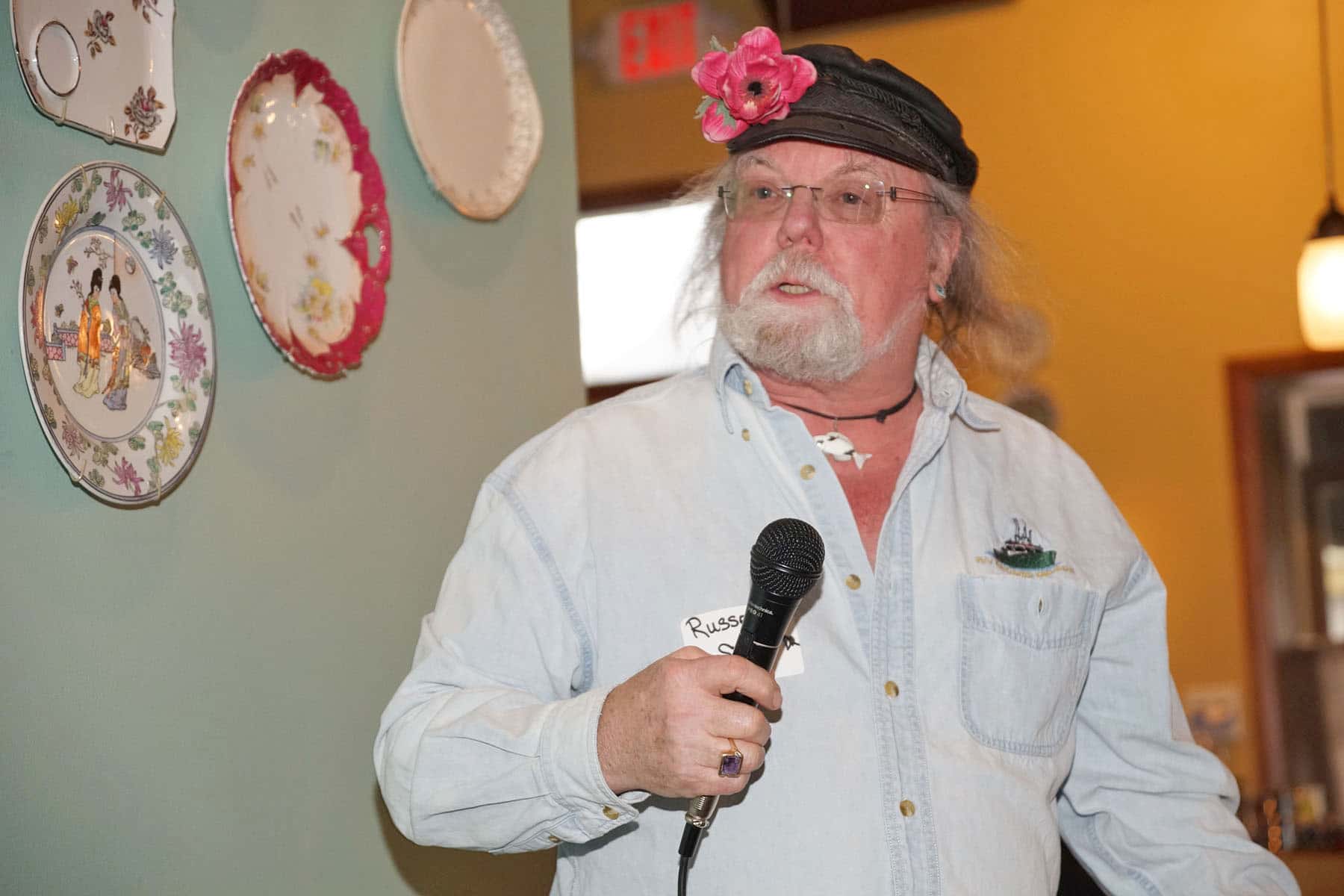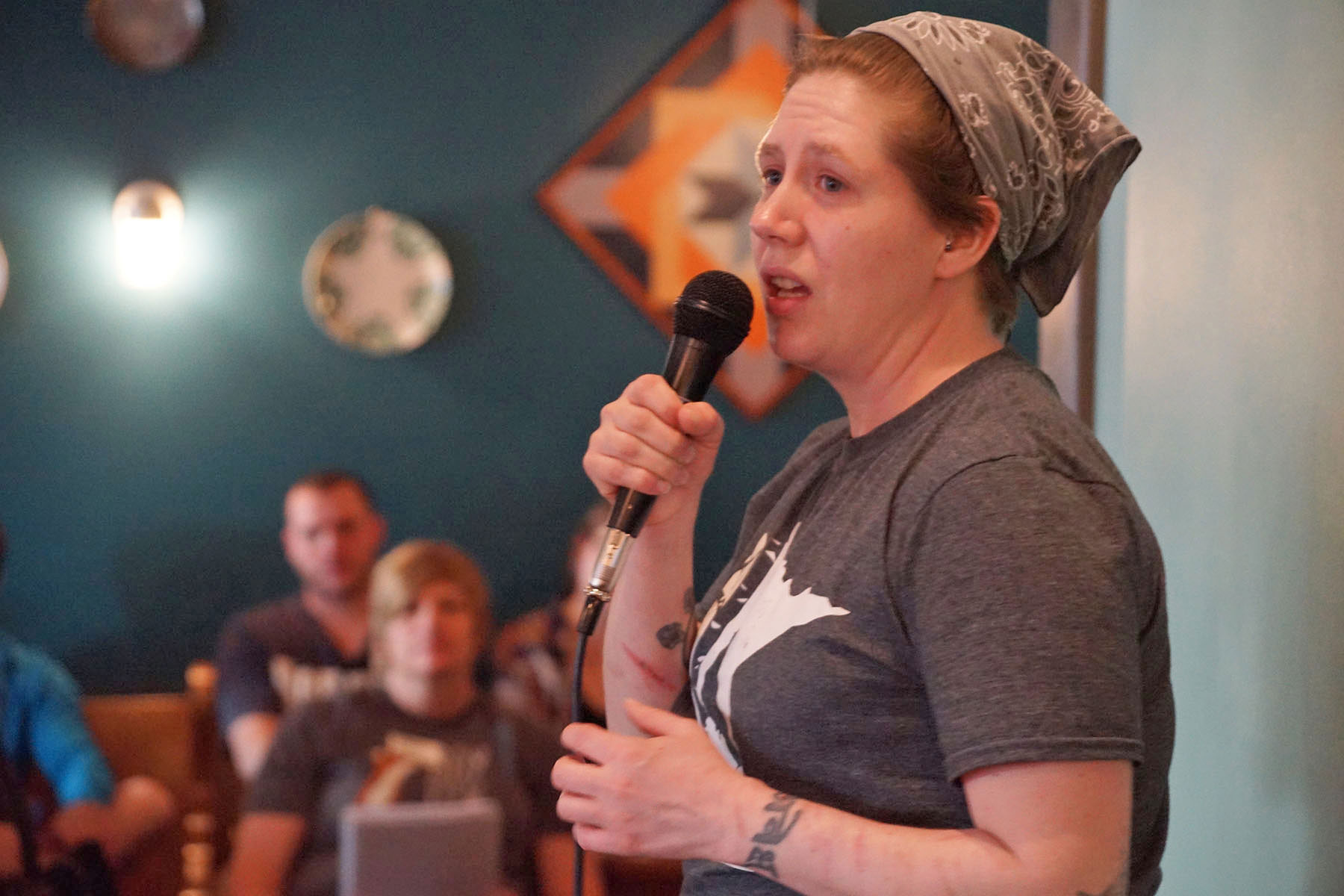 Read the article and view the photo essay that were produced as companion features for this news report.