Photo Essay: Immigration family installed in a ton of bronze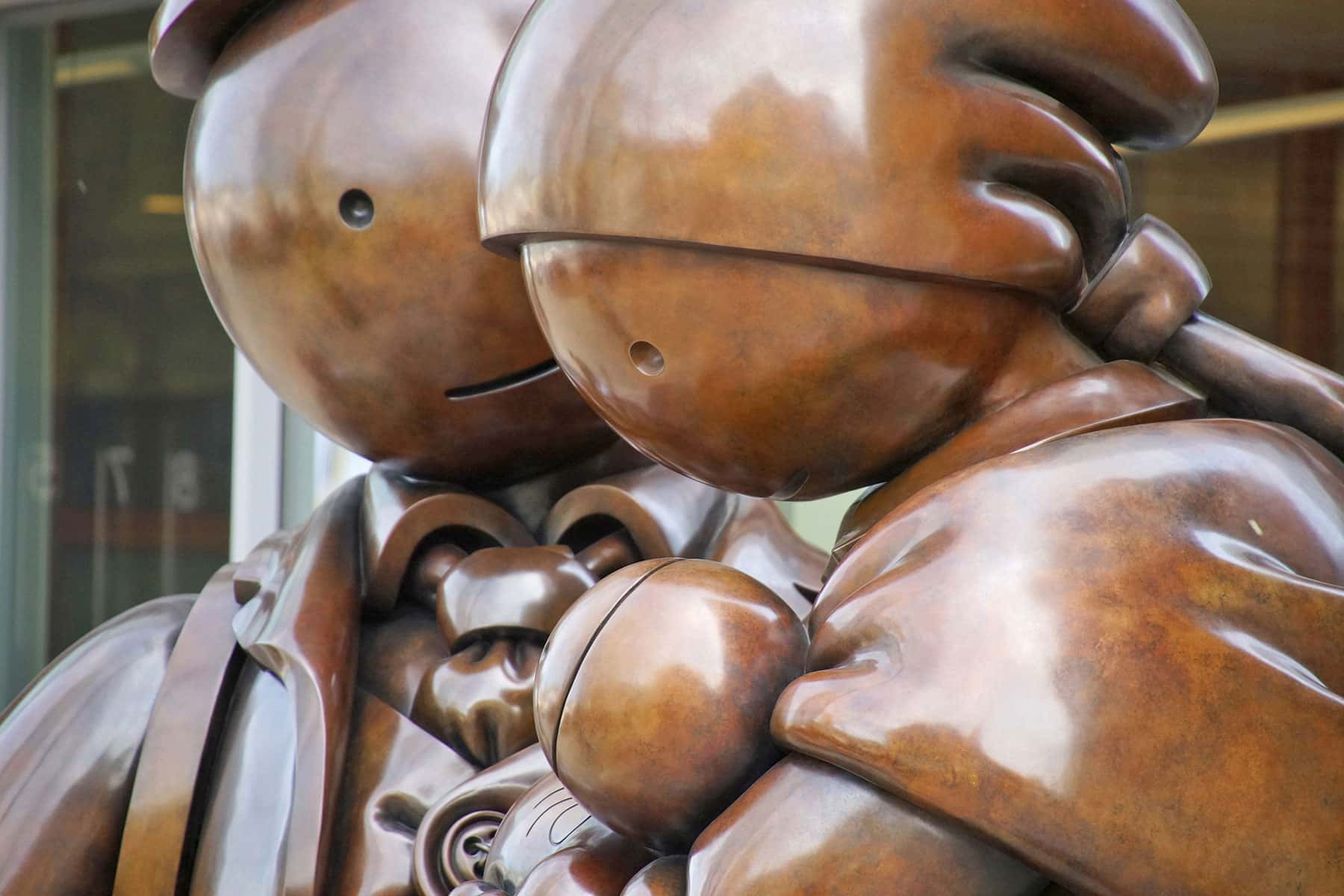 The outdoor urban sculpture experience along Wisconsin Avenue, Sculpture Milwaukee, began installations of artwork on May 15.
Fulfilling the creative vision of Steve Marcus, chairman of the board of The Marcus Corporation, the five month public art exhibition will feature 22 sculptures along downtown Milwaukee's Main Street. Internationally renowned artists such as Santiago Calatrava, Tony Cragg, Alison Saar, Joel Shapiro and Jessica Stockholder, as well as three Milwaukee-based artists will have their pieces positioned along Wisconsin Avenue from 6th Street to O'Donnell Park.
One of the first to be installed was "Immigrant Family" by Tom Otterness at 875 E. Wisconsin Avenue. The massive sculpture, a ten-foot high, ten-foot long, and nine-foot wide bronze, depicts a newly arrived family. The mother and father gaze attentively at their baby, who in turn looks outward to the world. This work encapsulates the immigrant experience, one to which many Americans can personally relate. Otterness' sculpture is recognized for humorous and often satiric depictions of American society, especially those facets that many find uncomfortable to discuss like class, money, religion, and sexual relations.
This photo essay captures the installation process with Steve Marcus in attendance, showing the labor, equipment, and logistical challenges to setup such a large sculpture.