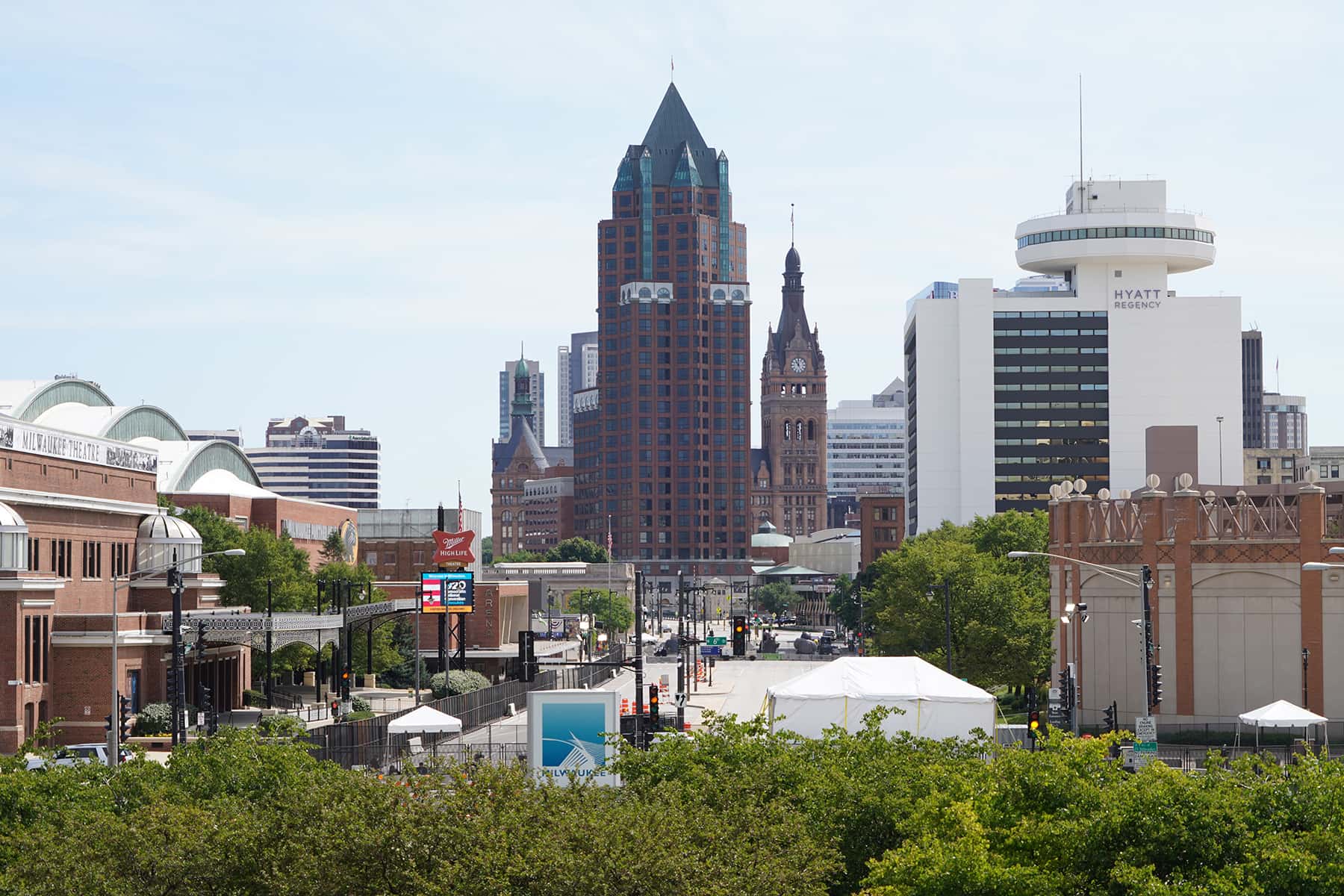 It is easy to let go of hope in an America so full of hate. But the limited gathering of local Democratic voices still spoke with messages for the better angels of our nature.
The virtual 2020 Democratic National Convention was compared to a telethon. It was an ironically apt description, since such broadcasts are held to raise funds for disasters and diseases.
The fact that the criminally mismanaged pandemic has left almost 200,000 Americans dead and forced the DNC to be held remotely represents the kind of emergency that telethons are needed for. In this case, to save the soul of our nation.
This collection of images were taken over the first three days of the convention, August 17, 18, and 19. They document the quiet and uneventful exterior of the alternative convention center, after the location was moved from the Fiserv Forum to the Wisconsin Center.
Not much bustle of humanity, even in the form of protests, could be seen. It also appeared that there were more law enforcement officers outside than convention staff inside.