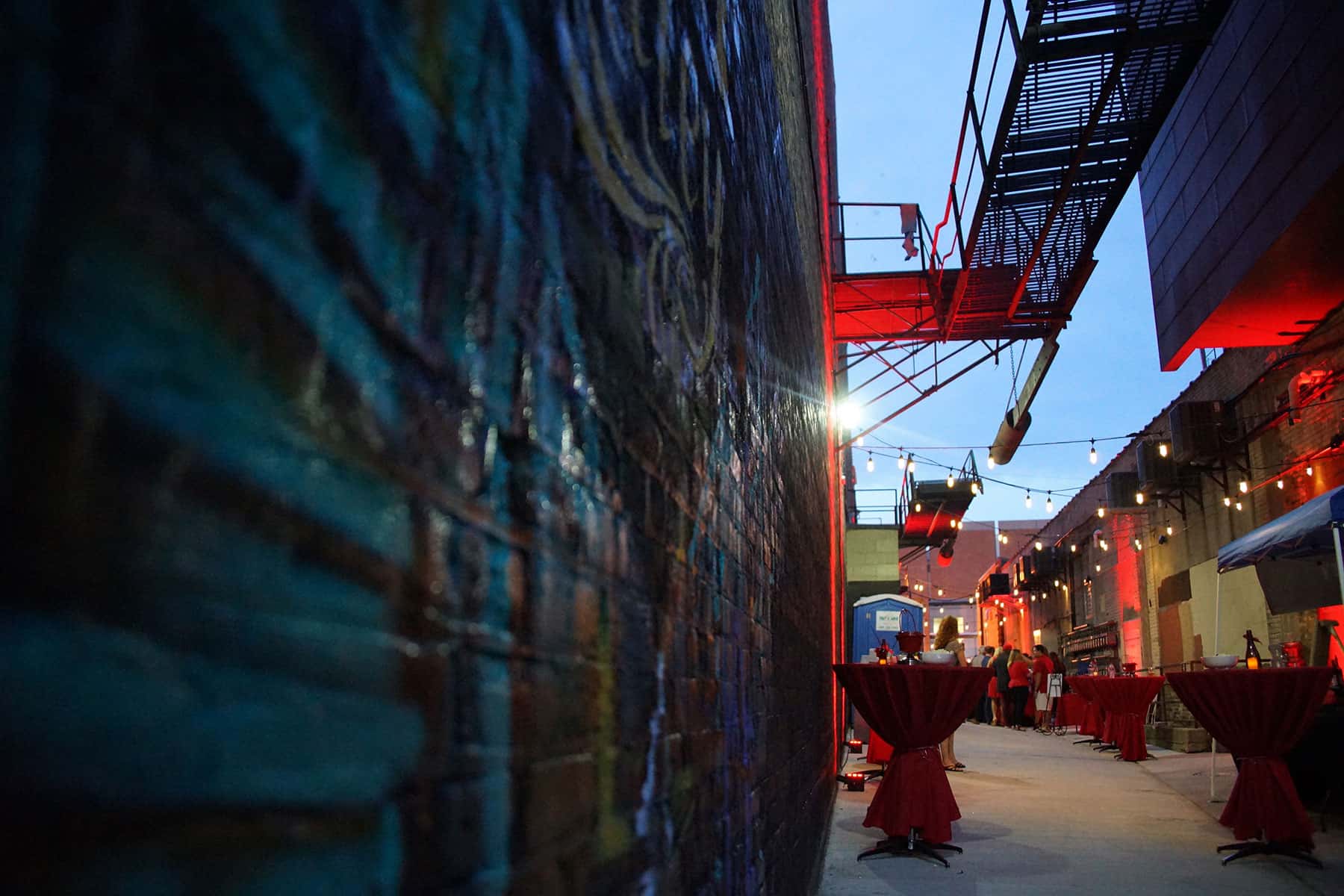 Echelon MKE hosted their second Dinner in the Alley event, to benefit the Salvation Army in the Black Cat Alley next to Farwell Avenue on August 26.
Attendees wore red in honor of the fundraising cause, and the event offered drinks, a dinner catered by Simple Cafe, live music, and after party snacks by Red Light Ramen.
Sponsored by Thrivent Financial, the event is a continuation of an awareness campaign for the Salvation Army that is focused at engaging Milwaukee's younger generations. More than $6000 was raised during the evening to benefit the Salvation Army, its homeless shelter, and community programs.
Echelon MKE is a local chapter of the National Young Adult Auxiliary of the Salvation Army that works to get younger generations involved in the organization.
In hosting Dinner in the Alley at Black Cat Alley, the group stayed away from the traditional style of a gala fundraiser in favor of an unusual alley location and theme, which is more appealing to Milwaukee's young professionals.
Read the article and view the photo essay that were produced as companion features for this news report.