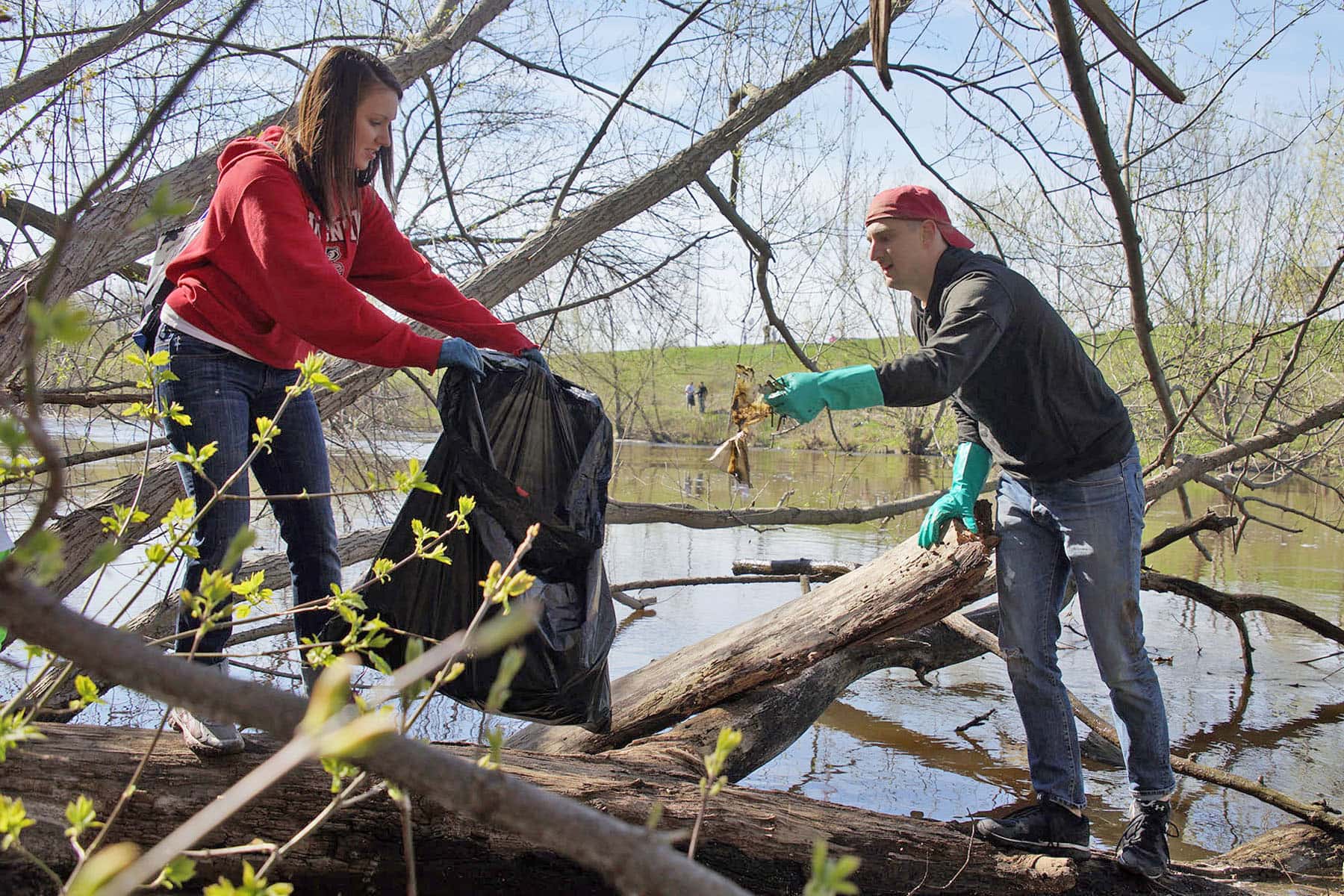 Volunteers scooped up tons of trash from miles of area rivers on April 22, as part of Milwaukee Riverkeeper's 22nd Annual Spring River Cleanup.
The Milwaukee, Menomonee, and Kinnickinnic Rivers have been the economic and social arteries of city, and their intersection was why the first settlements were founded here. Thousands of volunteers joined together across the Milwaukee River Basin to pick up trash, get outdoors, and help the Milwaukee Riverkeeper achieve cleaner waterways to preserve our natural resources.
Hosted at more than 50 locations, the event coincided with Earth Day, an environmental awareness celebration created by Senator Gaylord Nelson of Wisconsin in 1970. Efforts were expected to fill more than 7,000 bags with garbage, and remove 35 tons of trash and debris from surrounding streams and rivers.
Each year the Milwaukee Riverkeeper has seen increased interest from individuals and organizations wanting to volunteer and make healthier communities in Milwaukee. The Annual Spring River Cleanup has become one of the largest volunteer events in Wisconsin. It also raises awareness about the value of Milwaukee's water resources, and how it improves the quality of life for residents.
Following the cleanup activities, participants continued with the Earth Day celebration at Estabrook Park, where Rock the Green was held this year. The zero-waste concert featured performances by Trapper Schoepp, with local and sustainable food vendors and eco-education exhibitors.
These images were taken along the edge of a swollen Milwaukee River at Estabrook Park, where hundreds of volunteers trudged through muck and mud to extract styrofoam, plastic, and all sorts of discarded items that threatened to clog the vital waterway.
View the full news package of Earth Day events and related tree hugging activities in support of our environment: