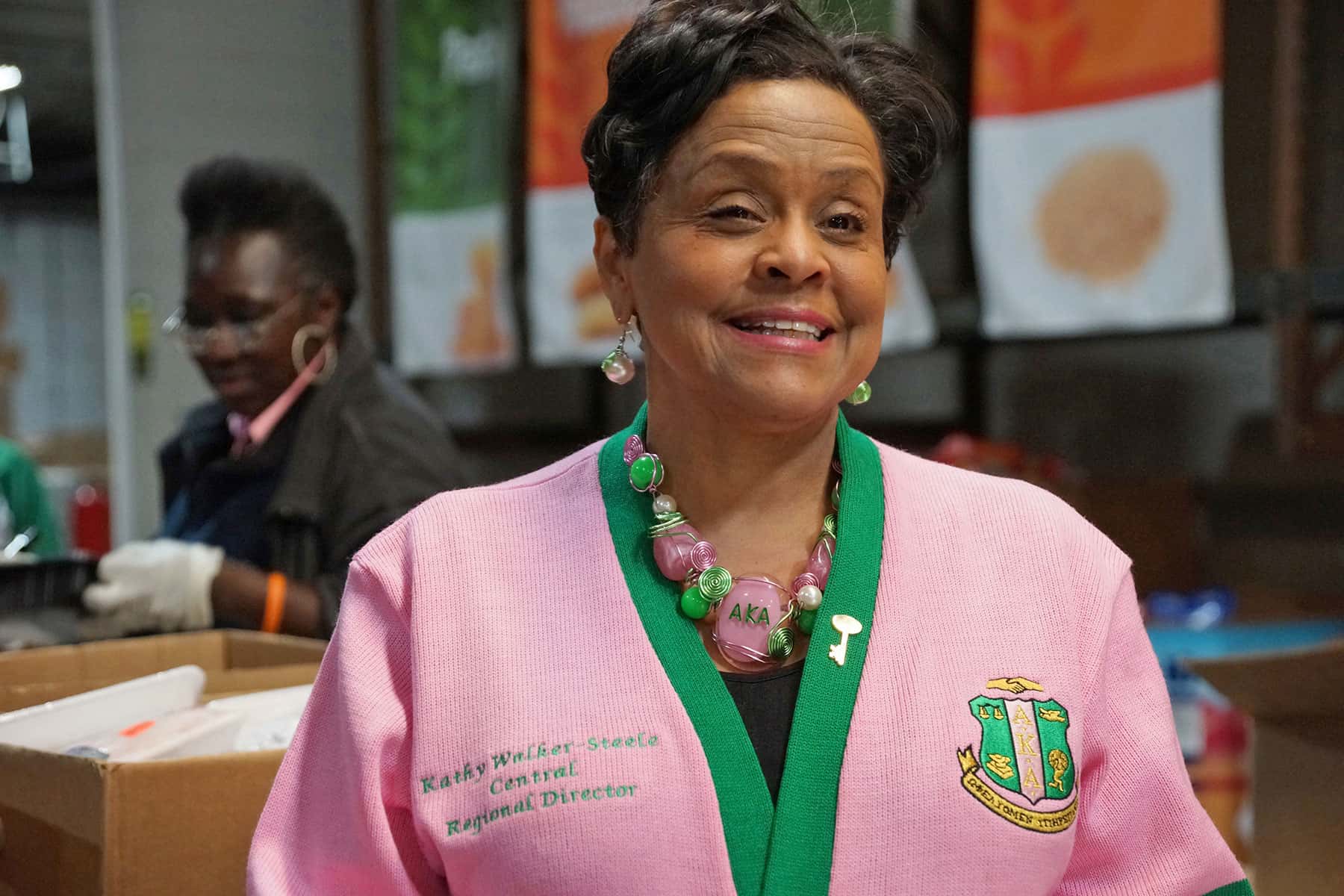 "Sorors of Alpha Kappa Alpha Sorority, Inc. worked today to help fight hunger as we continue to make a difference in our community each and everyday." – Michelle Crockett, Conference General Chairman
Members of the Alpha Kappa Alpha (AKA) Sorority spent April 6 in the warehouse of Feeding America Eastern Wisconsin, where they packed items for distribution to Milwaukee food pantries. Feeding America received the Community and Leadership award from the sorority for its work in helping to build strong families. The volunteer effort fulfilled a core principle of the lifelong AKA pledge to be of service to others, and it was a step to reduce area hunger.
"Volunteers are most surprised by how large our facility and footprint is and the amount of food we are able to intercept before becoming waste." said Rayna Andrews, Senior Director of Community Engagement and Partnerships at Feeding America Eastern Wisconsin. "I think by the time they tour our facility, learn about the environmental focus of the organization and work on their service project they become more rooted to the impact Feeding America is in the community and how they, as volunteers, are contributing to that impact."
These images present a combination of highlights from the community efforts made by the Alpha Kappa Alpha Sorority sisters, and their 2017 conference in Milwaukee.
Read the article and view the photo essay that were produced as companion features for this news report.