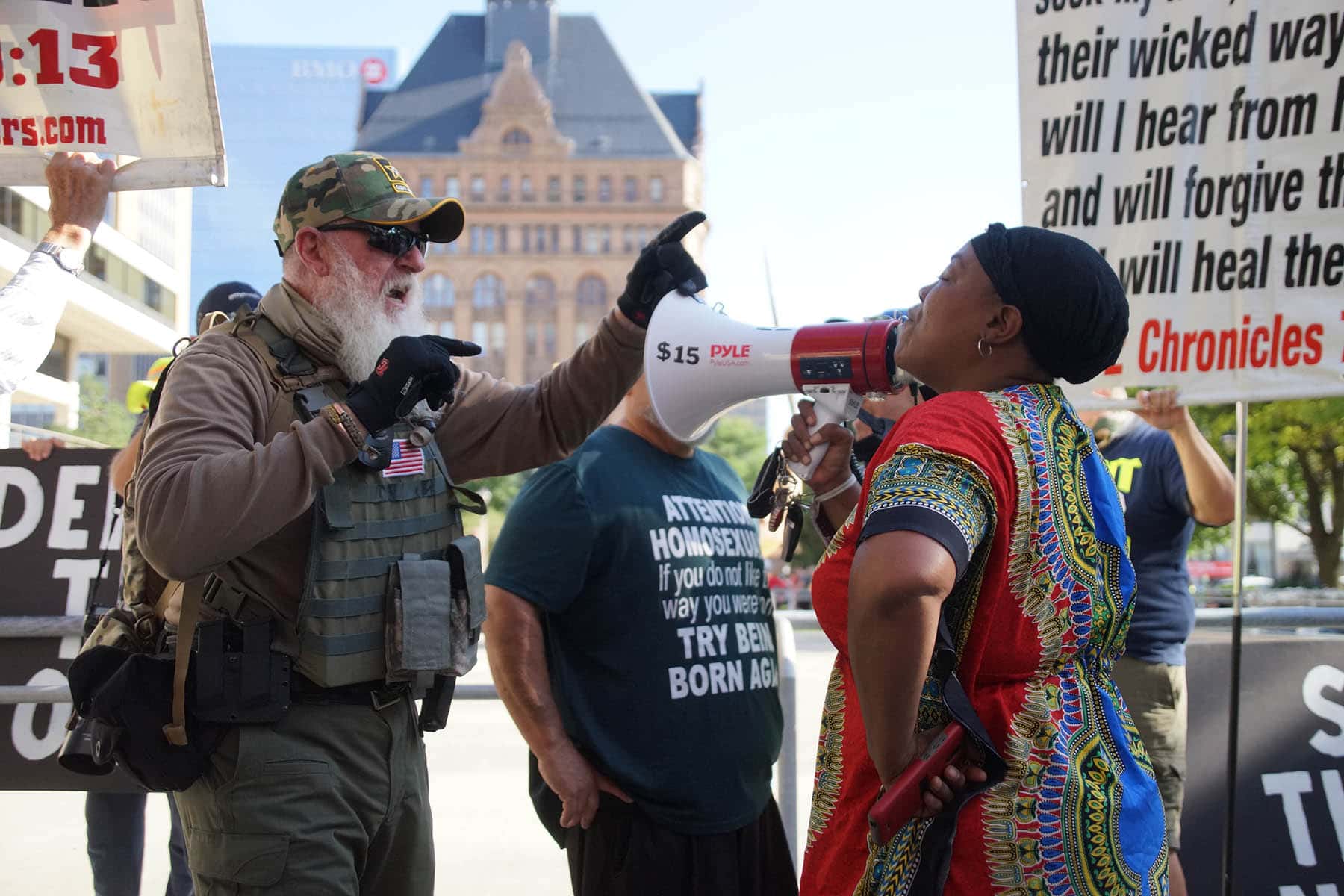 A crowd of hundreds gathered at Red Arrow Park – unofficially known as Dontre Hamilton Park – on August 20 as part of the "We Can't Breathe March on the DNC" rally. While speakers talked about social justice issues and how they wanted Democrats to improve the nation, a sideline altercation nearly accelerated into a physical incident.
The protest of the Democratic National Convention was designed to draw attention to the Black Lives Matters movement, which resurged in Milwaukee and across the country after the May 25 killing of George Floyd.
A volatile moment developed between protestors calling for the police to be defunded and anti-abortion Trump supporters, when it was reported that the "N" word was used during an argument. Milwaukee police were accused of failing to deescalate the matter when the situation became tense, and feelings were inflamed when it appeared that they took sides with the White protestors against Black demonstrators.
Complaints intensified when the horses of mounted police collided with Black demonstrators, who then surrounded the officers calling for them to back down and leave. Within minutes, dozens of law enforcement officers on bicycles arrived to clear the area in support of the mounted police.
The confrontation subsided when Vaun L. Mayes, activist and founder of Community Task Force MKE, implored the crowd to step back – with the assistance of other demonstrators. The police took the opportunity to withdraw, the crisis was averted, and the demonstrators returned to the rally a few yards away.
These headline links feature the daily news reports published by Milwaukee Independent about the George Floyd protests, the revival of the Black Lives Matter movement that followed, and their impact on the local community in for 8 months from May to December of 2020.