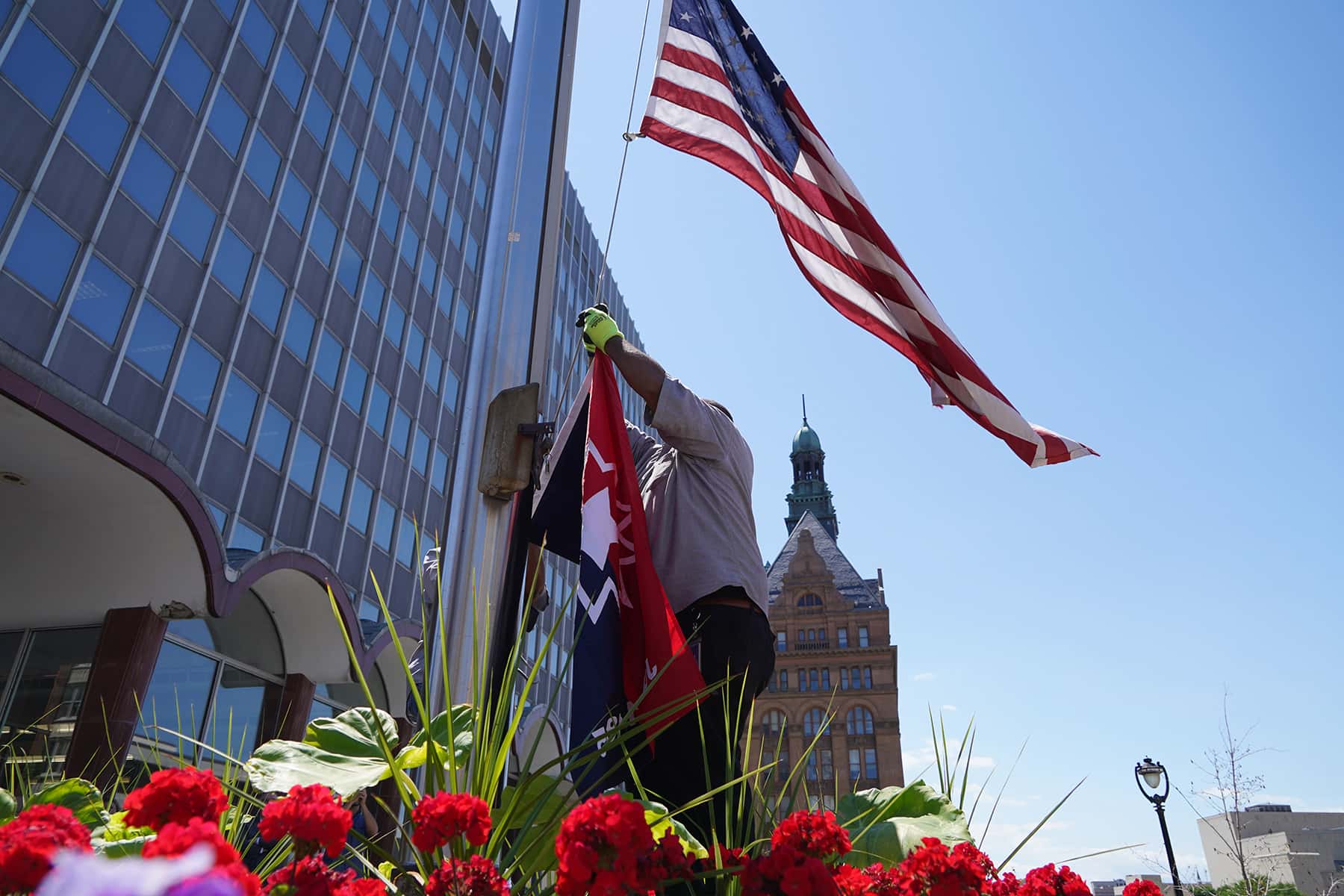 Milwaukee is home to one of the oldest known Juneteenth celebrations in the country, and this year marks the 50th annual Juneteenth Day festivities in the city.
As part of the celebration, Northcott Neighborhood House and the Juneteenth Planning Committee hosted the 50th Juneteenth Anniversary "History and Heritage Meets Legacy and Promise" reception on June 11.
"As we look at our golden 50th anniversary and working through a pandemic, we have so much to celebrate. We are thankful for those who have paved the way to make sure Juneteenth is still here in 2021," said Tony Kearney, Executive Director of Northcott Neighborhood House. "We honor 23 individuals who have been pioneers, trailblazers, and those who started Juneteenth with vision and courage. These members of our community have kept the historical significance of Juneteenth alive and made it a holiday. We remain thankful to those who have added and led new components of Juneteenth down through the years, and those who have made a difference with their commitment and dedication."
The honorees included living legends Adeline Hooker, Adriane Griffin, Ben Johnson, Clayborn Benson, June Perry Stevens, Lamarr Franklin, Latonya Lucas, Spencer Coggs, Tony Kearney Sr., Tyrone Dumas, Gwen Moore, David Crowley, Mac Weddle, Margaret Henningsen, Ruben Harpole, Milele Coggs, and Yvonne Kemp; and in Memoriam Isaac Coggs, Marcia Coggs, Harry Kemp, Jan Kemp, Joseph Winston, and Robert Johnson.
"It is an honor to be recognized at the annual Juneteenth reception, particularly on the 50th anniversary of our local celebrations," said Alderwoman Milele A. Coggs. "Juneteenth means so much to our nation, and our community here in Milwaukee, and I am proud to have played a role in helping keep this tradition going. I am looking forward to this year's celebration, and all those to come in the future."
As part of the 50th anniversary celebration, the Juneteenth flag was raised for the second year at Milwaukee's City Hall in observance of the June 19 holiday. During the lockdown in 2020 from the COVID-19 pandemic and the social unrest that followed the death of George Floyd, the Juneteenth flag offered a symbol of hope during a dark time for the local Black community.
This year it flies not only in celebration, but also as a reminder that the long struggle since the Emancipation Proclamation of 1863 is not over.
"As much as we celebrate Juneteenth, we also recognize that there are injustices that are still happening, that Black people are still experiencing," said Jamaal Smith with the city's Office of Violence Prevention. "So we use this flag as a means to say that although we've reached a plateau, we have a ways to go."
Alderwoman Chantia Lewis, who organized the City's new tradition, spoke at the June 15 flag raising ceremony outside the Frank P. Zeidler Municipal Building. She was supported by other local officials including Alderman Cavalier Johnson, Alderwoman Marina Dimitrijevic, and Alderman Nik Kovac of the Common Council, City Treasurer Spencer Coggs, and Milwaukee County Circuit Court Hannah Dugan.