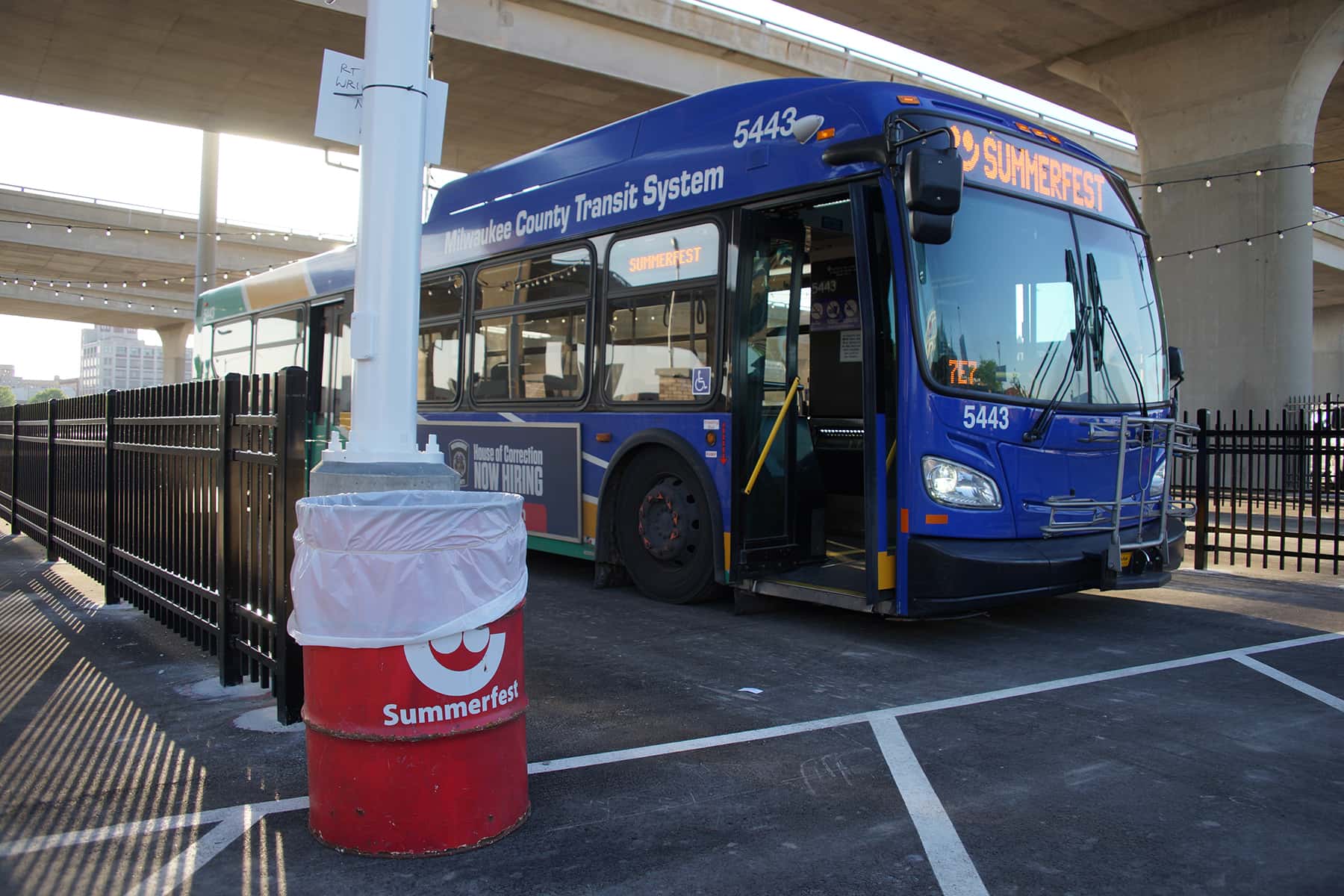 The Milwaukee County Transit System (MCTS) announced on June 14 that it will not be able to offer special summer service to Summerfest, the Wisconsin State Fair, or lakefront cultural festivals this year due to a shortage of bus drivers.
However, festivalgoers and event employees will still be able to ride MCTS's regular bus routes that operate to and from the event sites 365 days a year. Normally, in addition to its fixed network that consists of dozens of bus routes across Milwaukee County, MCTS would also run seasonal shuttles and 'Freeway Flyers' that transport passengers between Park and Ride lots and special events.
Unfortunately, this summer's activities come amidst a tight labor market in the aftermath of health restrictions from the year-long COVID-19 pandemic. Even though over half of the public has been vaccinated, many obstacles remain as people begin the process of re-entering the workforce.
The slow transition as hampered the transportation, governmental, tourism, restaurant, and service industries — as well as many other businesses. Worker shortages and other related factors have contributed to the cancelation of multiple events in Milwaukee County this summer, including the July 3 lakefront fireworks and the Milwaukee Air & Water Show.
"Tens of thousands of people rely on MCTS every day to get to work, school, medical appointments, grocery shopping, and other critical destinations. To ensure there are enough bus operators available to run these daily routes that so many people's livelihoods depend on, MCTS had to make the difficult decision to suspend its special service to summer events in 2021," said MCTS in a press statement.
MCTS has welcomed more than 125 new bus drivers in the last year but remains short 60 positions, inching towards its lowest count in five years. That was despite aggressive, ongoing efforts to recruit, hire, and train new employees.
Anyone heading to Henry Maier Festival Park for Summerfest or any other lakefront events can ride the MCTS GoldLine, GreenLine, Route 14, Route 15, Route 30, or Route 33 – all of which are within walking distance. Anyone heading to State Fair Park can ride Route 33, Route 56, or Route 67. Passengers can plan their bus ride by using the Trip Planning tool on RideMCTS.com or the Ride MCTS app.
MCTS reminded the public that anyone interested in a rewarding and family-sustaining career as a bus driver, which includes a sign-on bonus and generous benefits, can visit RideMCTS.com/Careers to apply.