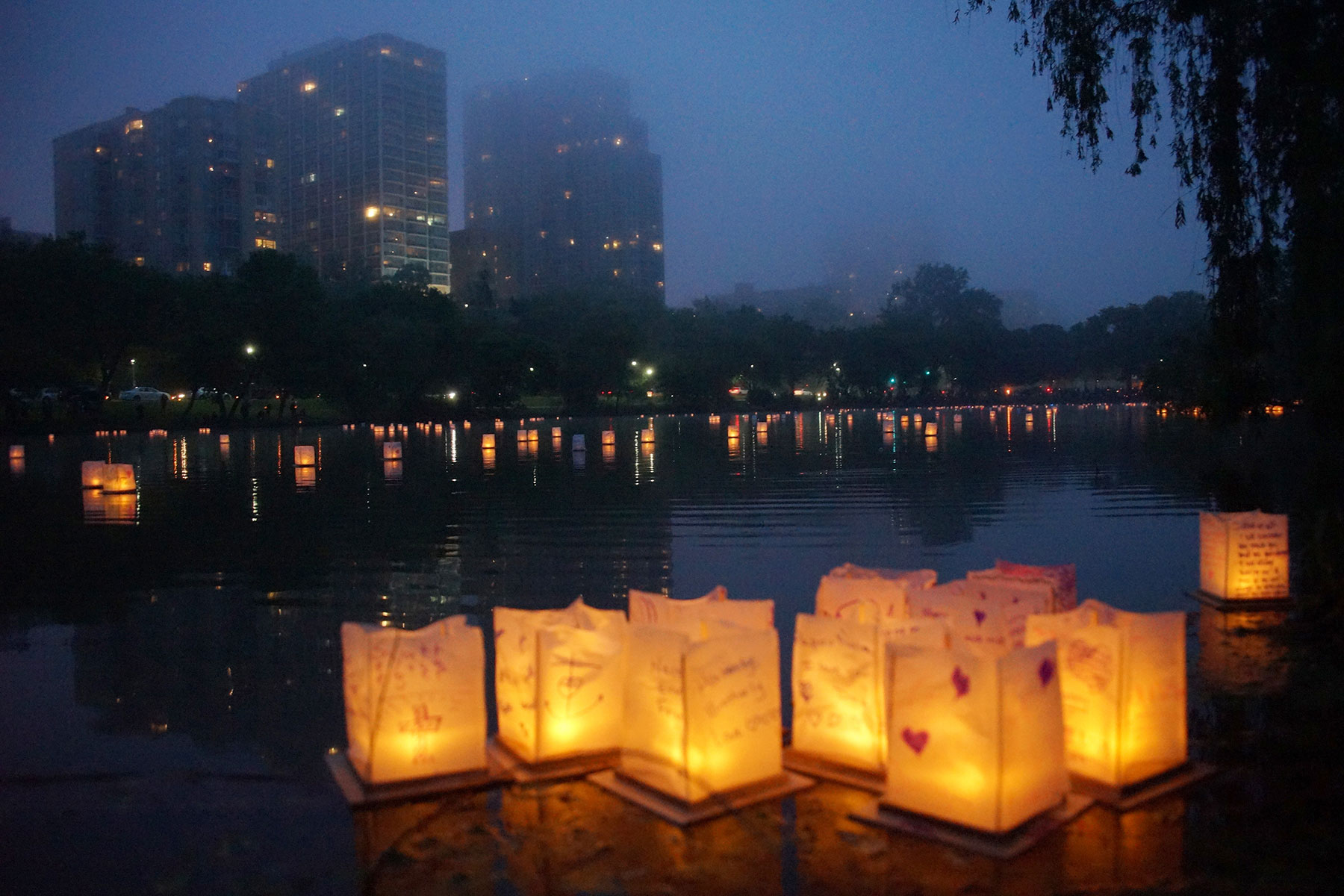 Thousands of visitors gathered along Milwaukee's lakefront for the inaugural Water Lantern festival on a damp evening with inclement weather to celebrate community, and cast their candlelit wishes upon the dark surface of the Veterans Park lagoon.
The One World Water Lantern festival presented the June 9 event in Milwaukee as a venue that would bring people together for a magical night of food, music, and an awe-inspiring experience around the release lanterns onto the water. Family attendance was diverse not only for ethnicity, but also numerous languages could be overheard including German, French, Russian, Spanish, Korean, and Japanese.
Japanese folklore believes that people come from water, so the lanterns represent human bodies returning to the source of creation. Tōrō Nagashi is a ceremony in which participants float paper lanterns down a river, and many Asian cultures have adopted and expanded similar traditions over the centuries.
For the Water Lantern Festival in Milwaukee, participants were encouraged to writing some of their hopes and dreams, or a letter to a loved one, and then send that message onto the water. In spite of the rain and an uncooperative current, the lagoon resembled a sea of stars for a short time.
Tickets for the event came with a floating lantern to launch on the water, a keychain LED flashlight, and wristband. All the lanterns were 100% biodegradable, and the ticket price covered the cost of collecting and removing the lanterns from the water following the event, as well as cleaning up trash from the lagoon.
Water Lantern Festival is a for-profit event that partners with local charities and non-profit organizations in the host city. Organizers hope to return to Milwaukee in 2019. These images share some of the conditions, sights, and enthusiasm from the event.