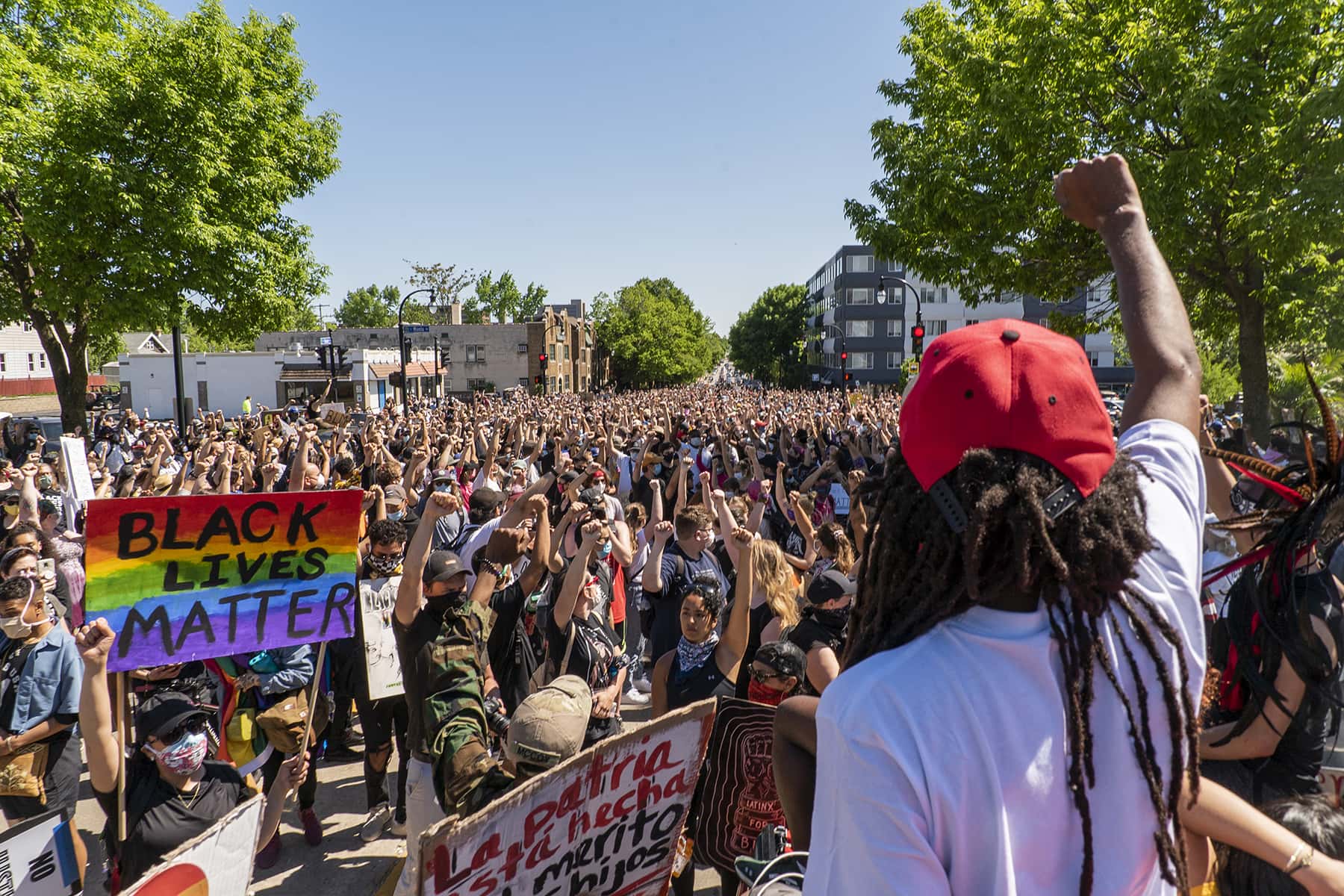 Nine grassroots demonstrations took place in Milwaukee on June 6 to raise awareness about social justice issues. They attracted the largest crowds across the city for the ninth consecutive day of peaceful protests that began on May 29, four days after George Floyd was killed by Minneapolis police on May 25.
Thousands of Milwaukee residents came together in solidarity to condemn police brutality towards people of color, and demand reforms to the national's structurally racist criminal justice system.
"Let's keep up the fight, the hard work, the blood, sweat, tears, and the vigor that everyone has given in these last weeks. Let's Keep fighting, Let's Keep marching until we are finally heard. March for George Floyd and all the injustices Black People face in America," wrote the organizers in a social media post before the event.
The Whitefish Bay march, with its route through the heavily affluent white district of the city, saw multicultural and multigenerational participation. The route began at the iconic Water Tower overlooking Lake Michigan and moved west. From the higher elevation of Kilbourn Reservoir Park, observers and photographers could see the marchers stretch out for close to a mile of the mile and a half distance along North Avenue.
"I just want you to know that I really appreciate everybody doing what they did, staying here in unity and marching. It really means a lot," said organizer Darius Smith to the enormous crowd. "And even when all this does end, I want everybody to just be very careful. Because for a lot of us black people, we will still be dealing with this trauma for a long time. This trauma does not end with the police officers being charged. A lot of things need to change, but this is a start."
This photo essay documents highlights from the Whitefish Bay march, led by Darius Smith along with support by activist Frank Nitty, as a historic parallel to the 1967 Open Housing Marches that Milwaukee experienced for 200 days in demand of the same basic right of equality that was sought a generation ago – and for many generations before that.
© Photo
Claudio Martinez and Joe Brusky
These headline links feature the daily news reports published by Milwaukee Independent about the George Floyd protests, the revival of the Black Lives Matter movement that followed, and their impact on the local community in for 8 months from May to December of 2020.