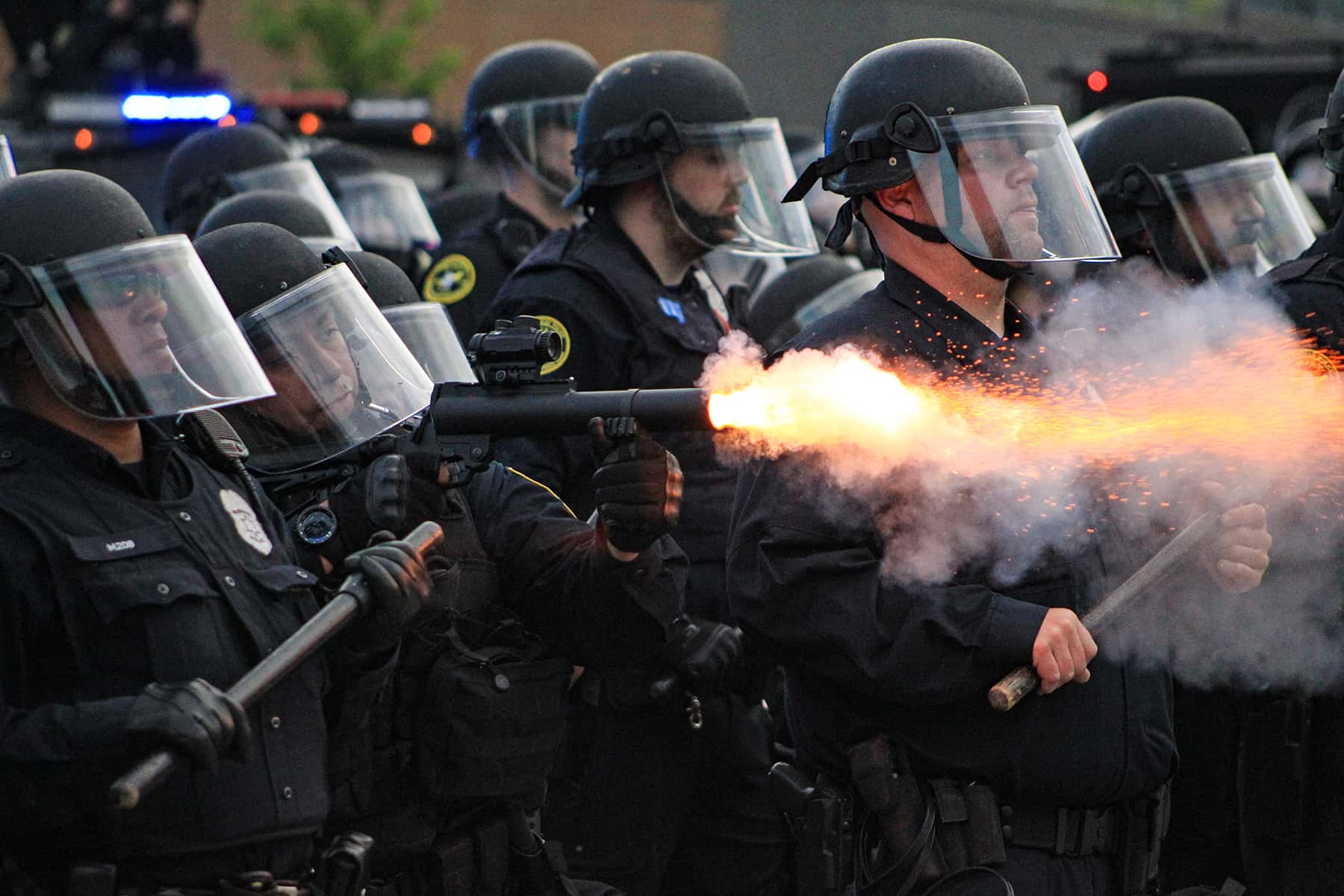 Within days of George Floyd's murder by law enforcement officers in Minneapolis, Milwaukee residents joined the nationwide movement to protest police brutality. Many pictures taken at that time were never published or shown to the public, and reviewing them now offers new insight into those turbulent moments.
Several demonstrations had already taken place by June 2, when thousands gathered in Humboldt Park to participate in the "Justice for George Floyd" protest. Over the next few hours they marched from the City's south side to the District 1 Administration building of the Milwaukee Police Department. By the early evening, many of the demonstrators had dispersed, with some going back to Bay View while others remained clustered downtown.
First hand accounts, including images taken by photographer Dan Barrett and unanimously recorded video posted to social media, documented the incident that took place on 6th Street and McKinley Avenue. It was there that Milwaukee police used tear gas and rubber bullets in an attempt to disperse the crowd of hundreds, in a violent and unprovoked attack on the peaceful protesters.
"I have always thought that being a photojournalist is different than just a simple click of the camera. I like to take photos that provoke emotion and take people who see my images to the scene of where they were taken. From the first day of covering the protests, I have been following events and looking for opportunities to capture those moments pictures." – Edwin Gonzalez
Milwaukee photojournalist Edwin Gonzalez took images from the early days of the George Floyd demonstrations, which reignited the Black Lives Matter movement. His stunning photos captured the emotion and humanity of area residents demanding equal justice, and how those efforts were met with the same police brutality that triggered the outrage to begin with.
González unexpectedly found himself working as a freelancer during the civil unrest of early June. Then for the next 40 days of protests, he followed people marching in the streets to take photos of their efforts. He recorded historic moments of Milwaukee's Black community demanding change, and fighting to gain the long overdue rights they had been promised. His images preserved those intimate conditions.
"One of my most memorable experiences covering the protests here in Milwaukee was the day when Police used tear gas against the people who were marching, asking for justice after George Floyd's death. The experience of feeling the tear gas on my face reminded me of my old life in Panama. I had worked there as a photojournalist for 8 years, until I moved to Milwaukee two years ago." – Edwin Gonzalez
While organizations continue to march for justice and demand police accountability for the third month, many people have either forgotten about George Floyd or consider his death to be old news. And most of the Milwaukee public has yet to see the images in this photo collection taken by González.
These pictures are being presented here as a reminder of what happened in Milwaukee in early June, and as a visual record for the public. The Milwaukee Independent has published thousands of photos over the past few weeks, and we are honored to showcase these incredible images by González.
These headline links feature the daily news reports published by Milwaukee Independent about the George Floyd protests, the revival of the Black Lives Matter movement that followed, and their impact on the local community in for 8 months from May to December of 2020.