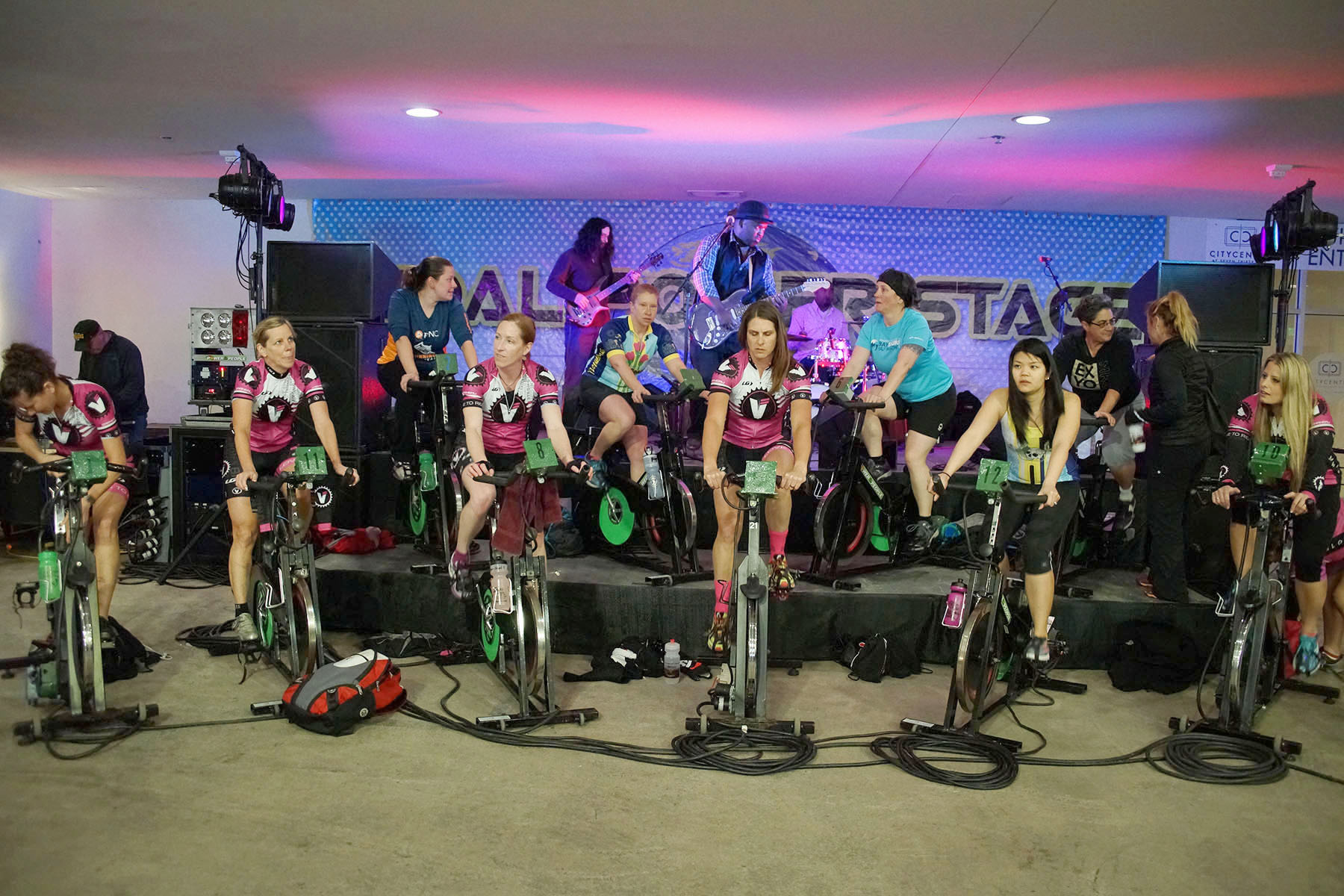 The 5th Annual Milwaukee Earth Day gathering celebrated the empowerment and progress of local sustainability efforts.
Rock the Green hosted Milwaukee's 5th Annual Earth Day Celebration on April 22 to recognize environmental sustainability efforts taking place in Milwaukee. The free event took place within The CityCenter at 735 this year, instead of outside along the adjacent end of East Mason Street, on the Riverwalk, as with past years.
Earth Day was founded by U.S. Senator Gaylord Nelson from Wisconsin, who was familiar with the April weather and how the State was often slow to shed its winter-like conditions. But the date for Earth Day stemmed from the observance of Arbor Day and Spring Equinox, and when more university students could join what originally began as a student demonstration in 1970.
Local musician Evan Christian entertained the crowd in attendance with his amazing guitar solos and jazz-infused songs. He honored the legendary artist Prince, who passed away just the day before, with a set of Purple Rain. Christian performed on a bicycle-powered stage, which required more than a dozen riders taking turns to keep the electricity flowing. Cycling teams that contributed were The Velo Femmes, Black Girls Do Bike, and The Bella Donnas.
Speakers included Milwaukee Mayor Tom Barrett and Director Erick Shambarger of the city's Environmental Sustainability Office, along with Matt Howard, Director of the Alliance for Water Stewardship at The Water Council, and Lindsay Stevens Gardner, founder of Rock the Green. Each shared updates about ongoing environmental plans in the city, and efforts to establish Milwaukee as a global water hub.
"It's our responsibility to protect and conserve this city's natural resources, which makes recognizing Earth Day important for everyone," said Barrett. "Working together, we can make Milwaukee a world class eco-city."
"Rock the Green works to preserve our environment all year long, so there's no better time to spark conversations about sustainability than Earth Day," said Gardner. "Not only are we getting the city excited for our upcoming festival, but we're sharing practical, everyday tips on how to be eco-friendly."
The event also offered a near-zero waste footprint that included reclamation stations set-up by Waste Management for recyclables, compostables, and waste, as well as compostable serving ware provided by Patra Eco-Dinnerware. The location itself was also worth noting for its eco-friendliness, as The CityCenter building has received an Energy Star label from 2009–2013 for its operating efficiency and was awarded Silver LEED certification by the U.S. Green Building Council in 2012.
The celebration also used the opportunity to educate the public about the mission of Rock the Green and other local organizations focused on environmental efforts. These Eco-educators included the University of Wisconsin-Milwaukee School of Freshwater Sciences, WasteCap Resource Solutions, U.S. Green Building Council, CannedWater4Kids, Urban Ecology Center, Teens Grow Greens, Bublr Bikes, River Revitalization Foundation, Schlitz Audubon Nature Center, ZipCar, and Milwaukee Metropolitan Sewer District (MMSD).
The 2016 Rock the Green music festival will return on September 17 at the Reed Street Yards. The nonprofit organization is also collaborating with The Water Council with a revamped focus on freshwater conservation efforts.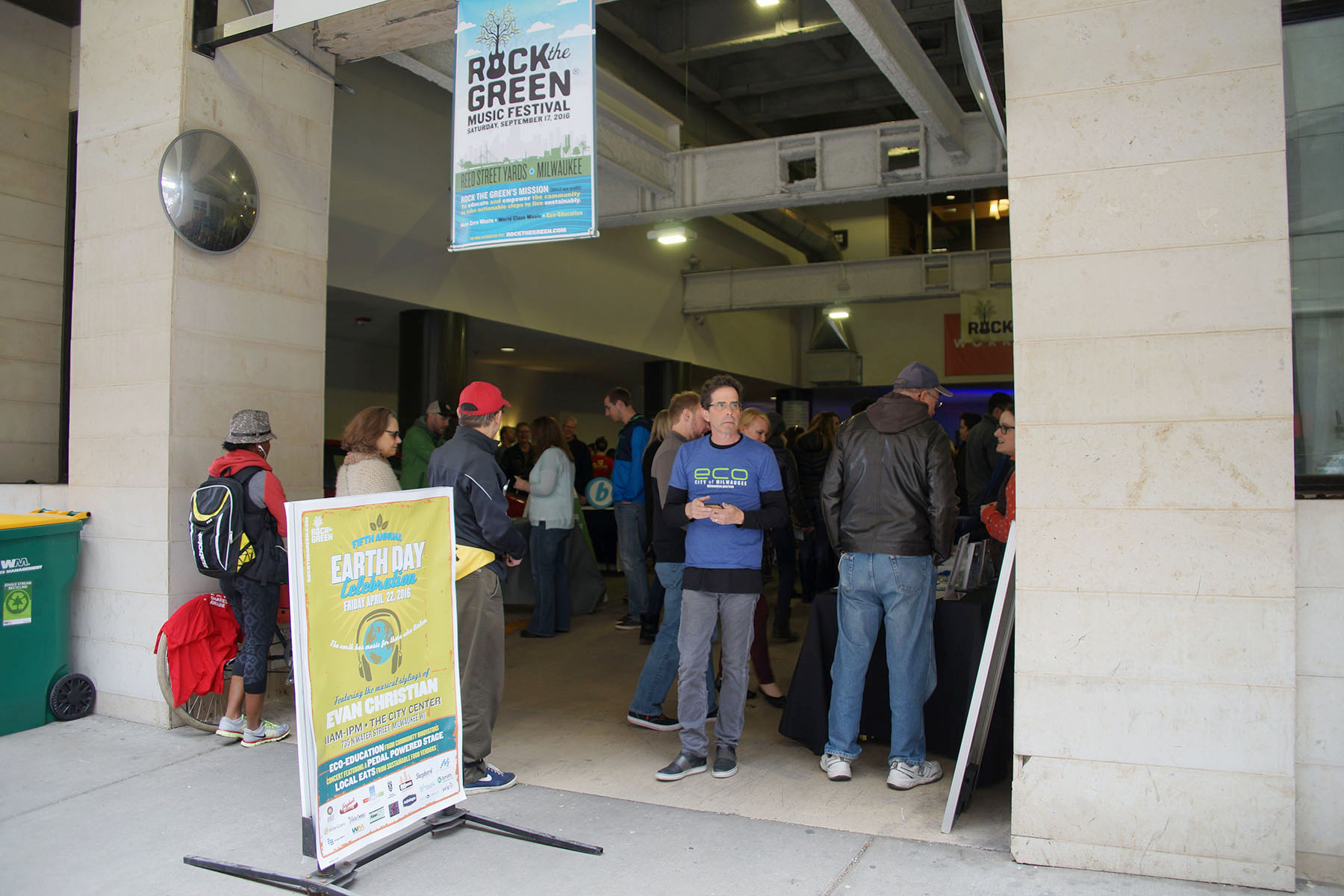 Read the article and view the photo essay that was produced as a companion feature for this news report.