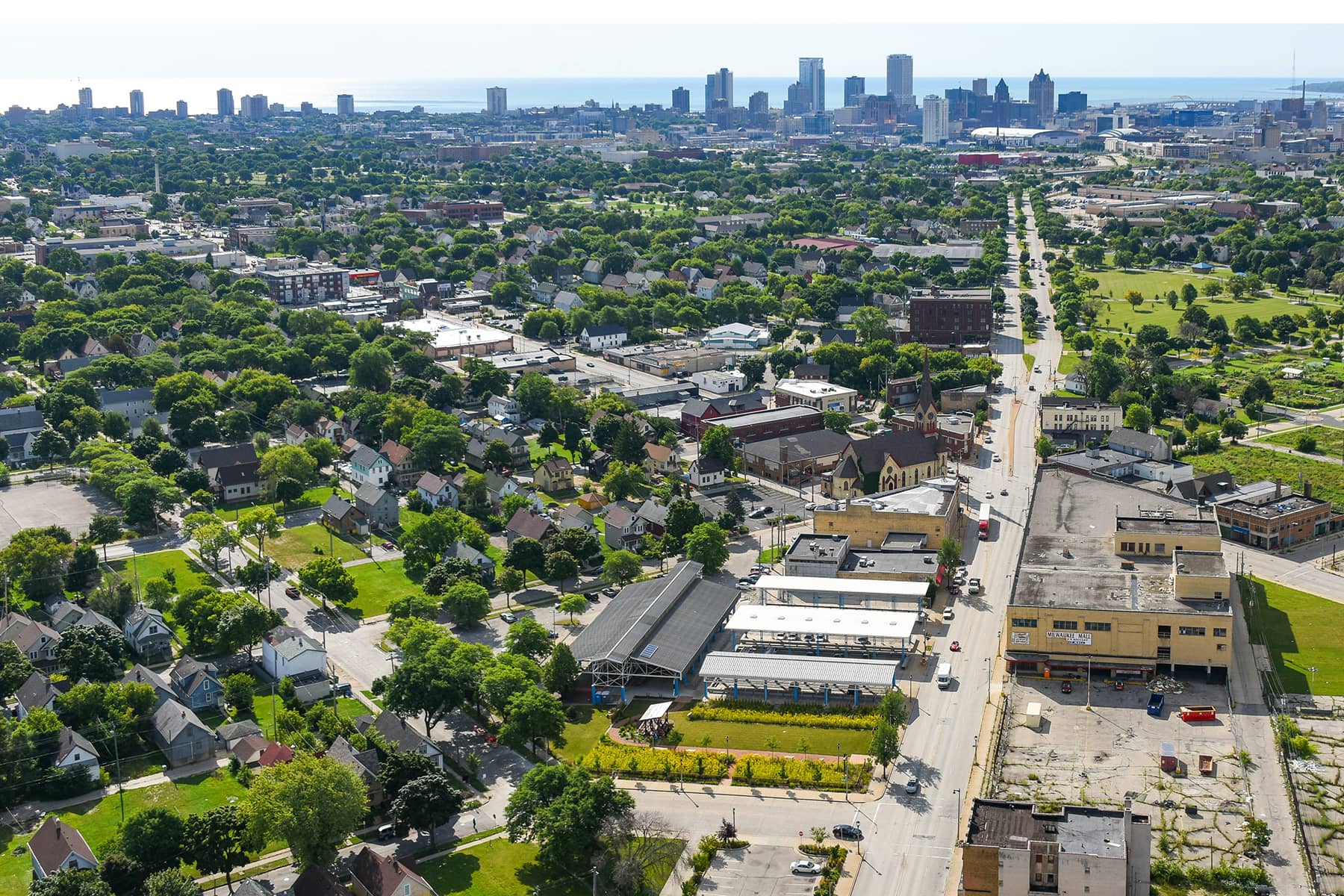 Widely-known for her dedication to urban agriculture, Venice R. Williams became the Interim Executive Director of the Fondy Food Center on May 2.
Announced on April 28 by the Board of Directors of the Fondy Food Center, Williams was selected for her visionary leadership of Alice's Garden on the Northside of Milwaukee.
"This time of transition is a wonderful opportunity to reconnect with the community and realign our mission. Venice brings abundant passion and purpose to lead this effort," said Heather Deaton, president of the Fondy Board of Directors. "Her amazing gift of visioning, and her ability to build and strengthen connections is humbling."
Deaton expressed how grateful the board was to have Williams join their work to provide service to local neighborhoods, and said that the greater Milwaukee area and community partners would benefit from her years of experience.
The Fondy Farmers Market, run by Fondy Food Center, celebrated its centennial year in 2017. Its historic presence on Milwaukee's Northside has been a focal point of fresh food access for multiple generations of Wisconsin residents. Fondy Food Center also runs the Milwaukee Winter Farmers Market.
"Accepting this interim position is a continuation of the service I have given to the greater Milwaukee community for almost thirty-three years," said Williams. "This is an incredible opportunity for me to help guide Fondy in a re-exploration of their mission, a broadened utilization of the Fondy Farmers Market site and Fondy Park, and to strengthen the links of food, economic development, and food equity work in Milwaukee.
Williams said that she was looking forward to celebrating the complicated, yet incredible, food and land narratives of Black and Brown peoples who were a part of the communities served through the Fondy Food Center.
"By the time my interim tenure comes to a close, the Fondy Board and Staff will have a renewed plan of action and service that will be comprehensive, energizing, and beneficial for our communities," added Williams.
In 2010, Fondy started the Fondy Farm Project, which assists low-resource farmers in gaining access to the land, resources, and support they need to operate a successful business. The farm is currently located on the Mequon Nature Preserve. Stephen Petro, Fondy Farm Director, is excited about Williams taking on a leadership role.
"Fondy and the communities we serve, have been my home for over 11 years now," says Petro. "I've been fortunate to learn from many talented folks and Venice Williams has been among the most influential and grounded. Our team at Fondy is looking forward to the work ahead; the opportunities, the challenges, and especially the call to listen. How fitting for us to start the growing season in such a fashion."