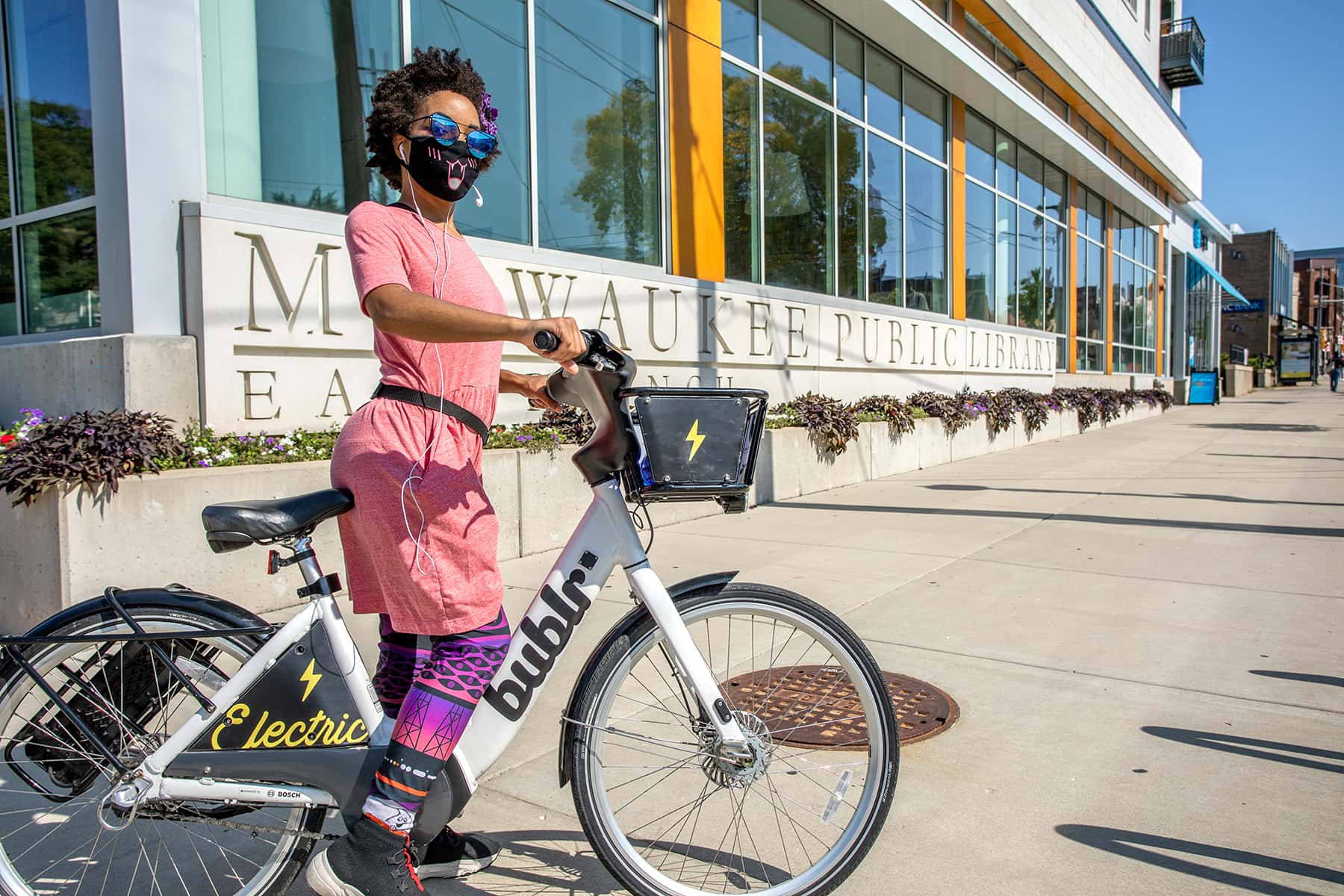 Bublr Bikes is adding nearly 400 electric assist bicycles to the bikeshare system in 2022, through federal grants as well as local philanthropy. The initial fleet launched the week of April 25 deployed approximately 100 E-bikes throughout the system.
The nonprofit bikeshare operator of the city of Milwaukee said that the E-Bikes were class 1 bicycles that only provide power while the rider is pedaling. The electric assistance tops out at 15 miles per hour.
Benefits of the electric assist bicycles include making cycling easier such as riding up hills or into the wind, increasing the distance a person can ride on a bike, and allowing bicycling to be a viable option to a much broader range of riders of varying ages and abilities.
"Having this low cost transportation option for folks will increase access to opportunity – be it school, recreation, employment, or entertainment. Which at this time, when gas prices continue to be at record high prices, is even more important as we try to keep money in the pockets of people who need it most," said Mayor Cavalier Johnson.
The cost of Bublr ranges from $.25 per minute for a single ride to $100 annual membership for unlimited rides. Their Bublr Access Pass provides free Bublr memberships to income qualified individuals to allow people of varied socio economic backgrounds to participate.
Along with the new electric assist bicycles, 26 new stations are also scheduled to be installed before the end of the year expanding Bublr's service footprint on the northwest and southwest sides of Milwaukee.
"These improved mobility options both with E-bikes and the expanded stations will allow a greater number of Milwaukeeans and visitors to access bike share," said Jerrel Kruschke, Interim Commissioner of Public Works.
E-Bikes will be available throughout the Bublr Bikes system which is also located in the cities of Wauwatosa and West Allis, according to Bublr Executive Director James Davies.
"Bikeshare benefits not only individuals riding, but also the community as a whole as expanded multimodal transportation options has been shown to increase economic development," said Davies.