"Take a Stand for Truth & Justice" to be theme of 34th Annual MLK celebration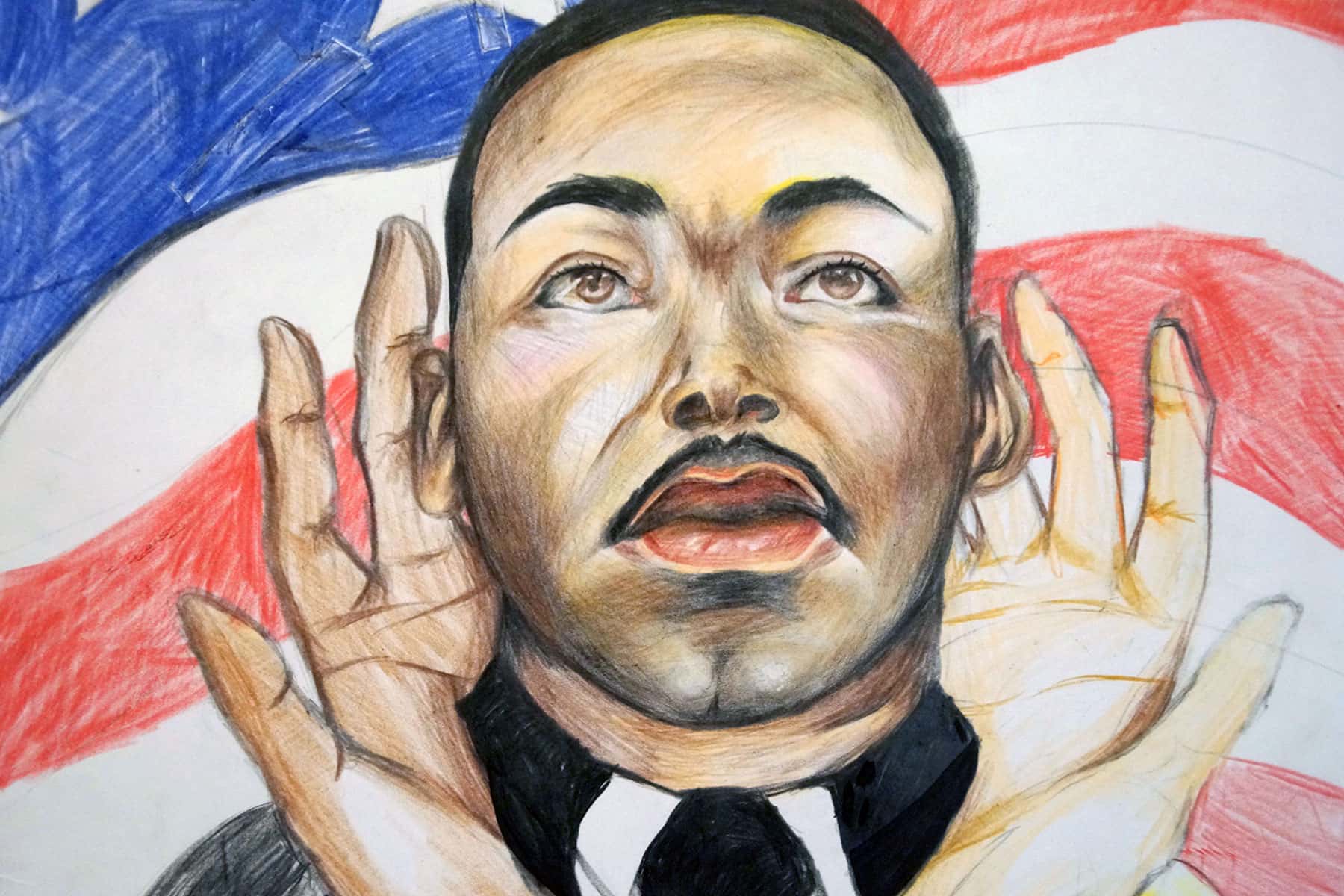 The 34th Annual Dr. Martin Luther King, Jr. Birthday Celebration, coordinated by the MLK Steering Committee, will be held on Sunday, January 14, 2018 at the Marcus Center for the Performing Arts.
The program will begin at 1:00 p.m. in Uihlein Hall and highlight our youth who interpreted Dr. King's works through art, speech and writing contests.
The only cities that have celebrated Dr. King's Birthday annually since 1984 are Atlanta, Georgia and Milwaukee, Wisconsin. The theme for this year's program is "Take a Stand for Truth & Justice."
Young people who are involved in the performing arts will also be highlighted as they salute Dr. King's legacy through music, dance, and song. This year's performers include: The Milwaukee Flyers Tumbling Team, MPS' Milwaukee High School of the Arts Jazz Ensemble, Latino Arts Strings, and United Indians of Milwaukee.
This year will feature a new performing art group, O.N.F.Y.A.H. (Our Nation For Youth Arts & Healing). Through sound and movement, O.N.F.Y.A.H. provides the power to heal, build self-esteem and knowledge of thyself through song, dance, and drum. The professional dance and drum company was founded by Akinyomi Courtney and Jo'Niece Monk with the mission of providing youth ages 4 to 19 a positive outlet while experiencing West African culture and African American influences throughout the African diaspora. O.N.F.Y.A.H strives to give children the chance to experience their culture by using drumming and dancing to create confidence, a sense of community, and a safe space to heal.
The event concludes with the Paulette Y. Copeland Reception at 3:00 P.M. Admission to this event, as well as the reception, is free and open to the community. Complimentary parking in the Marcus Center Parking Structure will also be available.
Established in 1969, the Marcus Center for the Performing Arts is the premier performing arts community gathering space in Southeastern Wisconsin. As the Marcus Center moves into its 47th year, it continues to build bridges between diverse members of our community through high-quality arts entertainment in the region and the state. The touring Broadway series, sponsored by Associated Bank, is recognized as bringing the best of Broadway entertainment to Milwaukee for the past 20 years and provides opportunities to educate, entertain and engage audiences. The Marcus Center is also the home to the Milwaukee Symphony, Milwaukee Ballet, Florentine Opera, First Stage plus a variety of other important community and family events throughout the year. For more information about events visit the Marcus Center website at www.MarcusCenter.org. The Marcus Center is a private non-profit 501(c) 3 corporation and is a dedicated veterans memorial in Milwaukee.