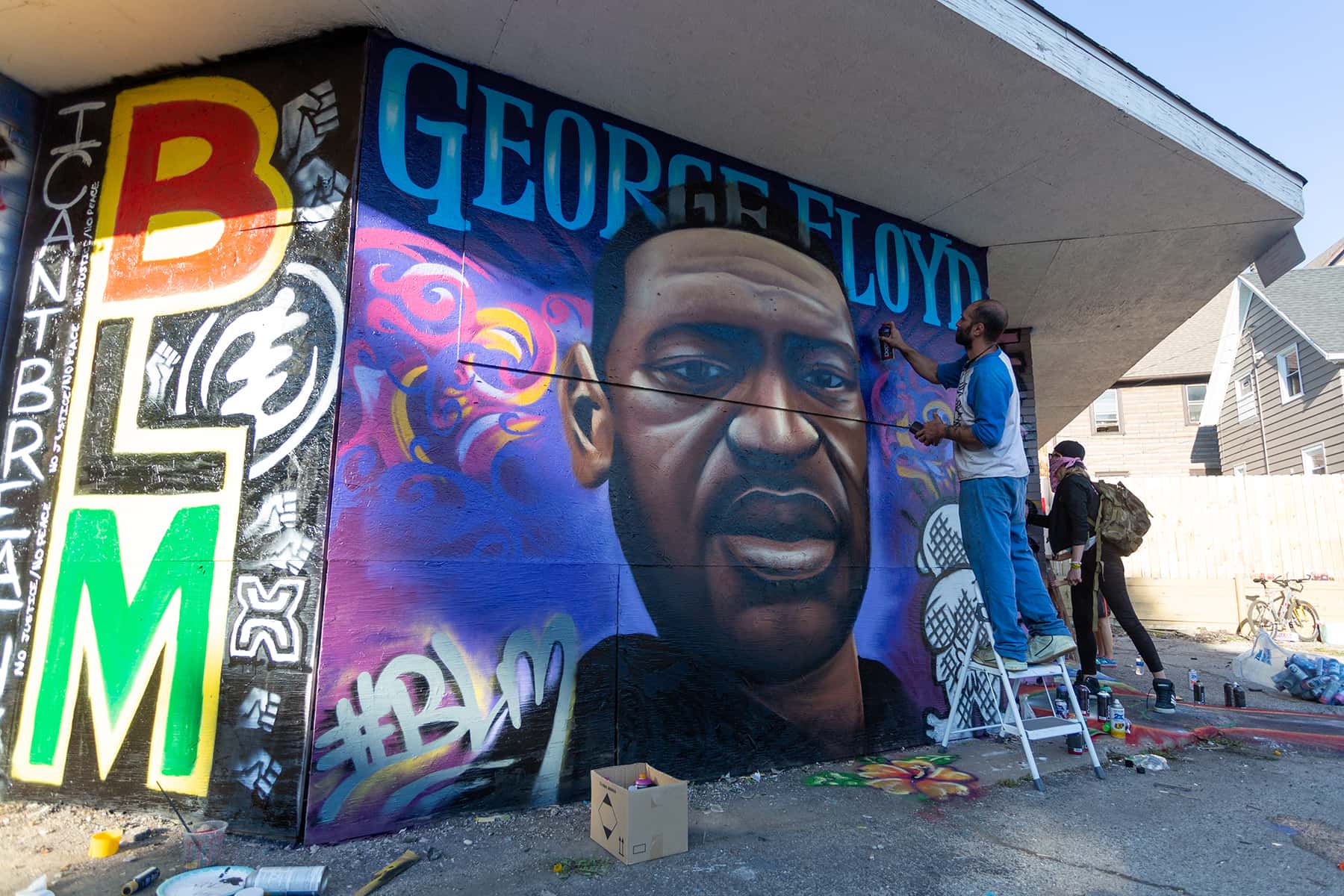 In less that two weeks since the death of George Floyd, and many days that saw protestors fill the streets of Milwaukee to demand equal justice, local artists and residents came together on June 4 to create a mural in his memory and for others people of color brutalized by law enforcement officers.
Artists transformed the building at the corner of North Avenue and Holton Street on the Riverwest-Harambee boarder with Black Lives Matter artwork. The visually creative memorial was meant to honor Floyd but also be a place where residents could find healing and inspiration.
The owner of the space where the mural was created said that he felt very personal about Floyd's death, and wanted to do something to help. By providing a canvas in the form of a building, it was his hope that the project would be a bridge for his fellow resident to form connections.
"I thought this was a great way to get a diverse community to come together to show their support for one another in unity," said Ihsan Atta, the building owner.
One face on the building included Dontre Hamilton, who was shot and killed by a former Milwaukee Police officer in 2014. Artists hope the mural will express the need to embrace equality and serve as a reminder of the high cost that so many members of our society pay due to the color of their skin.
The installation of the mural lasted several hours and attracted many viewers who wanted to watch the layered process of painting. The vibrant designs offered a focus for mourning and remembrance.
Artists who contributed to the mural included Justin Stone, Cristy C. Corso, Jaqui Tavares, John Fleissner, Dominque White, Chacho Lopez, Zach Black, John Tierney, Mike Davenport, Josh Ebert, Jon Bartels, Chloe Higgins, Adam McKee, and Aaron Rodgers. Chris Burke created the central George Floyd memorial portrait.
The mural will stand as a way to remember the latest death of an African American man that has prompted a growing nationwide movement for equal justice.
These headline links feature the daily news reports published by Milwaukee Independent about the George Floyd protests, the revival of the Black Lives Matter movement that followed, and their impact on the local community in for 8 months from May to December of 2020.