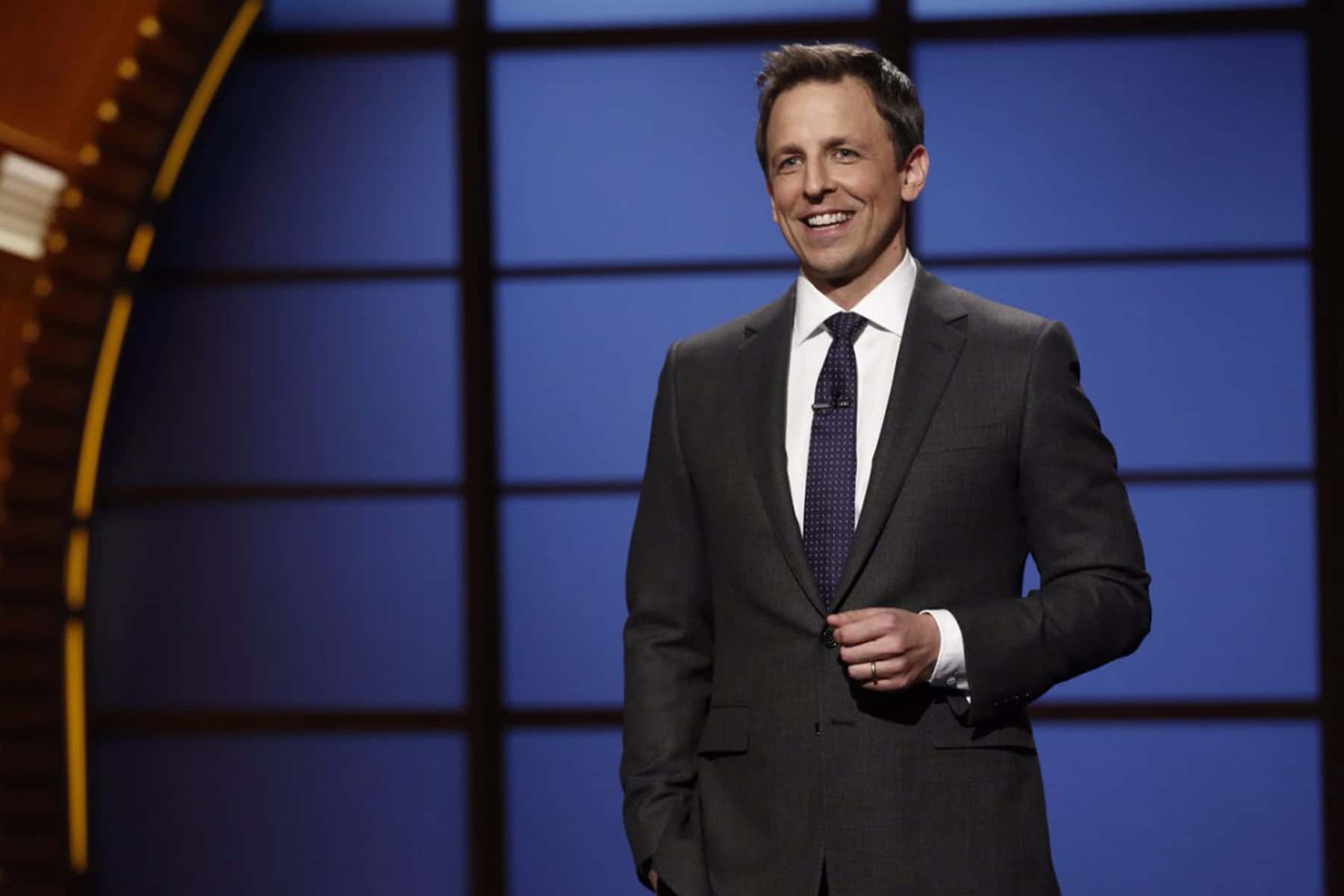 Seth Meyers will return on January 12 as the headline performer for Laugh It Up Milwaukee, the annual fundraiser that celebrates community partnership.
An internationally known comedian, Emmy Award-winning screenwriter, and current host of NBC's Late Night program, Meyers performed at the first annual Laugh It Up event in 2012. The show this year will take place at the Pabst Theater, with proceeds to benefit programs at the Harry & Rose Samson Family Jewish Community Center (JCC) and partner beneficiary, Running Rebels.
The event will mark the seventh annual presentation of Laugh It Up Milwaukee, a social and cultural event designed to demonstrate the power of organizations coming together to meet the needs of the community and build a healthier Milwaukee.
The 2019 event will benefit Running Rebels, an organization that engages the community, youth, and their families, prevents involvement in gangs, drugs, violence, and the juvenile justice system, intervenes and guides youth by assisting them with making positive choices, and coaches youth through their transition into adulthood.
"The JCC believes in partnership and the power of community as we see so many of our neighbors and friends experiencing challenges in their lives," said Mark Shapiro, president and CEO of the JCC. "This year, together with Running Rebels, we're focused on ensuring that our community's youth can grow up and thrive – mentally and physically – in healthy, safe neighborhoods."
Since its inception, over half a million dollars has been raised for programs that combat cancer, bullying, hunger and intolerance. Past beneficiaries and partner agencies of Laugh It Up Milwaukee include Gilda's Club of Southeastern Wisconsin, Children's Hospital of Wisconsin, MACC Fund, Hunger Task Fund, Special Olympics, and Safe & Sound.
Other headliners have included Susie Essman, Richard Lewis, Martin Short, Howie Mandel, Patton Oswalt, and Wayne Brady.
"Running Rebels is honored to be chosen by the JCC as partner beneficiary for Laugh It Up Milwaukee 2019," added Dawn Barnett, co-executive director and of Running Rebels. "Each day we provide positive choices for youth who face the pressures of delinquency, drug abuse, truancy and teen pregnancy. With the support of the JCC, Running Rebels continues to help the community from within."
© Photo
NBC (National Broadcasting Company)