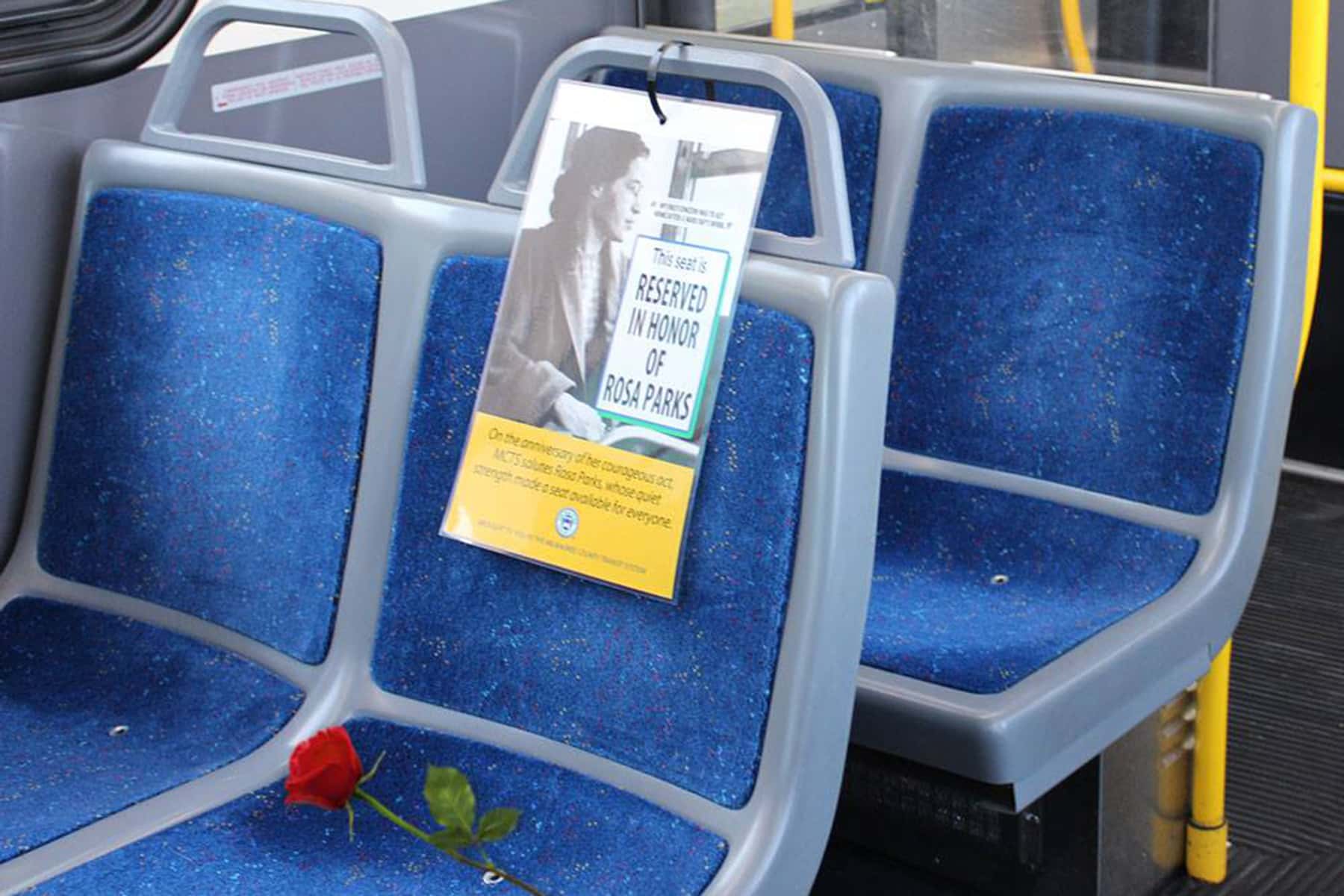 The Milwaukee County Transit System (MCTS) is keeping a seat open and placing a red rose on every bus from November 30 through December 2 to honor the life of Rosa Parks and her contribution to equal rights.
Parks is considered the "Mother of the Civil Rights Movement" for her act of defiance against Jim Crow laws on a Montgomery, Alabama bus. Her action helped change the course of history.
"People always say that I didn't give up my seat because I was tired, but that isn't true," said Parks, in her book Rosa Parks: My Story. "I was not tired physically, or no more tired than I usually was at the end of a working day. I was not old, although some people have an image of me as being old then. I was forty-two. No, the only tired I was, was tired of giving in."
On December 1, 1955, Parks refused to give up her bus seat to a white passenger. She was arrested and fined. Four days later, in response to the arrest, a year-long bus boycott began. It ended when the Supreme Court ruled that segregation on public transportation was illegal.
"Now, more than ever, Rosa Parks' courage and beliefs should inspire us every day. This country was changed for the better on that December day when she refused to give into racism and oppression," said Chris Abele, Milwaukee County Executive. "While we can never truly thank her for her brave actions, we mark the occasion to remember and honor her bravery and convictions."
Every bus in the MCTS fleet will have a seat reserved in honor of Rosa Parks for those three days. On each of those seats, MCTS is placing a red rose in her memory. Each reserved seat features a sign with a picture of Rosa Parks and one of her famous quotes, "My only concern was to get home after a hard day's work."
© Photo
MCTS (Milwaukee County Transit System)