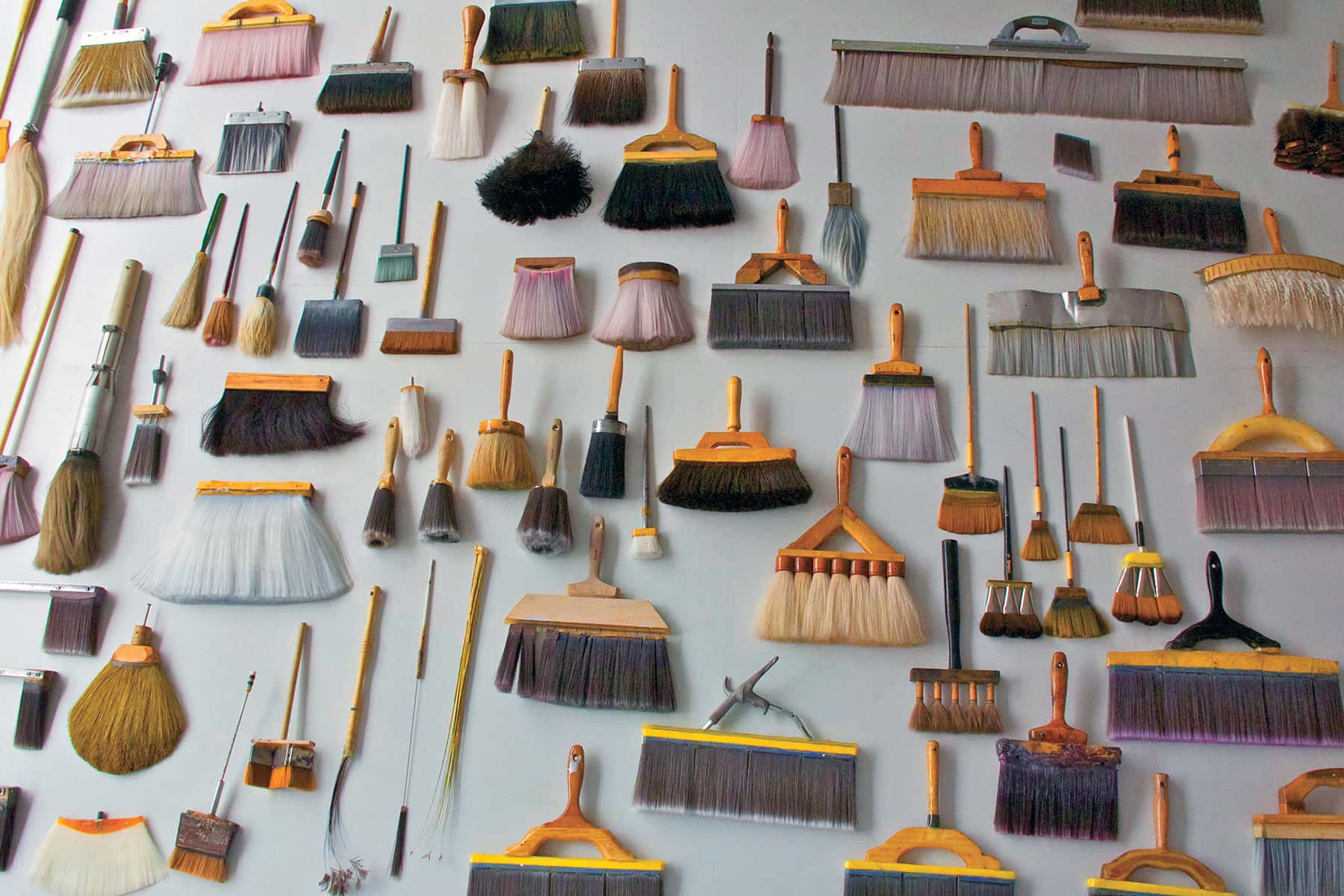 The Milwaukee Art Museum will present the first retrospective for New York-based artist James Names this summer.
On view June 14 through October 6, 2019, Nares: Moves is the first exhibition to explore in depth the artist's films as central to his artistic practice, and will also highlight his significance to contemporary art through his photographs, drawings, paintings and sculpture.
Nares has dedicated his five-decades-long career to focusing attention on motion by variously creating, capturing, and manipulating, as he describes it, "things in motion, motion in things." His 2011 video Street, which was shown at the Milwaukee Art Museum in 2017, and single-stroke paintings, from the early 2000s, have brought broader, popular attention to the British-born artist. Online video channels and an exhibition at the Metropolitan Museum of Art both show Nares bringing a filmic perspective to his work, an approach he first established as a young artist in New York in the late 1970s.
"James Nares is a prolific, perpetual creator. I first worked with the artist when I was at the Museum of Contemporary Art Jacksonville and decided then that I wanted to explore the full breadth of his work and share it with a broader national audience," said the curator of the exhibition, Marcelle Polednik, PhD, in a joint statement with Donna and Donald Baumgartner Director, Milwaukee Art Museum. "Nares is not constrained by any one medium. A central figure of punk rock and No Wave cinema in New York in the 1970s, he has remained curious and innovative as his work has broadened and matured. His influence on the artists and art of New York is indelible; placing his work in the canon of art history allows us to more fully understand the development and nature of contemporary art."
That the Museum's director is curating the exhibition is notable, further underscoring its importance. The emphasis on Nares's creative practice, his experimentation, is deliberate not only because it aligns with the Museum's seasonal focus on process, but also to highlight what, in many ways, has made Nares so significant to the contemporary art world: part and parcel of his work is everything that has led up to the making of each object.
Nares: Moves brings together more than 140 of the artist's films, photographs, drawings, paintings, and sculptures, revealing how Nares has returned to, built upon, and reinvented his filmic pursuits.
"Looking at an artist such as James Nares and bringing greater attention to his work is an exciting opportunity for the Museum," said Margaret Andera, interim chief curator and curator of contemporary art, Milwaukee Art Museum. "He is an artist who has continued to question, explore, and produce, regardless of popular trends, instead remaining true to what intrigues him about the work and the world around him."