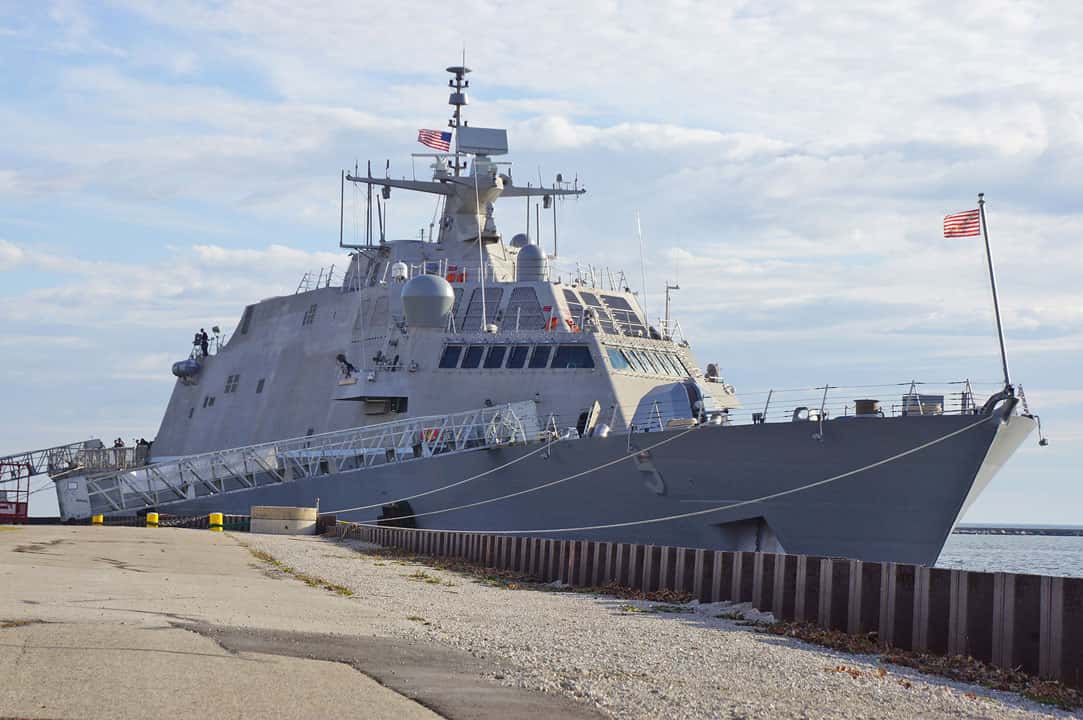 The United States Navy is coming to Milwaukee, as one of the cities across America to host the naval service's signature outreach program in the coming year.
Milwaukee Navy Week is scheduled for August 6 to 12, 2018, coincident with the Wisconsin State Fair, and is designed to give area residents an opportunity to learn about the Navy, its people and its importance to national security and prosperity. The Navy plans to include the following elements in the week-long celebration:
Sailors assigned to the state's namesake ship, USS Milwaukee (LCS 5)
Navy Divers and Navy Explosive Ordnance Disposal teams
Navy Band performances
Sailors from USS Constitution, the world's oldest commissioned warship afloat
Navy Medicine personnel
The Navy's new virtual reality simulator
Since 2005, the Navy Week program has served as the Navy's signature outreach effort into areas of the country which do not have a significant Navy presence, with 210 Navy Weeks held in 74 different U.S. markets.
"Navy Weeks are designed to help Americans understand why having a strong Navy is critical to the American way of life," said Cmdr. Linda Rojas, Director of the Navy Office of Community Outreach, which plans and executes the Navy Week program. "Because the Navy is concentrated primarily on both coasts, we're challenged to communicate our mission away from fleet concentration areas. That's where the Navy Week program comes in."
Navy Weeks focus a variety of outreach assets, equipment and personnel on a single city for a week-long series of engagements with key influencers and organizations representing all sectors of the market.
"During a Navy Week, approximately 75 outreach events are coordinated with corporate, civic, government, education, media, veterans, community service and diversity organizations in the city," said Lt. Cmdr. Brett Dawson, Navy Office of Community Outreach Event Planning Department Head. "We know we can't bring a ship or a submarine to Milwaukee, but we will bring in as much of the Navy as we can."