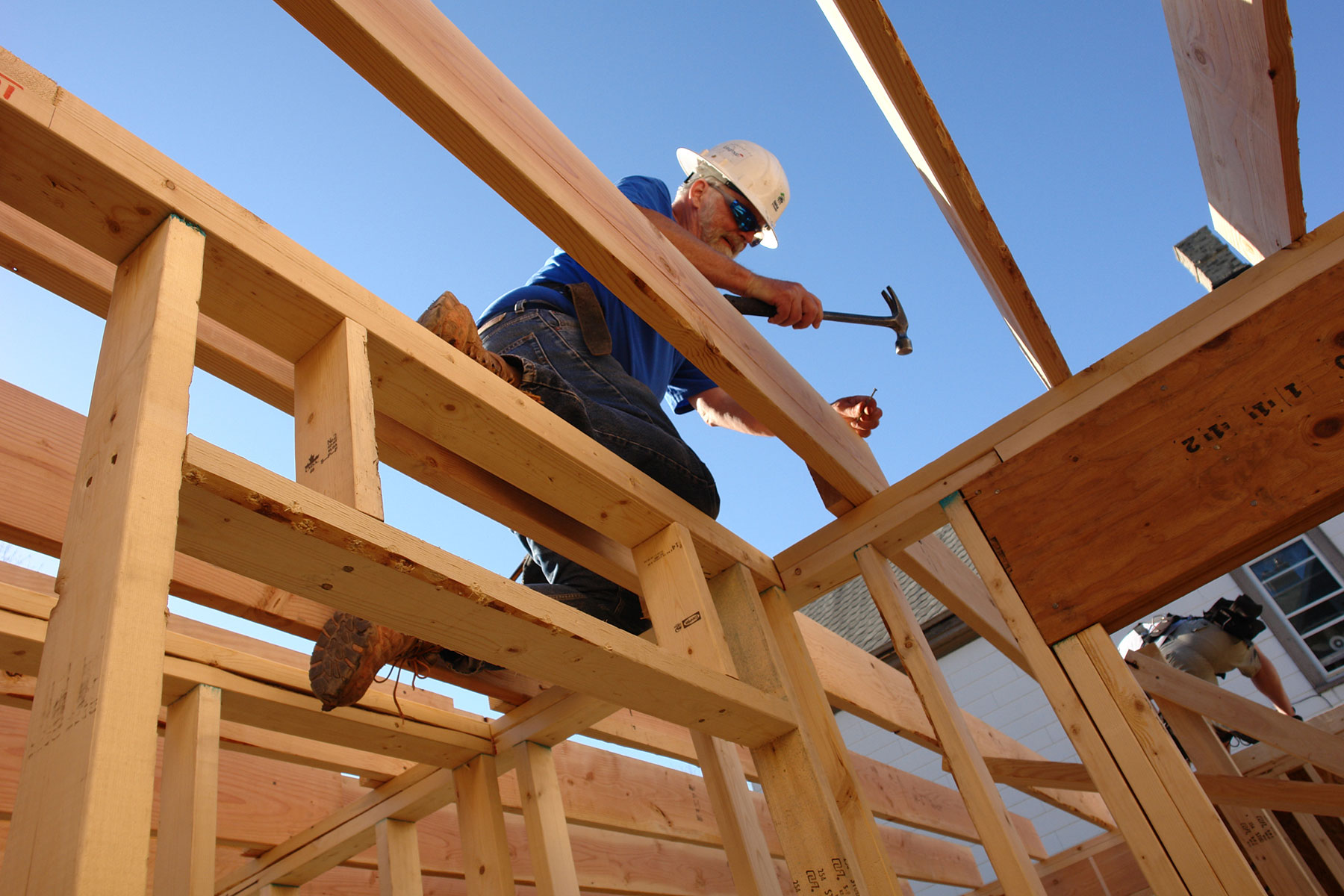 Revitalize Milwaukee reached out to over 200 community leaders in the fall of 2016 to submit a block for consideration of the 2017 Block Build MKE.
The judging panel was impressed by the quality of submissions and narrowed the submissions down to four finalists: The Clark Square Neighborhood Initiative, The Near West Side Partners, Riverworks Development Corporation and Sixteenth Street Community Health Centers.
Revitalize Milwaukee is thrilled to announce that Clarke Square Neighborhood Initiative will be the 2017 recipient of the Block Build MKE which will take place on May 19-20, 2017. The selected area is on South 17th Street between West Mineral to West Greenfield Avenues. This area will be the recipient of tens of thousands of dollars of investment from Revitalize Milwaukee to improve the neighborhood.
Over 30 homes will benefit from this neighborhood investment. On May 19 to 20, 2017 hundreds of volunteers, corporations and partners will come together to revitalize this neighborhood. Revitalize Milwaukee will provide large scale rehab, including critical repairs, accessibility modifications and beautification projects. All homes will receive landscaping, new mailboxes and house numbers.
This year not only will we be revitalizing Clarke Square, but each of the other finalists will receive a Mini Block Build. A Mini Block Build will be similar to a Block Build MKE except that it will be on a smaller scale. "In response to the community's need, Revitalize Milwaukee w ill concentrate our efforts this year through Block Build MKE and Mini Block Builds in order to make a larger impact in these neighborhoods. At the same time, we will still continue to be provide FREE home and emergency repairs for seniors, veterans and people with disabilities throughout the Milwaukee and Waukesha counties," says Lynnea Katz-Petted, CEO of Revitalize Milwaukee.
The Sixteenth Street Community Health Centers Mini Block Build will take place in July and will focus on the area around the Lincoln Avenue Elementary School on South 18th and South 19th Streets between Lincoln Avenue and West Hayes Avenue. In recent decades, this neighborhood has been marked by significant economic, housing and environmental declines that include high rates of crime and poverty, a deteriorating housing stock and substantial disinvestments in green space and infrastructure.
The Near West Side Partners Mini Block Build will take place in September of this year and will focus on the east portion of Miller Valley on the triangle plot of homes between State Street, north 37th Street and west Miller Lane. The majority of homes were built between 1900 and 1920 and many have distinct needs concerning safe, utility and aesthetics.
The Riverworks Development Corporation Mini Block Build will take place in October, 2017 and will focus on 3rd and 4th Streets between West Capitol Place and West Abert Place which is at the north end of the Harambee neighborhood. Like many of Milwaukee's neighborhoods, Riverworks struggles with an aging population of homeowners, deterred maintenance, absentee landlords and the associated transient population of renters, boarded up vacant home, a large number of city foreclosures , tax delinquency and a high percentage of residents who live below the poverty line.
The Riverworks Mini Block Build which we renamed the "Shevitalize" Mini Build will take on added significance because we will emphasize women helping women within this mini build. Over sixty-five percent of the households that Revitalize Milwaukee served in 2016 were headed by women. This mini build will highlight women business owners, women making donations, women volunteers and the women we serve.
About Revitalize Milwaukee
Revitalize Milwaukee's mission is to stabilize vulnerable neighborhoods and revitalize communities by providing free critical home repairs, accessibility modifications and comprehensive services for low-income homeowners who are senior citizens, veterans and/or persons with disabilities who live in Milwaukee or Waukesha Counties. Since 2000, Revitalize Milwaukee has completed home updates for more than 1700 homes with the help of over 7500 volunteers and invested over $12.5 million dollars into Milwaukee area housing. Revitalize Milwaukee receives over 280 calls a month for help. We are proud to perform over 2000 projects annually, representing over 560 individuals, for over 340 unique home addresses. Join us in changing the lives of hundreds of low income homeowners who are seniors, veterans and people with disabilities, by helping them age with dignity and independence in their own homes.