Miniature Railroad exhibit and garden show returns to The Domes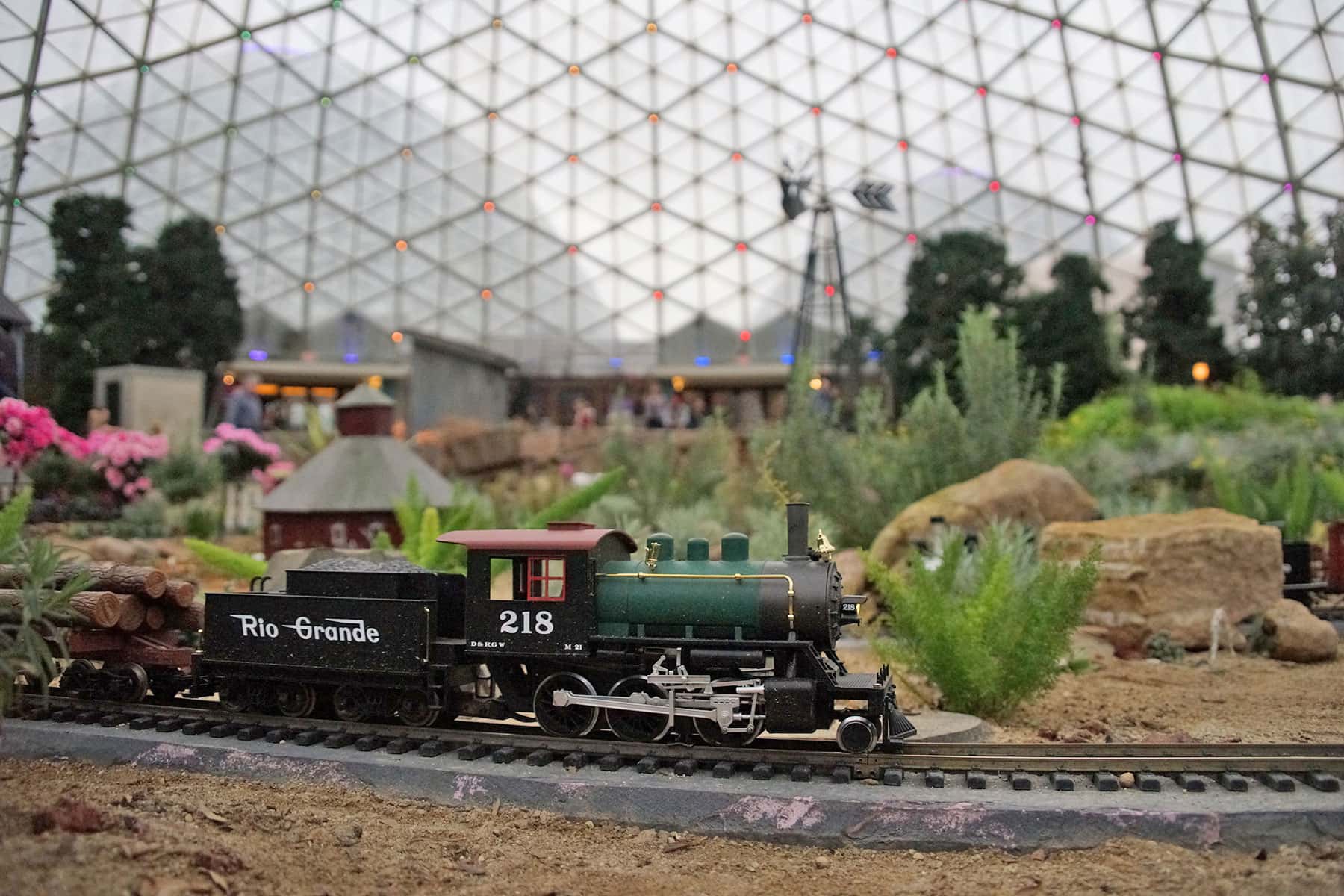 G-scale trains will wind their way on four sets of track along the quiet riverbank near Alice's house, down the rabbit hole, and through the looking glass to the world of the White Rabbit, Cheshire Cat, Mad Hatter, and Queen of Hearts.
Railroad to Wonderland, a garden train show, will take visitors on a trip to a land that becomes curiouser and curiouser. The show opens January 20 through March 18, from 9:00 a.m. to 4:00 p.m., at the Mitchell Park Horticultural Conservatory.
"What makes producing the garden train show so much fun is seeing its cross-generational appeal," said Sandy Folaron, Director of The Domes. "Our visitors range from the toddlers thrilled with Thomas the Tank Engine to folks with years of experience creating their own train layouts in the basement or garden."
Fifteen scenes will highlight chapters from the books Alice's Adventures in Wonderland and Through the Looking Glass. Just like Alice, the plants vary in size, from miniature to larger-than-life. Included in the brilliantly colored landscape will be red and white miniature tree-form azaleas, multicolored 'Total Madness' Petunias, purple and white 'Whiskers' Pansies, and bright orange 'Dynamite' Cyphea.
At the opposite end of the scale will be two giant-sized topiaries shaped as flamingoes, with plumage represented by 'Pink Splash' Hypoestes. Favorite scenes are sure to be the miniature castle, complete with the Queen's Croquet-Ground, and the life-sized tea party.
In 2017, nearly 78,000 people attended the garden train show, making it the most popular show of the year. Volunteers from three state-wide train clubs, WI Garden Railroad, Kenosha Railroad and Wisconsin Illinois Train Club, will run their collectible trains daily.