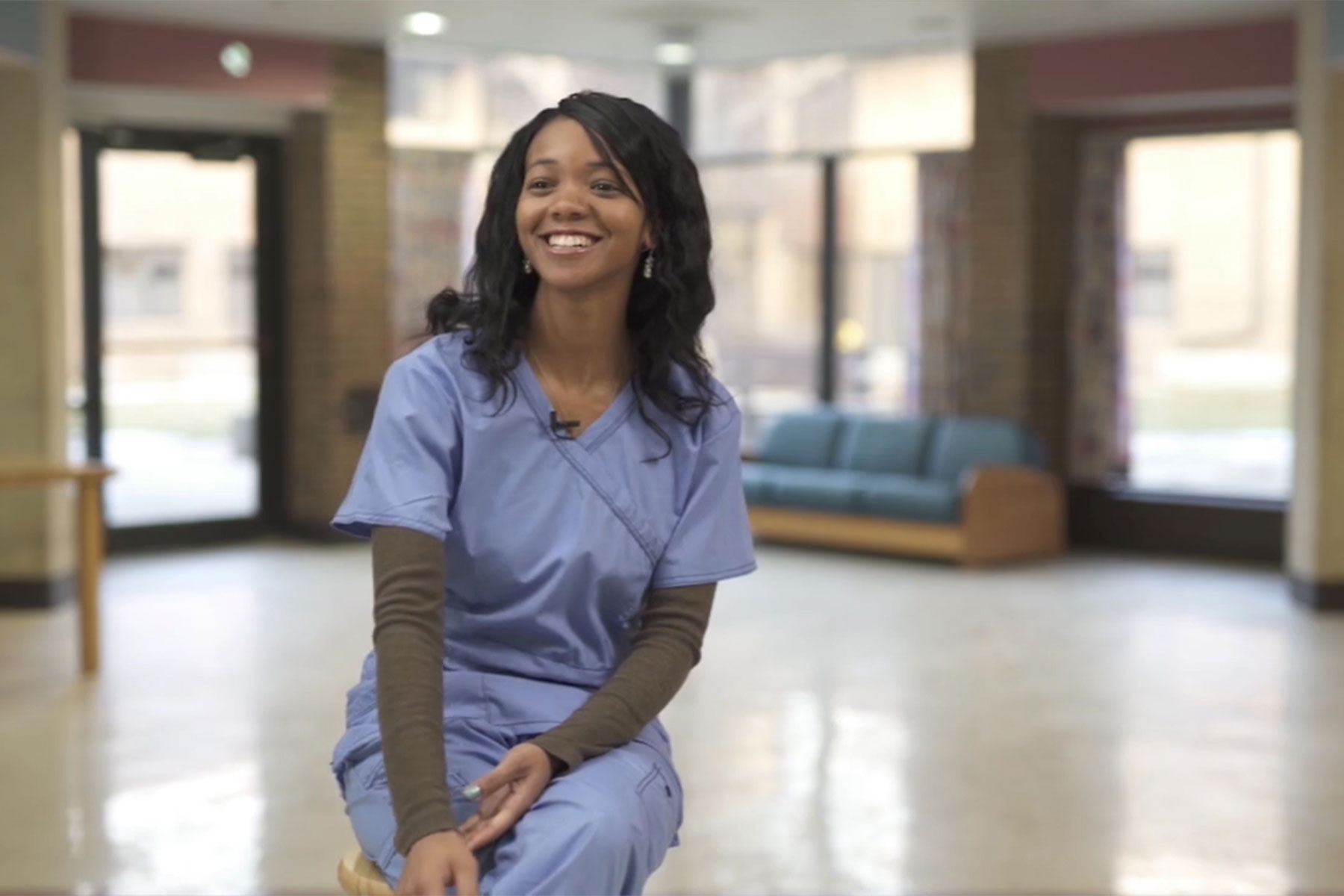 The campaign challenges nurses who "have what it takes" to apply to be mental health nurses for Milwaukee County.
Milwaukee County Executive Chris Abele announced that the Milwaukee County Behavioral Health Division (BHD) won a Platinum Award for Strategic and Integrated Communications.
The "Nurse Recruitment Campaign" received the highest honor possible from the 2017 MarCom Awards, an international competition that recognizes excellence in marketing and communications.
"With a national shortage of nurses affecting us in an extreme way, we knew that we needed to prioritize finding great talent to care for those with the most acute mental health needs in our community," said County Executive Chris Abele.
In addition to the nursing shortage, the closure of BHD's long-term care unit in 2015 led to false rumors that BHD was closing its doors entirely. BHD saw an opportunity to increase nursing applicants by combatting the closure rumors with a widespread media campaign.
That initiative was followed by an effort to build interest in a career as a BHD mental health nurse among local nurses, particularly individuals who run towards those in need and fight the stigma that surrounds mental health with compassion and strength.
To demonstrate these desired traits, BHD's own nurses were featured in all aspects of the campaign, including community outreach, video, advertising media interviews and more.
"This is a win we hope BHD's employees and nurses are really proud of because it is their voice that makes the campaign shine," said Mike Lappen, Administrator for BHD. "This was the first time BHD has ever done a campaign to recruit nurses. The campaign exceeded our expectations in recruiting nurses who are looking to make an impact in a big way, reducing stigma in our community and caring for the people with the most severe and persistent behavioral health care needs."
The campaign ran for three months. During this time BHD successfully recruited twenty nurses to fill open positions and their day shift was fully staffed by the campaign's end. Members of BHD's leadership team and the Mental Health Board shared that not only did the campaign create awareness and drive leads, but it impacted the quality of leads.
The campaign itself received:
13 million+ impressions, with $32,000 in added-value
Digital ad click-through-rates of 0.37%
More than 120,000 video views
Prominent coverage on local and prime-time news outlets, including print, radio and broadcast
"I enjoyed the videos on your website and saw the two female RNs on the local news. I am looking to find a job where I am really able to make a difference and help the people in my community," said a candidate who applied through the website and was later hired.
The Milwaukee County Behavioral Health Division partnered with the Milwaukee-based strategic communications firm Kane Communications Group on the concept, creative and execution of the campaign. BHD and Kane are currently working on phase two of the campaign, continuing to recruit high-quality talent to BHD to improve the lives of the individuals served.
The Milwaukee County Behavioral Health Division (BHD) is the community's connection point to vital, high-quality behavioral health care. BHD empowers safe, healthy and meaningful lives by ensuring that everyone gets connected to great behavioral health care, no matter their severity of need or ability to pay. Through BHD, Milwaukee County residents have access to the largest network of behavioral health providers in the state.
Milwaukee County Behavioral Health Division
Milwaukee County Behavioral Health Division