Slice of Ice kicks off with Polar Pals skating support at Red Arrow Park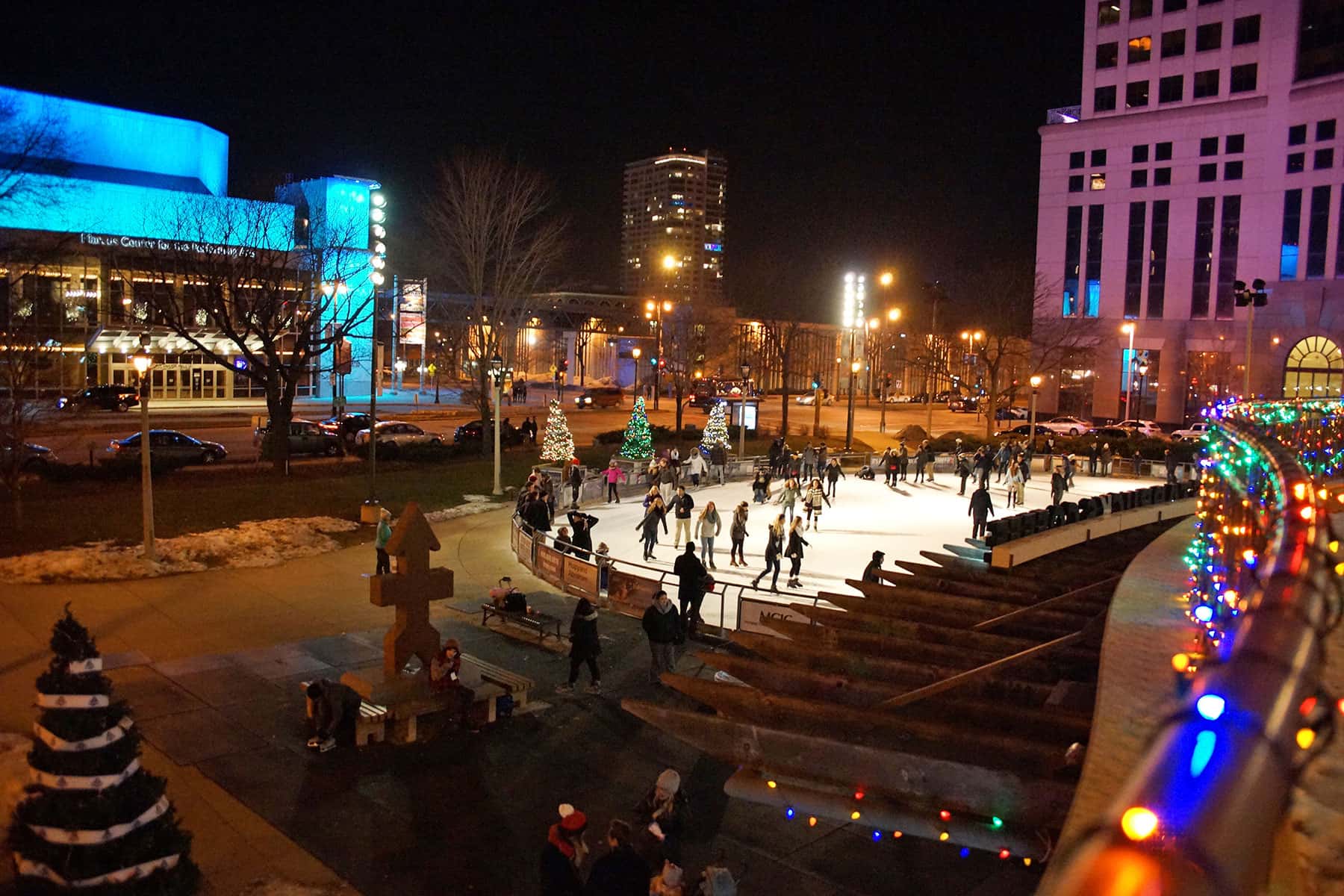 After a warm November, Milwaukee County Executive Chris Abele announced that the Parks Department will kick off the ice-skating season at Slice of Ice in Red Arrow Park on December 15, with free skate rentals from 4:00 to 6:00 p.m.
Officials from Milwaukee County and from WaterStone Bank, the event's presenting sponsor, will offer opening remarks before skaters take the ice.
"Thanks to the continued generosity of our partners at WaterStone Bank, Pepsi, Starbucks, and The Ability Center, families who may not have otherwise been able to come out to skate can enjoy Slice of Ice—our own Rockefeller Center," County Executive Abele said.
Polar Pals, the toddler-sized plastic skating supports, as well as sledges, the ice sleds for people with mobility disabilities, will be available for free during the event. Sledges must be reserved by Dec. 14 by calling 414-289-8791. Event-goers will also enjoy free samples of cold beverages and hot chocolate, courtesy of Pepsi and Starbucks, while supplies last.
"We're encouraging the whole family to get outside and get active," said Guy Smith, Interim Parks Director. "No matter what the weather, it'll be a great day to skate!"
Comfortably accommodating 100 skaters at a time, the 128-by-95-foot oval is open through March if the weather allows. The rink is bordered by a railing, so even the skaters with weak ankles can come out to circle the ice. At the adjacent warming house, patrons may rent skates and buy snacks.
Opening weekend, rink hours are Friday until 11:00 p.m.; Saturday, from 11:00 a.m. to 11:00 p.m.; and Sunday, from 11:00 a.m. to 9:00 p.m. The complete season schedule and school field trip information are posted on the Slice of Ice in Red Arrow Park website.
Throughout the season, skate rentals will be available in the warming house for $7 per pair for ages 17 and under or $8 per pair for adults. Skating is free to patrons who bring their own skates. Polar Pals will be available for a $1 rental fee and $5 refundable deposit or photo ID.