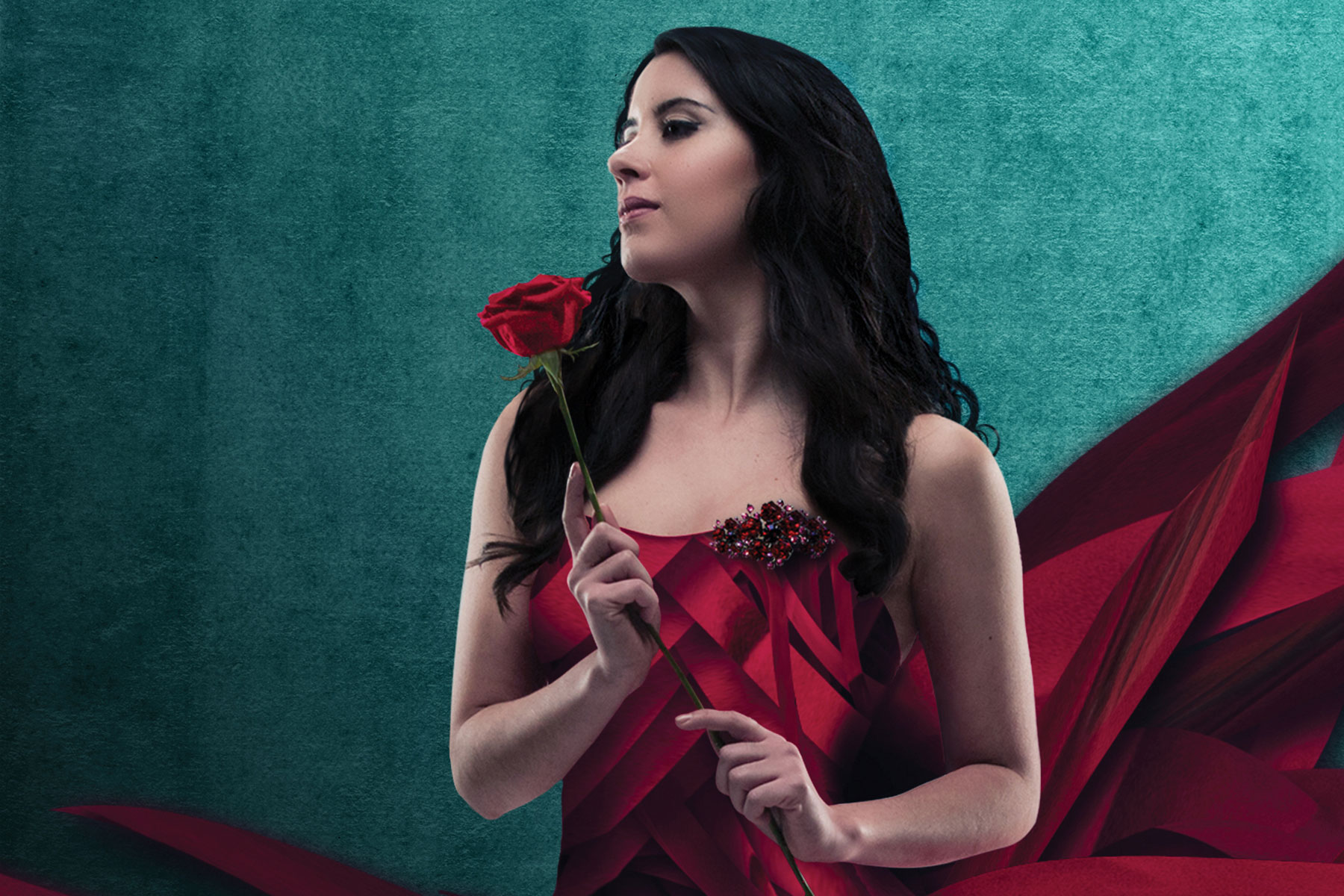 Milwaukee Ballet announced the Company's 48th season on February 27 with a program combining new work with classical repertoire.
Milwaukee Ballet opens its season with the return of Pink's La Bohème, Puccini's most famous opera reimagined as a ballet. Rodolfo and Mimi's epic love story is elevated when told through the power of dance.
"Our commitment to creating new work is resolute. We continue to find ways to honor our ballet roots whilst also pushing forward with new programming," said Michael Pink, Artistic Director.
The Nutcracker returns for 17 performances including a Sensory Friendly Performance for its second year. This adapted version of The Nutcracker for children and adults with autism spectrum disorder and other sensitivities was well received in its inaugural year in 2016.
In a first for Milwaukee Ballet, the program at The Pabst in February will be 100% 'Made in Milwaukee,' including the music. MXE: Milwaukee Mixed combines the talents of five dancer-choreographers from the Company with locally-made music curated by 88Nine Radio Milwaukee's Jordan Lee. The dance makers for this electric mixed repertory program will be Garrett Glassman, Timothy O'Donnell, Isaac Sharratt, Nicole Teague-Howell, and Petr Zahradnícek.
In April, Michael Pink's Beauty and the Beast will premiere. Widely regarded as a master storyteller, Pink has long wished to retell this fairy tale classic in his own unique style.
"Beauty and the Beast is a well-known, popular story. It provides the kind of narrative that I love to make appealing to all ages," said Pink.
Beauty and the Beast will combine the creative talents of composer Philip Feeney, Costumer Designer Paul Daigle, Set Designer Todd Edward Ivins, and Lighting Designer David Grill.
The 2017–18 closes with Swan Lake. "This version of Swan Lake is deeply rooted in the classical tradition. It's important for us to showcase this work to ensure we continue to educate and inspire a new generation of ballet lovers," said Pink.
All ballets performed at Marcus Center for the Performing Arts will feature live music performed by Milwaukee Ballet Orchestra, conducted by Music Director Andrews Sill and Associate Conductor Pasquale Laurino.
Hundreds of students from Milwaukee Ballet School & Academy will join the casts of The Nutcracker and Beauty and the Beast.
Milwaukee Ballet will again offer its subscribers the chance to see the Company's international second company, Milwaukee Ballet II (MBII) in its presentation of Momentum. Next season will be the first time this production will be performed at The Pabst.
"We will bring MBII's showcase performance to The Pabst during our production weekend for Milwaukee Mixed, giving us the chance to introduce more of our audience to these young dancers, and allowing them to experience performing on The Pabst stage," explained Pink.
"This season is truly one for appreciating the beauty of dance. I trust many of Milwaukee's art patrons and families will choose to join our journey this year as subscribers," said Pink.
The 2017–18 season is generously sponsored by Donna and Donald Baumgartner with support from the United Performing Arts Fund. Founded in 1970, Milwaukee Ballet proudly announces its 48th season. In his 14th season, Artistic Director Michael Pink and Milwaukee Ballet have become world-renowned for presenting both bold, new interpretations of story ballets as well as evocative contemporary works.
Milwaukee Ballet is the home to an international company of dancers and is one of the few companies in the nation to maintain its own orchestra. Milwaukee Ballet School & Academy is the only professional dance school in the Midwest accredited by the National Association of Schools of Dance. Milwaukee Ballet's award-winning Community Engagement Department serves more than 30,000 people in Southeastern Wisconsin through original, interactive programs.
About the 2017–18 Season
The Merry Widow, Oct 20 – 22, 2017, Marcus Center for the Performing Arts
Milwaukee Ballet dancers will join the Florentine Opera's production to bring Lehár's romantic operetta to life.
ArtsBridge, October 27, 2017 at Marcus Center for the Performing Arts
This unique collaboration between Milwaukee Ballet, Florentine Opera and Marcus Center showcases a centennial celebration of music and dance contributions from legendary artists like Leonard Bernstein, Dizzy Gillespie, Ella Fitzgerald, Lena Horne, and Jerome Robbins.
La Bohème, November 2 – 5, 2017, Marcus Center for the Performing Arts
One of the world's most famous romantic operas is reimagined as a ballet. Set in 1950s Paris to Puccini's iconic score, this is a story that reminds us that art matters most when times are dark.
The Nutcracker, December 9 – 26, 2017, Marcus Center for the Performing Arts
The magic, mayhem, and music of Milwaukee's most popular holiday tradition continues to delight and inspire new generations of dance lovers. Milwaukee Ballet will host a Sensory Friendly Performance of The Nutcracker on December 20 following its success in 2016.
MOMENTUM, February 10, 2018, The Pabst – Add-On Performance
The dancers of Milwaukee Ballet II perform new work by world-class choreographers. For the first time, the MBIIs will perform at The Pabst in conjunction with MXE: Milwaukee Mixed.
MXE: Milwaukee Mixed, February 8 – 11, 2018, Pabst Theater
Proudly supported by Media Sponsor 88Nine Radio Milwaukee
Five dancers/choreographers from Milwaukee Ballet Company create new work to music curated by 88Nine Radio Milwaukee's Jordan Lee. This unique performance will fuse athletic dance with diverse local music.
Beauty and the Beast (world premiere), April 12 – 15, 2018, Marcus Center for the Performing Arts
Proudly supported by Donna and Donald Baumgartner, Sue and Allan 'Bud' Selig, and Nita Soref.
Michael Pink tells the classic fairy tale anew in this world premiere performance. This production features new music by Philip Feeney (Peter Pan, Mirror Mirror), costumes by Paul Daigle (La Bohème) and set by Todd Edward Ivins (Mirror Mirror, Dorian Gray). Beauty and the Beast opens April 7 with a Gala Performance at Marcus Center. The production will run April 12 to 15 at Marcus Center.
Swan Lake, May 31 – June 3, 2018, Marcus Center for the Performing Arts
This famous romantic tragedy returns to the Milwaukee stage. This powerful story of love and deception continues to inspire a love of ballet for all generations.