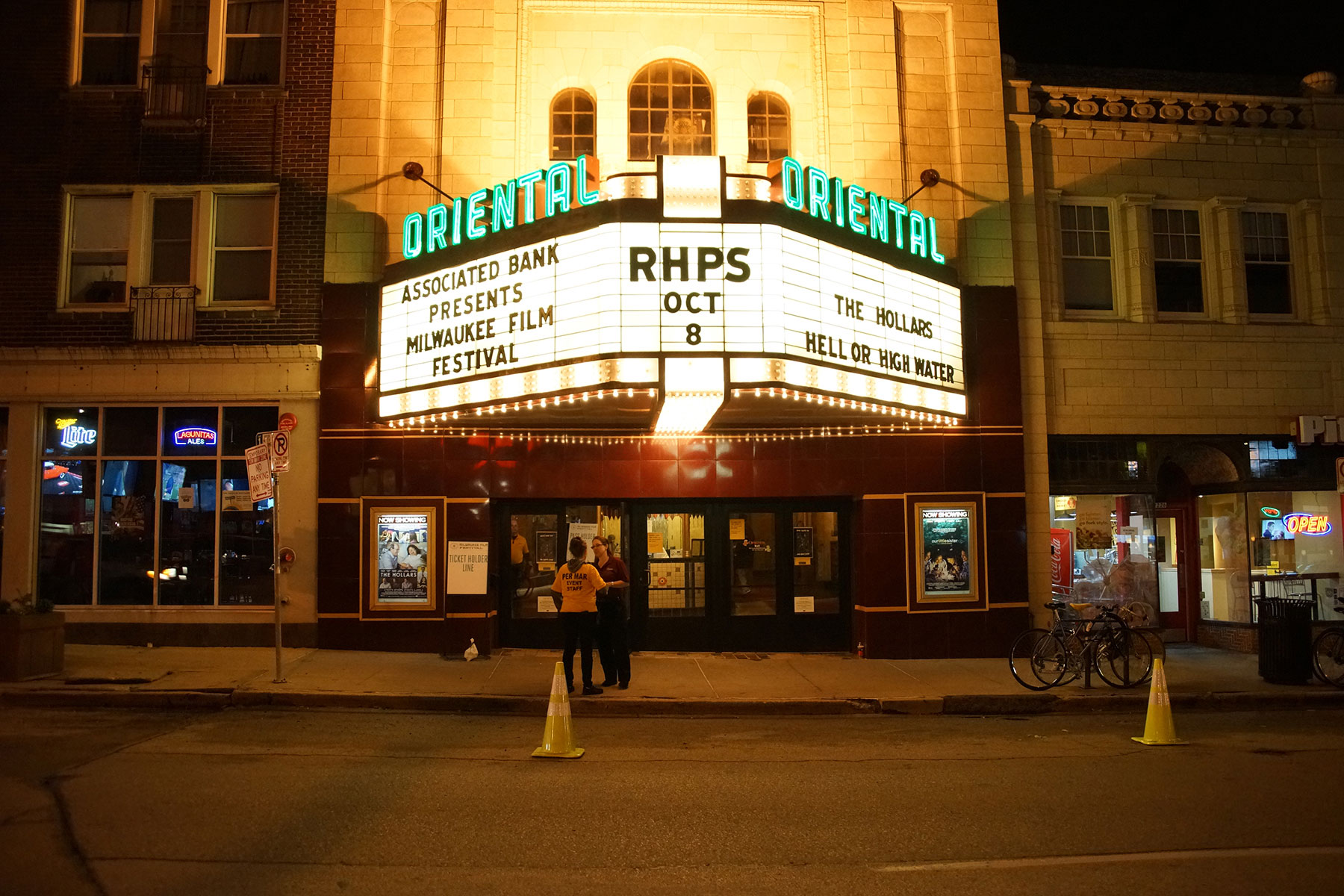 Milwaukee Film began accepting entries for the 9th annual Milwaukee Film Festival on February 28.
The festival is in its sixth year of offering free submission for all films and, for the third consecutive year, Milwaukee Film will offer to pay for all work that is screened in the festival.
The event runs from September 28 to October 12, 2017. Works of all genres, forms, and lengths will be considered. The deadline for all entries is June 12.
Milwaukee Film's Artistic and Executive Director Jonathan Jackson said, "It's been four months since our festival ended, and we're ready to start watching films and conceptualizing the content for our 2017 edition. In addition, we are proud to continue our commitment to paying artists."
"It's a great festival. For directors, it's what you want out of screenings. This place has a setting that sparks your love for filmmaking. Everyone is enthusiastic and supportive. Milwaukee's festival is very intimate and the one-on-one networking goes a long way," said Steven Caple Jr., director of The Land which was featured at the 2016 Milwaukee Film Festival.
During his visit to the Milwaukee Film Festival, HBO announced that Caple Jr. would be writing an Emmett Till miniseries from a producing team that includes Jay-Z, Will Smith, and Casey Affleck.
The Milwaukee Film Festival offers additional support to filmmakers in the form of cash awards. In 2017, that total is expected to be over $34,000. The following juried cash awards will be presented, with additional possible awards to be announced prior to the festival:
Herzfeld Competition Award ($10,000)
Cream City Cinema Jury Award ($5,000)
Milwaukee Music Video Award ($5,000)
Black Lens Jury Award ($5,000)
Documentary Jury Award ($5,000)
Cream City Cinema College Filmmaker Award ($2,500)
Shorter Is Better Award ($1,000)
Kids Choice Short Film Award ($1,000)
In addition, there will be two non-juried audience awards, presented by Allan H. (Bud) and Suzanne L. Selig. The entry form and complete information regarding eligibility for the 2017 Milwaukee Film Festival Call for Entries is available at mkefilm.org/call-for-entries.
More than 76,899 people attended the 2016 film festival, which screened 283 films and boasted 87 sold-out screenings. Among the lineup were award-winning films such as Cameraperson, The Fits, Life Animated, Morris from America, Queen of Katwe, and Tanna as well as special event screenings: the silent film classic, Metropolis, with live musical accompaniment by Alloy Orchestra, and the classic music documentary, Stop Making Sense, which turned into a 500-person dance party for the fourth year in a row.
More than 218 filmmakers and industry professionals were in attendance for last year's festival, including Academy Award-winning filmmaker John Ridley (12 Years a Slave), Emmy-winning filmmaker Sam Pollard (Two Trains Runnin'), Quinton Aaron (The Blind Side), Martin Starr (Silicon Valley, Freaks and Geeks), and Mae Whitman (Arrested Development, Parenthood).
Milwaukee Film is a nonprofit arts organization dedicated to entertaining, educating, and engaging our community through cinematic experiences. In addition to our annual 15-day Milwaukee Film Festival, Milwaukee Film provides a number of year-round opportunities for film lovers, filmmakers, and educators.
Milwaukee Film's independent board is made up of the following members: Chris Abele (Past President), John P. Bania, Donna Baumgartner, Karen Ellenbecker, Jeff Fitzsimmons, Alexander P. Fraser (President), Cecelia Gore, Bill Haberman (Past President), Carmen Haberman, Susan Haise, Katie Heil, Patti Keating Kahn, Michael G. Klein, Tracey L. Klein (Past President), Michael J. Koss Jr., Kenneth C. Krei, Mary Ann LaBahn, Alexander Lasry, Steve Laughlin (Past President), Emilia Layden, Marianne Lubar, Sara Meaney, Steve Mech, Barry Poltermann, Bob Pothier, John Ridley, Joseph A. Rock, Ramona Rogers-Windsor, Lacey Sadoff, Dave Stamm, Julia Taylor, John Utz. Emeritus members: Tom Barrett, Jacqueline Strayer.