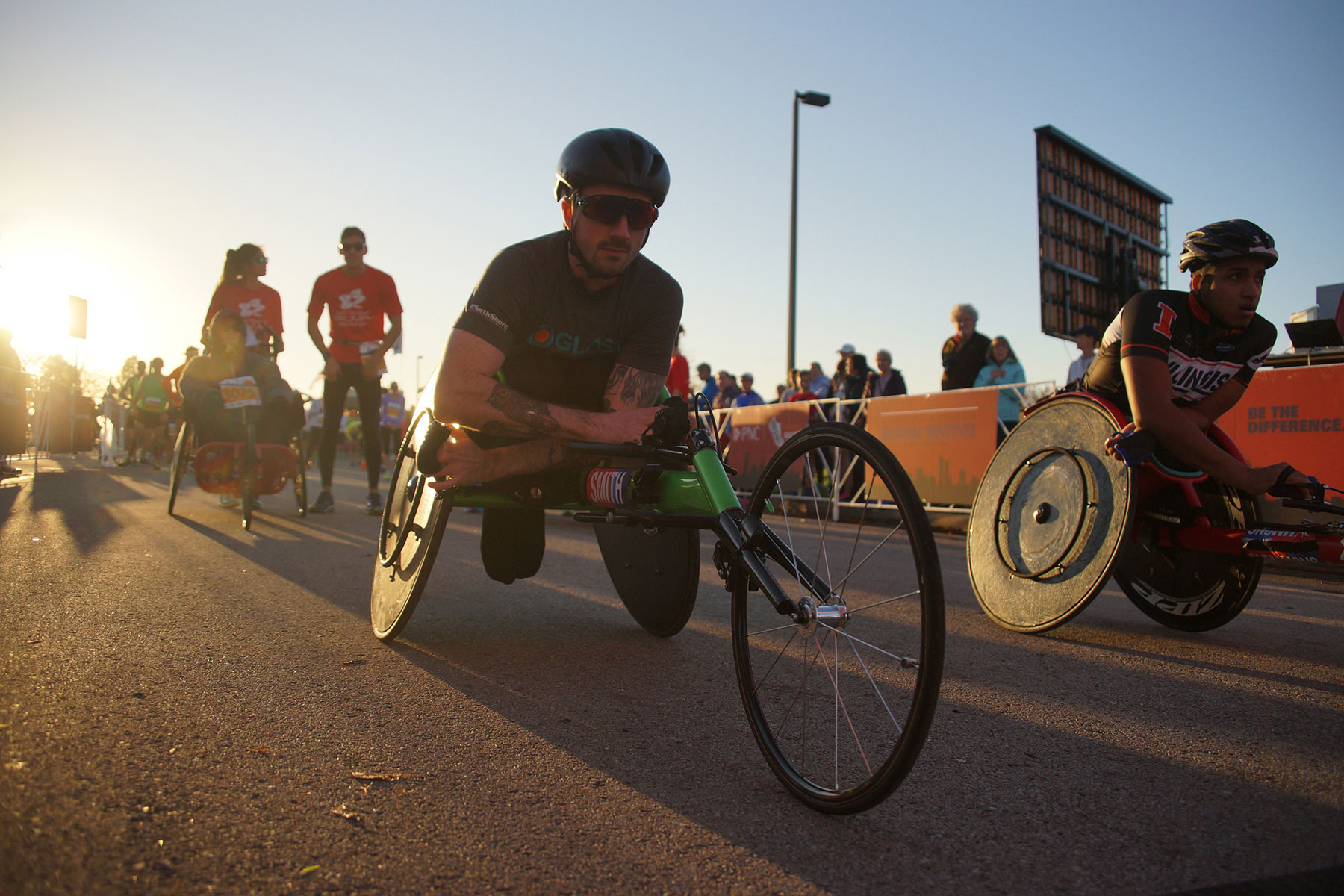 Organizers of the Tour of America's Dairyland (ToAD) recently announced that USA Cycling has selected ToAD to host the 2018 Para-Cycling Criterium National Championship.
The nation's best handcyclists and physically and visually impaired cyclists will race for national titles on June 26.
The Para Nationals race is part of the the IndependenceFirst Handcycling Classic. The Handcycling Classic, introduced last year, runs the first four days of ToAD's 11-day race schedule. The 10th edition of ToAD, the largest multi-day bike racing series in America, features criterium-style bike races daily in different Wisconsin communities from June 21 through July 1.
"USA Cycling is excited to award the Para Criterium Nationals to the Tour of America's Dairyland," said Chuck Hodge, vice president of Operations, USA Cycling. "Awarding these Nationals reflects the support that ToAD and southeastern Wisconsin has shown for para and handcycling."
ToAD's 2018 Handcycling Classic expands from three to four days of racing. Among those expected to return to the start line is noted handcyclist Carlos Moleda, a former Navy SEAL and five-time Hawaii Ironman World Champion, Handcycle Division.
"The great thing about handcycling is you leave your chair. You get on the handcycle and you feel like you are not disabled," said Moleda. "Racing in southeast Wisconsin and being part of ToAD is the perfect place to showcase the sport of handcycling to the public."
ToAD was started in 2009 and extends the legacy of multi-day bike racing that first started in Wisconsin in the late 1960's. It has become one of the most popular bike race series in the sport earning an outstanding reputation for delivering a world-class race experience for both participants and spectators.
"The strength, stamina and pure speed generated by these athletes elevates the entire ToAD series," said John Haupt, ToAD Handcycling Race Director. "Handcycling and Para-Cycling deserve to be included in major bicycle races everywhere. Having them together here at ToAD moves us in that direction. In addition to raising the profile of these sports, hosting the Classic and Nationals puts Wisconsin and ToAD on the map as a destination for para and handcyclists."
In 2017, nearly 1,000 racers from more than 40 states and 15 countries participated in ToAD with an average of 450 racing daily. Overall an estimated 100,000 spectators attended races and other special race-day events in host communities.